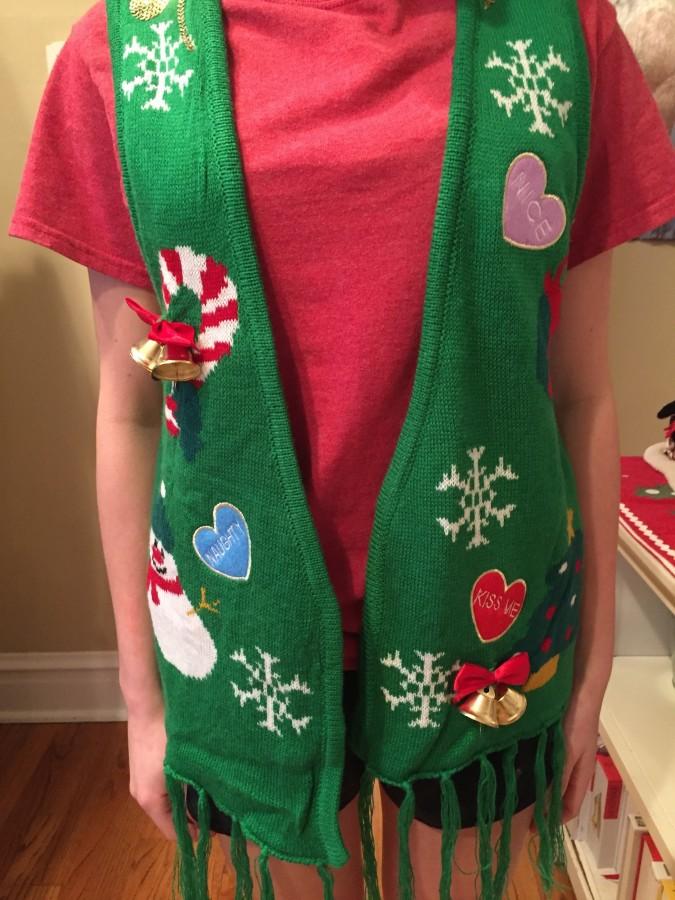 Abby Hoffman
Love it or hate it, the ugly Christmas sweater is the most popular holiday attire around. An ugly Christmas sweater can be defined "any sweater with a Christmas theme that is considered in bad taste, tacky, or gaudy."
The more crazy embellishments, the better. This includes tinsel, sparkles, and other Christmas themed decorations just to name a few. This trend has experienced a boom of popularity throughout recent years.
Every holiday season, thousands of people attend ugly Christmas sweater parties, arriving in their outrageous sweaters. Even Google reports that ugly Christmas sweater searches have gone up 30 percent in the last year. Everyone is jumping on the ugly sweater bandwagon.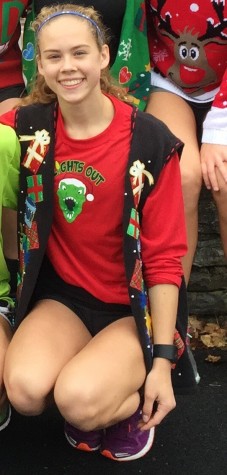 When asked about her feelings on ugly sweaters, freshman Maggie Pasterz said, "I love wearing ugly sweaters because it allows me to have lights on my clothes without being the only one."
Where do you get these popular ugly sweaters? They are sold just about everywhere from Walmart and Target to department stores, such as Nordstrom and Von Maur. There are even designer ugly Christmas sweaters that sell for up to $3,000!
In fact, Justin Bieber even wore a $1,200 one to a concert a few years ago. These sweaters are meant to break the laws of fashion and make a fun statement. DIY, or do-it-yourself, sweaters are also common among those who want to bring some creativity and individuality to the table.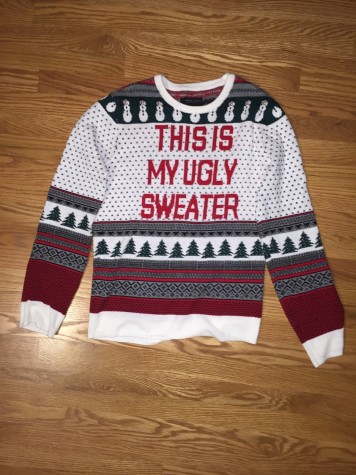 Each year, many students participate in ugly Christmas sweater days at their schools. Glenbard West will even be having one Friday, December 18. Ignore what the fashionistas say and be bold! Join the fun and get into the Christmas spirit by getting your own ugly Christmas sweater!