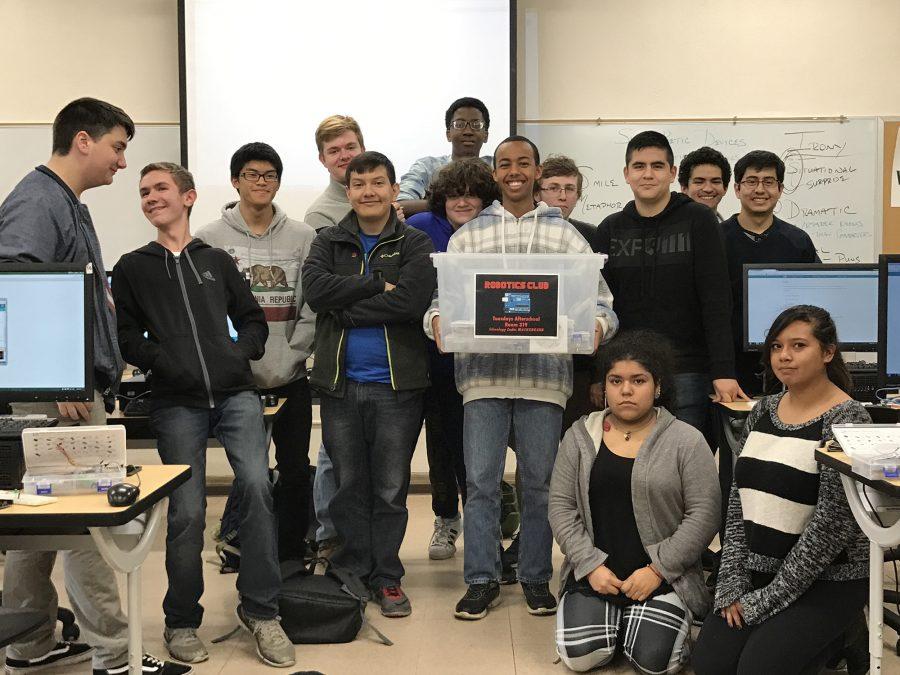 Hands-On Electronics? Look no further than Robotics Club!
Robotics Club is a fairly new club at Glenbard West. Very new in fact! This school year is actually its first year in operation.
According to Mr. Resendiz, who is the club's sponsor as well as an AP Computer Science teacher at Glenbard West,  "Robotics club has over 20 members," but that number is expected to grow in the upcoming year. When asked, members of the club Francisco Gallardo and Isaac Reynoso, both juniors, said they enjoy robotics because "it provides a hands-on learning experience with electronics."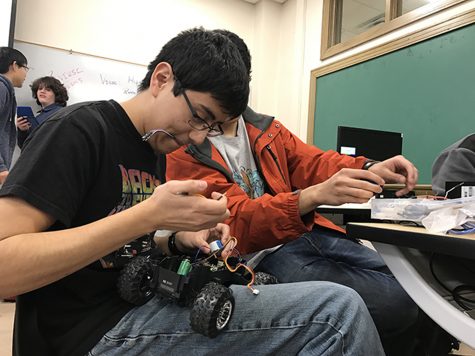 Junior, Isaac Reynoso works on his robot
The club provides a hands-on learning experience through the use of Arduino,  a microcontroller system that allows students to build and create electronic projects.
Throughout the school year, Robotics Club leaders have been teaching members the basics of electronics through small, weekly projects, such as using breadboards, controlling piezo speakers, servo motors, and stepper motors as well as other various electronic components.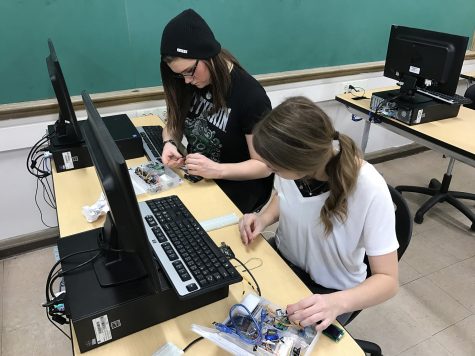 Members of robotics club wire their vehicles.
The club is now preparing for its largest event: A Battle Bots Competition which involves modified RC cars that race, battle, and attempt to destroy each other. The competition consists of six teams that are formed within the club. The teams are provided with a remote control car, an arduino uno kit, and a 25 dollar budget. Teams must design and build their vehicles across a span of four club meetings, and the competition is currently set to take place April 18th.
Robotics Club has meetings Tuesdays after school in room 319, and if you are interested in electronics and technology, pay a visit!