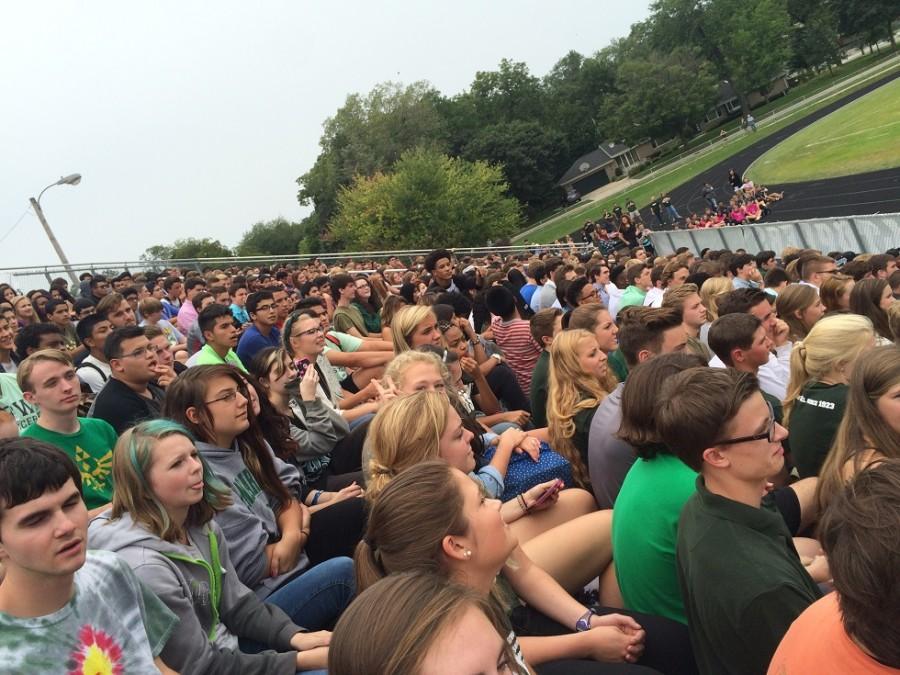 Pep Rally Starts Off the New School Year!
August 28, 2015
This Friday, students made their way down the hill for the annual back to school pep rally.
However, the school decided to make a major change to the pep assembly tradition. Instead of heading to Biester, which recently received air conditioning, students shuffled into the stadium of Duchon Field. This was done in order to accommodate the unusually large incoming freshmen class that would not have been able to fit in the standard pep rally space.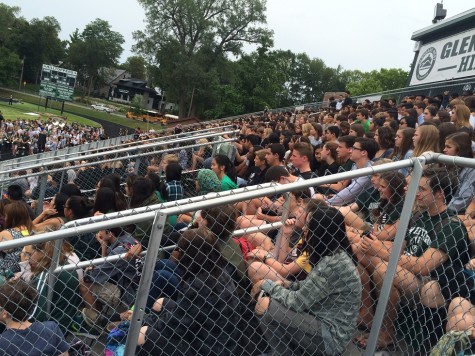 The volleyball state champion boys were honored at the assembly and displayed their winning rings around school. Daniela Polecheck also made an appearance for her girls track and field state title in the 100 meter and 200 meter sprint for the wheelchair division.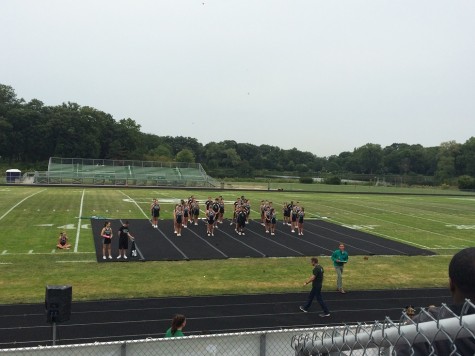 Dance and cheer teams performed for the crowds, getting everyone excited for the Hitter's first football game tomorrow afternoon.
"I always love watching dance and cheer perform. It's one of my favorite parts of the pep rally!" says senior, Ellen Daniels.
Mr. Wiersum kept students laughing with his classic emcee jokes.
A teacher-student race also took place, featuring seniors Alex Passi and Michael Yangas versus Mr. Letmanski and Mr. Guevara. While the competitors were neck and neck at the start, Passi and Yangas eventually pulled out a win for the students.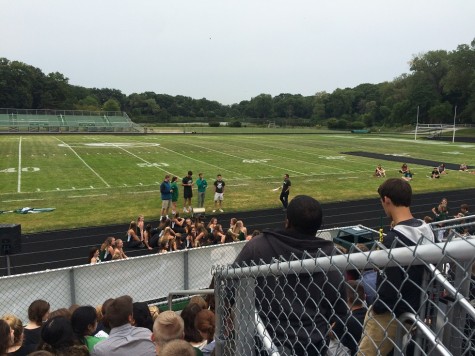 Finishing off the rally came the raffle ticket drawing. Students received a ticket as they walked in the main doors this morning if they wore their class color of either white, gray, black, or green. However, as the super-fans pulled out ticket after ticket, no winner could be matched with a winning number. Despite the small mishap, the commentary of the super-fans Tyler Scigousky, Alex Passi, Sydney Wilken, and Michael Yangas made good humor out of the confusion.
Overall, it was a great start to the new school year. Students and teachers alike look forward to the next pep rally which will take place at the beginning of October for homecoming!