2022's Summer Blockbusters: 'The Good, The Bad And The Ugly'
September 7, 2022
Every Summer, film studios release their most action-packed, big-budget productions to theaters with the promise of enormous returns. Over a billion dollars was made domestically in the month of July, earning "the first billion-dollar month since December 2019" declared Paul Dergarabedian- the senior media analyst for Comscore (an analytics and research firm) in an interview with ABC. This begs the question: what films pushed so many to the theaters over the summer? Furthermore, how well were the projects received? 
For the purposes of this article, 'Summer Blockbusters' are limited to films released in America from May 20th-August 9th, or Glenbard West's summer break.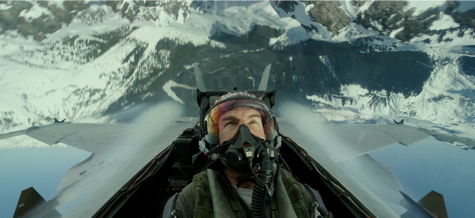 Top Gun: Maverick (May 27th) 
Tom Cruise masterfully followed up on one of the most beloved 80s films with a more-than-worthy sequel, which utilized practical effects like never before. Thought to be impossible, even the flying scenes were shot practically (thanks mostly to pressure from Cruise)! However, a movie needs more than cool action and dogfights- which the film also delivers on. 
Top Gun: Maverick follows Pete "Maverick" Mitchell (Cruise), an insubordinate test pilot who is called back to the 'TOP GUN' (or the United States Navy Strike Fighter Tactics Instructor program) decades after graduating in order to direct the Navy's best and brightest on an extremely dangerous mission. Maverick must also reconcile with the passing of his former Copilot Nick "Goose" Bradshaw, as he instructs Goose's child Bradley "Rooster" Bradshaw. Miles Teller, the respected actor who portrays Rooster has seen just as much praise online as Cruise. Maverick also must balance his extremely important work with a past relationship- a callback from a throwaway line in the previous film. 
Despite appearing as another 'turn your brain off' type film, Top Gun: Maverick remains as one of the best films of the Summer.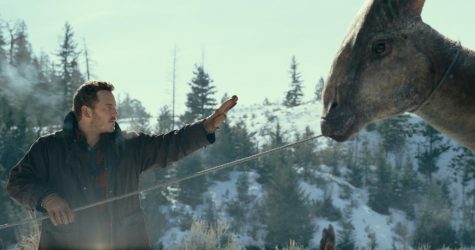 Jurassic World Dominion (June 10th) 
The final installment in the Jurassic World trilogy left many fans disappointed. The project follows bland heroes such as Owen Grady (Chris Pratt) and Claire Dearing (Bryce Dallas Howard), as well as characters from the original Jurassic Park projects- which felt like 'Nostalgia Bait', or rather abusing the characters we already know and love to push fans into the theaters. 
With a below-average plot, and a confrontation at the end with a scary dinosaur- the same plot we've seen in these films time and time again, Jurassic World Dominion ended up with low reviews from critics and fans alike. If there's anything a studio can learn from this project, it is to bring films to a close that don't need sequels or trilogies- a criticism launched at many studios such as Disney.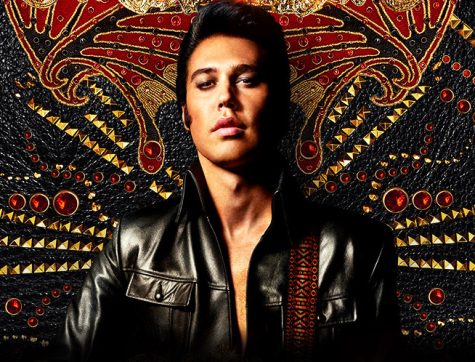 Elvis (June 24th) 
Hips don't lie- and neither does a 12 minute standing ovation at the Cannes film festival. Austin Butler masterfully portrayed The King of Rock and Roll through the flashy lense of director Baz Luhrmann, famous for directing works such as William Shakespeare's Romeo and Juliet (1996), Moulin Rouge! (2001), and The Great Gatsby (2013). 
During the film, we witness Elvis' rise to stardom through antagonist Colonel Tom Parker (Tom Hanks), his (Elvis') manager. Presley is given service, and a fair representation as we see both his highest and lowest moments. The sound editing, costumes, and sets were something out of this world- something Luhrmann is known for. 
Despite Elvis' commercial success not being as great as some of the other films on the list, it is arguably the best film on this list.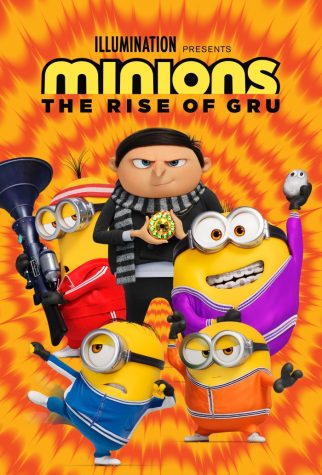 Minions: The Rise of Gru (July 1st) 
Groups of teenagers dressing up in their finest linens to see a movie about yellow, banana-loving henchmen probably wasn't what studios were predicting for this film. However, it worked out nicely in the end, as it made over $700 million globally. Nevertheless, the most interesting part about this film was the aforementioned trend- this movie alone isn't all that special.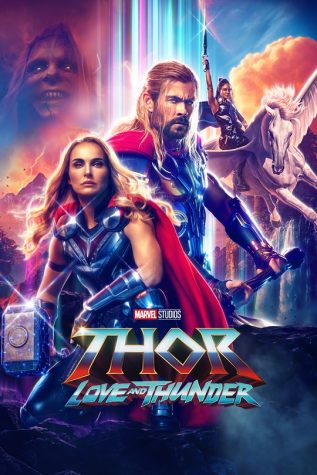 Thor: Love and Thunder (July 8th) 
Taika Waititi went from producing arguably the best Marvel Cinematic Universe (MCU) film in Thor: Ragnarok to arguably the worst film in Thor: Love and Thunder. The Lowest Rated MCU film on Rotten Tomatoes, the subpar plot is undercut by bad jokes and poor CGI. To make things even worse, when complaints were made about how the film looked, VFX artists came out with horrific allegations regarding how they are treated by Marvel Studios. 
Thor: Love and Thunder lacked any thunder, and was shown little love by audiences making it one of the most awful films of the summer.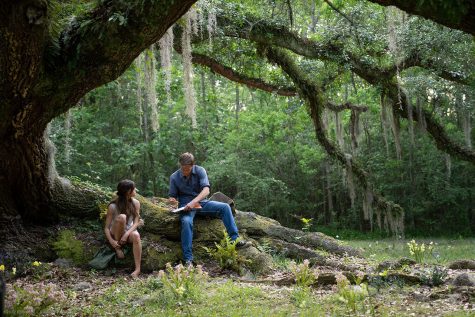 Where the Crawdads Sing (July 15th) 
Fellow staff writer Amy Tran, fan of the production described it as such: "Where the Crawdads Sing follows the story of Kya 'Marsh Girl' Clark who was abandoned as a young child in the dangerous marshlands of North Carolina. Kya grew up isolated and shunned by her town, and was seen as too wild and unkempt for the polite, southern society around her. However, when Kya falls in love with two young men and one is suddenly found dead, she is stuck in the middle of an unpredictable and messy court case where she is the main suspect." 
The Glen Bard staff and audiences alike seemed to enjoy the film, and the author of the book that the film is based on was wanted for questioning regarding a 1990s murder; if that's not enough to see a movie, we're not sure what is.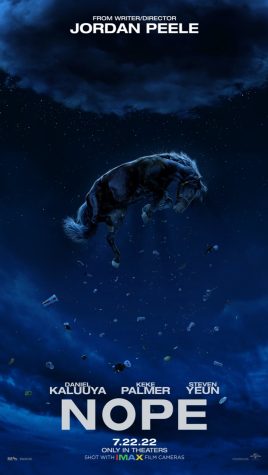 Nope (July 22nd) 
Comedic genius Jordan Peele returned to direct his third horror film- which managed to be just as good as the last two. Although there was some argument about the pacing amongst audiences, the acting and message the film conveys make it very enjoyable. Nope's cast is stacked with the likes of Keke Palmer, Steven Yeun, and Daniel Kaluuya- who appears to be the DeNiro to Peel's Scorsese.
Nope gets a 'Yep'!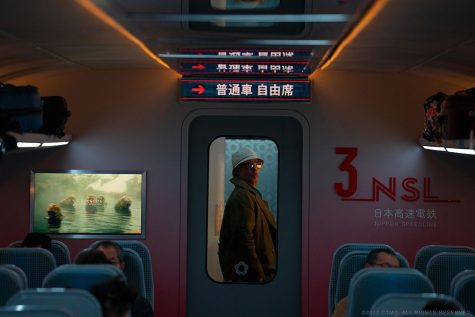 Bullet Train (August 5th) 
David Leitch- director of Deadpool 2 and Fast & Furious Presents: Hobbs & Shaw returns to the big screen with something very his style. Action-packed and violent, Leitch assembled one of the most star-studded casts of the year, including Brad Pitt, Aaron Taylor-Johnson, Brian Tyree Henry, Bad Bunny, Hiroyuki Sanada, Joey King, Logan Lerman, and Chicago theatre's very own Michael Shannon; Pitt alone reportedly made $15,000,000 for this production. 
Despite the trailers leaving the opposite impression, Bullet Train ends up following a fairly intriguing plot. Some elements are easy to see coming, but others genuinely will leave an audience surprised. Aaron Taylor-Johnson and Brian Tyree Henry steal the show acting-wise, in a film with so many stars who all showed up. 
Bullet Train may be mediocre at times, but it was still a great show. 
All-in-all, many movies this Summer surprised and impressed- hopefully the following seasons keep that up!