2016-2017 Staff
Editor-in-Chief
Hailey has written for The Glen Bard beginning in her freshman year. She occupied a role as an editor and a columnist for her sophomore and junior years. In her senior year, she is a Co-Editor-in-Chief and a columnist. Outsid...
See Hailey Ardell's profile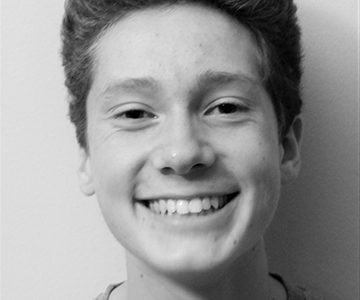 Editor-in-Chief
Max Asselmeier is a senior at Glenbard West, and he enjoys reading, writing, running, listening to music, and spending time with his friends. He joined newspaper in his sophomore year, and is currently one of the Co-Editor-in-Chiefs...
See Max Asselmeier's profile
Social Media Coordinator and Graphic Designer, Video Editor, Columnist
Paige is a columnist for The Glen Bard. She has been a member of the newspaper since the beginning of her junior year. She began her career as a columnist by writing reviews on both recent and past films, and continues to do so...
See Paige Lane's profile
Features Editor
Carolyn is a senior and has written for The Glen Bard for three years, however this is her first year on the Editorial Board. After serving as Editor-in-Chief of the AP European History Newsletter her sophomore year, she is v...
See Carolyn Ford's profile
Entertainment Editor
Will is a senior at West who has been part of the school newspaper since his sophomore year. Besides writing and editing for the newspaper, Will enjoys drawing, spending time with friends, and watching movies. His role is to help...
See Will Roberts's profile
Managing Editor
Eleanor Ostroff is a sophomore at Glenbard West. She enjoys writing, baking, reading, and field hockey. She is the Managing Editor for The Glen Bard's Editorial Board.
See Ellie Ostroff's profile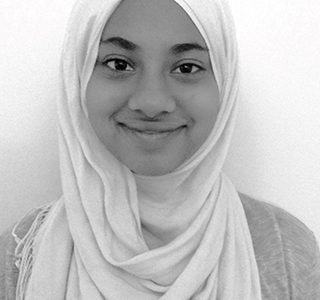 Editor
Aliyah Mohiuddin is currently an editor and columnist for The Glen Bard. Her current column is called "The World Inside Out," addressing various global conflicts known and unknown. Aside from writing, she enjoys reading every bo...
See Aliyah Mohiuddin's profile
Columnist
Emma Blackwell is a junior who is both an editor and features columnist. Her column is "Artist's Corner" and mainly covers the art classes at Glenbard West High School. She also writes about the marching band which she is a part...
See Emma Blackwell's profile
Columnist and Editor
Alex is a columnist and editor for the newspaper. He has been apart of The Glen Bard since his freshmen year and is now a junior who writes about science and school. His current column is a survival guide for school that prov...
See Alex Bishka's profile