West Clubs Prepare for Homecoming
Today after school, the hallways of Glenbard West High School turned into an oasis, or perhaps an Arabian bazaar.
Fighting to outdo one another, organizations such as International Club, Operation One World, Key Club, and Student Council all participated in the annual Homecoming hallway decorating competition.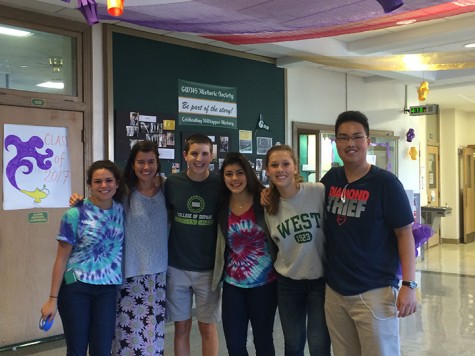 Clubs decorated hallways around the school with streamers, lanterns, and orange, red, and purple fabric to reflect the theme of the dance, Arabian Nights.
Students lined the hallways for two hours after the last bell, working together with their clubs to ensure that their decorations were the best.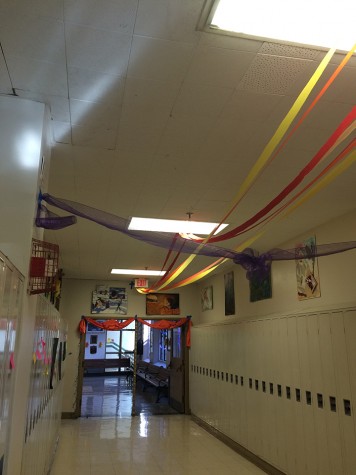 Some decorating highlights include the lamps and ottomans in the International Club hallway, the hanging lanterns created by the Junior class board, the wall-to-wall streamers in the Key Club hallway, and the curtains hung by the Sophomore class board.
The halls will be decorated until after school on Friday, but tomorrow the hallways will be judged and a winner will be declared.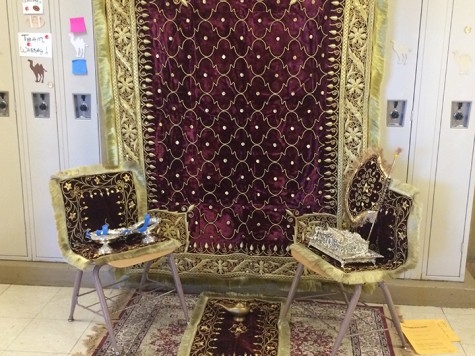 Be sure to walk the hallways tomorrow and choose your favorite! Please remember to be respectful of each club's hard work; do not deface or remove any decorations. Happy Homecoming!