Holding Out for a Hero: George Mugnani and Adam Zybko Go Viral
Homecoming: an event most students look forward to at the beginning of each school year. Creativity arises as West prepares for the big night. Hallways are decorated, parade floats made, and throwback playlists sing favorite songs as students walk down the hallways.
This year, two students, George Mugnani and Adam Zybko shared the ultimate display of humor and creativity as they asked their dates to the big dance.
Snapping their fingers to the beat of Bonnie Tyler's 80's rendition of "Holding Out for a Hero," the two boys sported matching turtle necks and gold chains as they traveled around town performing the ultimate acts of bravery. From jumping off rooftops and chasing minivans, these boys had created a Homecoming proposal masterpiece.
"The inspiration for the video came as a result of a dream dreamt by Adam," says George Mugnani, "In this dream he envisioned us performing such actions as we did to the tune of Bonnie Tyler's epic ballad 'Holding out for a Hero.'"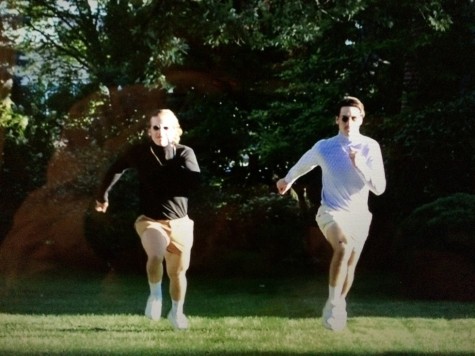 Given the lengthiness of the video and its varying scenes, many have wondered how two high school seniors could have had the means to not only come up with the idea but actually create it. Clearly the video was the result of a lot of hard work.
"It took two days back-to-back to film and George three days to edit," explains Adam, "but we were brainstorming ideas throughout the summer."
Their efforts captured the attention of both the entire school and major social media platforms last week. Going on 360,000 views, it is safe to say this cinematic masterpiece has gone viral.
George and Adam have received attention from numerous news and online publications, a few including Cosmopolitan, E! News, and MTV. Just this week they, along with their dates, Claire Morawski and Emma Goebbert, were interviewed on live television for WGN.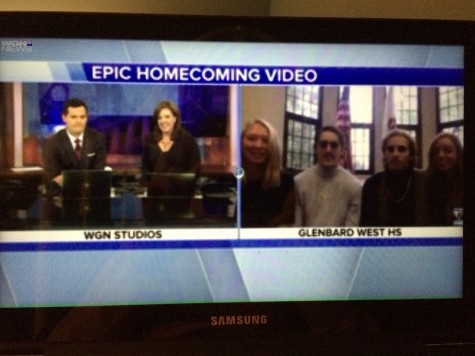 "We are pleasantly surprised by the attention and happy to get recognition for something that took a lot of time and effort," says George.
Claire and Emma are proud of the boys as well, and easily accepted their homecoming proposal.
"When George finally posted the video, I was with Adam," Claire explains, "By the end of the video we were just laughing so hard we were in tears."
"Claire and I have loved seeing George and Adam get recognition… It has been awesome seeing where the video shows up next!" says Emma.
Clearly it is hard to top a video gone viral. So how did the two girls reply? They sent in a picture to the first online source that posted about George and Adam, "Total Frat Move." In the photo, the girls wear outfits similar to their date's and are holding a poster that accepts the invitation. The site published it as a surprise to George and Adam.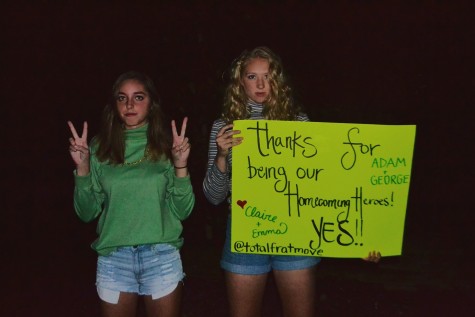 At Homecoming, the boy's wore their video attire and owned the dance like the heroes they were. As their celebrated song blared through the speakers, the entire gym crowded around to see the pair flash their moves to the beat of "Holding Out for a Hero." It was truly a night to remember.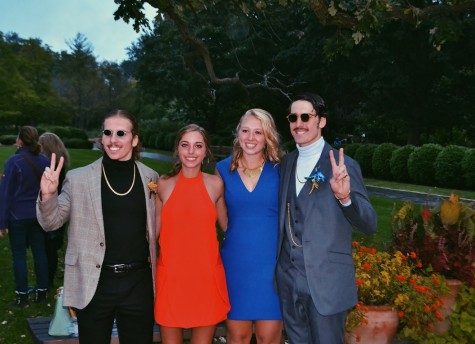 For more videos, you can subscribe to George Mugnani on Youtube. 
About the Contributor
Maddie Howard, Editor-in-Chief
Maddie has been a member of The Glen Bard since her freshman year. She began by writing feature articles and eventually stepped into a columnist position...