Girls Cross Country takes 6th in State
Glenbard West Girls Cross Country has gained momentum as a serious contender in terms of running programs over the last several years.  Led by coaches Mr. Hass and Mr. Staron, the outstanding group of runners defend their reputation every year.
This year, the girls had extremely successful results throughout the entire season. Going into state, the team had conference champions and regional champions titles under their belt and placed third at sectionals, qualifying them to compete at state.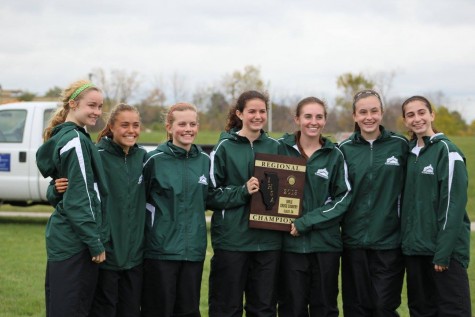 Last weekend, they headed to Peoria for the state meet and snatched the 6th place title, making them one of the top ten teams in the class 3A division.
Though they lost a strong asset to the team, Lindsay Graham, due to an injury, sophomore Lindsay Payne stepped up big time and won both conference, regionals, and sectionals.
Payne placed second at state with the remarkable time of 16: 16, the 5th fastest time in state finals history.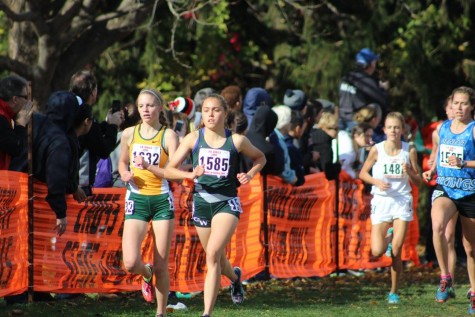 Today, a few of the girls traveled to Indiana and competed at the Nike Cross Regional, capping off their season with a 9th place win and Lindsay Payne taking 6th.
Senior, Grace Rogers, was on the 2013 state winning team and finished her last year of GBW cross country strong; she ran one of her best races, a 18: 44.00 at regionals, earning her the third place regional title.
"We had awesome seasons on all levels, both the frosh/soph and varsity teams captured conference titles," says Rogers, "I'm super proud of this team and all we've accomplished this season, it's been an honor to be a part of it all."
Next year the girls hope to continue their success. Upcoming seniors would like to also carry their team to a state title as many seniors before them have done. Goals are already in place for next time as they look forward to another great season.