West tramples Cary for a 21-6 win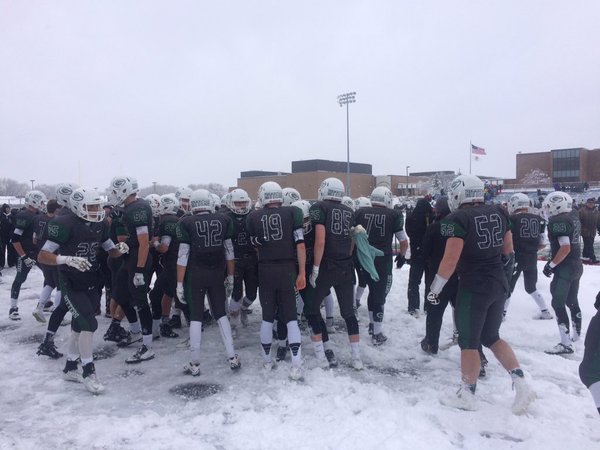 As the snow came falling down onto the Glenbard South football field, the two powerhouse football programs of Glenbard West and Cary Grove were ready to play in the 7A semifinal game.
Facing the brutal elements, both teams were looking to earn a win that would send them to the state title game. Glenbard West from the start of the game relied heavily on their powerhouse running back, Sam Brodner, who finished the game with 50 carries for 292 yards and 2 touchdowns.
On the other side of the ball, the Hitters defense was spectacular. Despite the early 42 yard touchdown run by Cary Grove's running back Tyler Pennington, the Hitters defense shut down the Trojans and only allowed 5 first downs the rest of the game.
The 21-6 win gives Glenbard West a bid to the state final game that will be played next Saturday against undefeated Libertyville.