Field Hockey takes Second in State: A Season Recap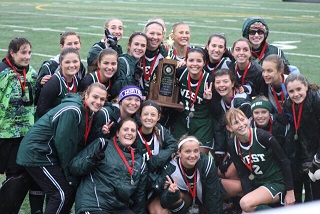 Field Hockey was established as one of our school's sports in 2007 and the program has flourished tremendously since then.  Karen Judge, a coach for West in badminton, field hockey, and basketball, did not grow up playing field hockey, rather she began in college as that was the first opportunity for her to play.  Girls sports were much more limited back then and field hockey hadn't emerged in the United States.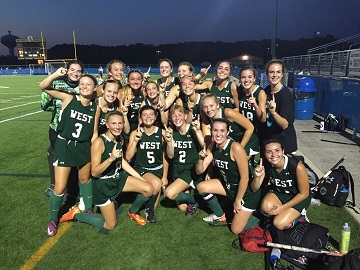 However, in 2007, Judge developed the program here at West to encourage female athletes to learn the sport.  Since that time in 2007 when no one knew what field hockey was, much less how it was played, the program has developed into a serious sport.  Judge attributes the success in our field hockey program to "the excitement and confidence in all [the] levels."
This year, varsity placed second in state, the furthest they have ever reached. The team was led by three senior captains, Emma Winans, Madisson MacIsaac, and Lauren Daggett, who all played field hockey all four years at West.
They each appreciated the team's camaraderie and "the bond between players on the team," says MacIsaac.  In addition to the team's trust, the captains noted Judge's integral role in their journey to the playoffs.  
MacIsaac stated that Judge "pushed us to be better every day" and "her knowledge of the sport […] is unbelievable" which allowed the team to succeed.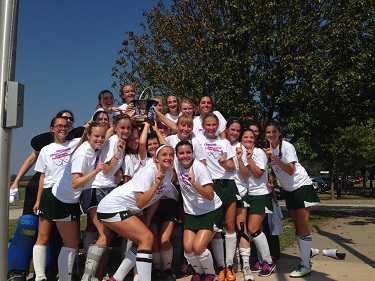 Additionally, Lauren Daggett claims "[they] owe [their] success completely to [Judge]" as "she helped each player grow individually."  
West travelled to New Trier High School for the championship game on October 31st, 2015.  Seated third in the division, they beat Antioch, North Shore Country Day, and Lake Forest, each competitive and formidable teams.  Although the team ended up losing a close game one to zero, the team was still overjoyed to have made it to the championship game and attain the second place title.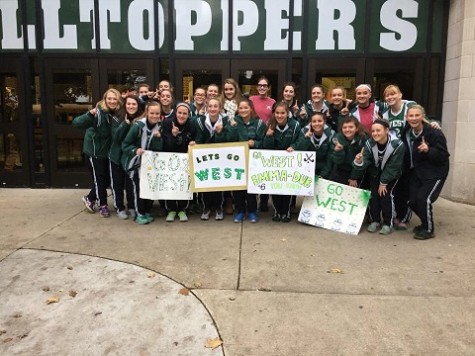 The past five years, West has been within one game of reaching the final four, but this year Daggett recognized a crucial difference in the team in that they "focused on each individual game" instead of only "trying to get to state" as they had in past years.  
This year's field hockey team experienced many accomplishments as have many other West organizations.  Judge articulated this perfectly when she stated that "anytime Glenbard West exhibits excellence in any of their programs, including academics, clubs, or athletics, it will bring a higher standard of excellence.  This higher standard gives students a reason to excel and reach for goals in their lives."