Cross Country Star Lindsay Graham Commits to Furman University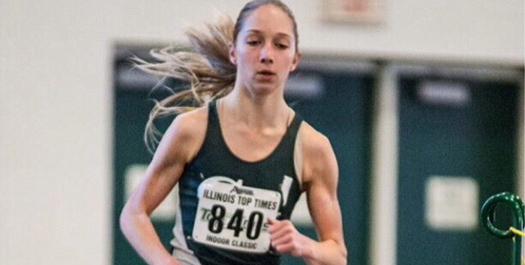 Glenbard West acts as a home for many talented athletes across all sports. Successes or failures, the school is always proud of the efforts they demonstrate each day. However, when a student finds that their athletic abilities have earned them a position on a collegiate level team, The Glen Bard likes to ensure that we pay special attention to their incredible achievement. This week, track and cross country star Lindsay Graham is featured for her commitment to Furman University.
Lindsay has been an active runner for the past four and a half years. She began to take her training more seriously as she entered high school. Initially, Graham was a student at Glenbard East High School, but transferred shortly after her freshman year.
"The move from Glenbard East to Glenbard West was a bit rocky at the beginning. I felt sad to leave Glenbard East because I loved the coach there and he got me off to a wonderful start in my high school career," Lindsay explains.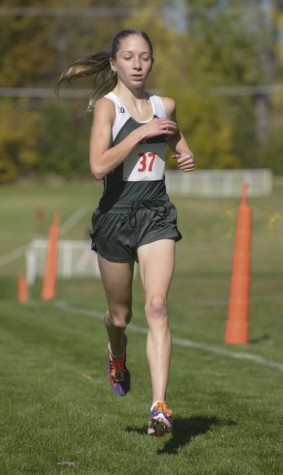 Despite the challenge of being a new student, she began to feel more comfortable with West and its different training philosophy.
"The team was very welcoming and I eventually felt myself [becoming] super acclimated! The move was not intended to be a part of the Glenbard West team but it definitely was a huge bonus," she explains.
Graham's move was not only an individual bonus but one that benefitted the team as a whole. Shortly after her becoming a member of West Cross Country, the team earned its first State Championship Title. On top of the team win, Lindsay holds numerous State Titles for her solo events.
"I won the Indoor State Meet in 2014 and 2015 for the 3200 [2 mile], and I won the Cross Country State meet in 2014 [3 mile]. Nothing can compare to this feeling and having all the fans screaming for you. It was wonderful," says Graham.
Lindsay's winning race at the 2014 IHSA 3A State Finals
Lindsay can attribute a large part of this success to her rigorous training schedule. While the stress of academics alone can be a challenge, Lindsay must maintain her grades while also intensely practicing each day. Her ability to do so is what ultimately makes her an elite athlete.
"I spend about 20 hours a week running or doing other training sessions meant to better my running. To do this training and also be able to do my homework and study, it gets pretty hard! Sometimes I wish there were 27 hours in a day," Lindsay says.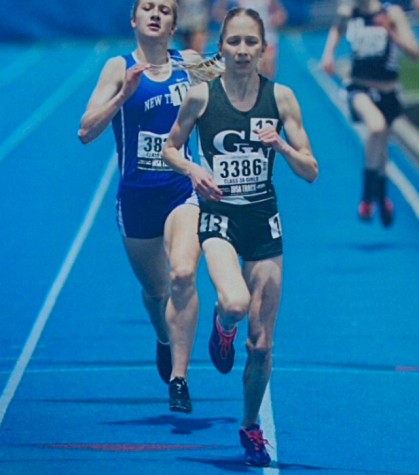 Given the level of success she has had at the High School level, it came as no surprise when Lindsay announced her commitment to Furman this fall. Being one of the highest ranked runners in the state, Graham was recruited by a number of schools, including Vanderbilt, Rice, Loyola Marymount, Duke, Colorado Boulder, University of Virginia, and Cal-Berkeley.
"I felt so happy and relieved when I committed to Furman. I first started receiving emails from them my junior year and was allowed per NCAA rules to talk to them via phone call starting in July. I took an unofficial visit there in August where they gave me my offer, and then I went on my official visit in September," she explains.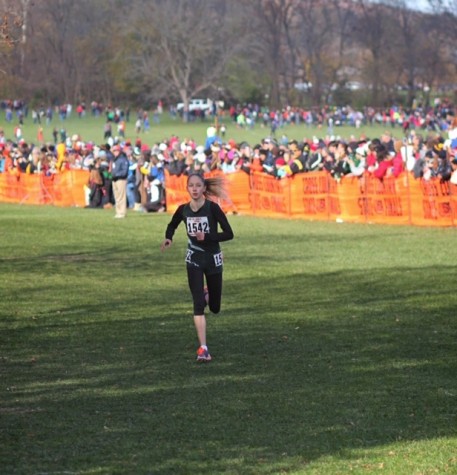 At Furman, Lindsay plans to focus on human biology by majoring in Health and Human Sciences. While she is still unsure where her future in professional running may lie, the University provides her with the opportunity to continue training even after her collegiate career comes to an end.
"Furman University hosts a group of professional runners called the Furman Elite that we train with and I could see myself running with the Furman Elite for a few years after college."
The Glen Bard congratulates Lindsay on her exciting commitment. Graham's outstanding work ethic and dedication to the sport will make success inevitable in her future. Glenbard West is fortunate to have such an amazing, record-breaking athlete on their track and cross country teams. Good luck, Lindsay!
About the Contributor
Maddie Howard, Editor-in-Chief
Maddie has been a member of The Glen Bard since her freshman year. She began by writing feature articles and eventually stepped into a columnist position...