Black Box Theatre Shows Open This Wednesday
This week, West Theatre will be hosting its annual Black Box Theatre performances. Two shows will be performed entitled, The Grade Game and Incomplete. These short plays are written and directed entirely by the students at West.
Directed by seniors Elly Blevins and Rafaela Brosnan, Incomplete features the story of a girl with highly conservative parents. When she falls in love with another girl and they begin to plan their wedding, her relationship with her father deteriorates. This play was written by senior, Kellen Hinchey.
In Grade Games, the actors play students in a special AP class. Throughout the course, they must complete challenges in order to receive an A in the class. This show was directed by Madeleine Abel, junior, and Jack Colombo, senior. It was written by forensics members Tiffany Powell, senior, and Bijoy Shah, sophomore.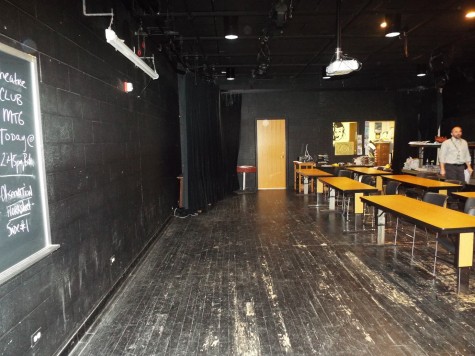 The cast and crew have dedicated the past two months to these performances. They anticipate the shows will be a success and are grateful for the bonds they have formed throughout this experience.
"When you work with the same small group every day for at least two hours, you make these close relationships with people you'd normally just pass by in the halls," explains Ian Hirsch, senior and Incomplete cast member.
The shows are set for Wednesday and Thursday at seven o'clock. Friday, two performances will be held at six and 8 o'clock. Tickets are three dollars per person. Be sure to stop by and appreciate all the work put forth for these student-based performances!