Daddy Daughter Dance This Saturday
Don't forget to attend the Daddy Daughter Dance this weekend! The theme will be "Winter Wonderland."
It has been said many times before that a girl's first true love is her father. These words ring true today for many teenage girls across the world, especially those of Glenbard West as the annual "Daddy Daughter Dance" rapidly approaches. Every February, countless dad and daughter duos pour into the doors of the Biester gymnasium, eagerly anticipating a night of memories that could only be made with somebody as special as their own father. However, it's important to note that not only fathers are allowed; any important male figures in the student's life, such as a stepfather, grandfather, uncle, or mentor are also cordially invited.
This year's dance festivities will be a hit with the Winter Wonderland theme that many volunteers and students have been working so hard to embody. In past years, the dance has been a tremendous success, as many students and teachers highly encourage attending this year's event on February 27th, beginning at eight o'clock.
Anna Stephan, senior, has provided insight regarding her previous experiences at the dance. "It is a dance when you can feel totally comfortable because you are with a date who loves and supports you and has watched you grow up," Anna claims.
Not only is it exciting to go to the dance with your father or mentor, but the girls always have fun with their friends, too. The senior explains, "everyone is so comfortable and excited to be there and has so much fun participating in the games and contests." Not to mention, the organization of moms behind the scenes never fail to disappoint the dance goers with awesome decorations.
"The gym always looks so fantastic and it creates such a fun atmosphere" said Anna. She is beyond ecstatic to attend this year's dance, as she tells us that she is really looking forward to going this year.
As many girls consider the father figure in their life as their first love and life long friend, many can agree that no other date can match theirs of the Daddy Daughter Dance. Tickets are on sale for $50 per duo and $15 per additional guest, all of which are sold in the cafeteria and the Glenbard West bookstore. If you prefer to purchase your tickets at the door, the price is $60 per couple. The Daddy Daughter Dance will surely foster irreplaceable memories and we hope to see you attend.
About the Contributor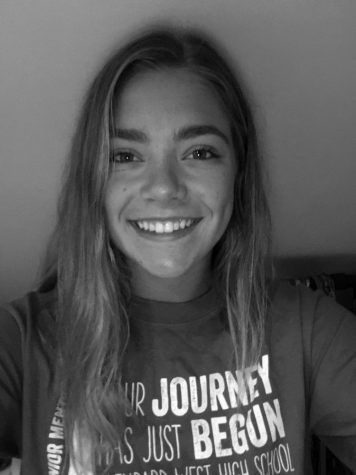 Mary Swikle, Social Media Coordinator and Staff Reporter
Mary loves writing for The Glen Bard and is now a columnist. She offers the inside scoop on all things West and spreads information directly from Student...