Kyler Kotsakis Commits to Loyola University Volleyball
As documented through our road to state last year in both Boy's and Girls volleyball, it is evident that the sport remains a student favorite here at West. West's Boy's Volleyball team is made up of some of the best athletes in the school but one in particular played a key role on the team that won state last summer, Kyler Kotsakis. Kyler began playing volleyball in 7th grade on the Hadley volleyball team and has been obsessed with the sport ever since.
However, most recently Kyler made the biggest decision in his volleyball career committing to Loyola University in Chicago in October.  He had grown quite comfortable with the school in the preceding months before his commitment.
"It was super exciting and a huge relief to finally know where I was going. I had gone on quite a few unofficial visits from the beginning of junior year, so I got to know the coaches and the program really well," Kyler explains.
Loyola wasn't the only school on Kyler's list. He had also been looking at Cal State University in Northridge, Pepperdine University, and Ball State University.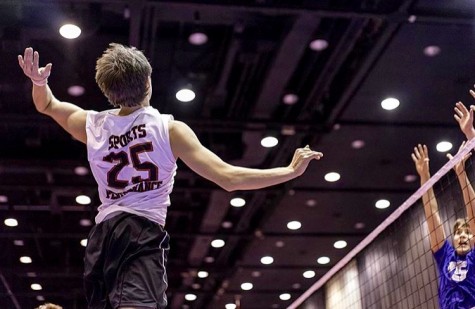 "I chose Loyola because I loved the academics a lot, especially their business school, the team is really successful and I love the coaches and the team. The campus is also really pretty, and you have access to all of Chicago," Kyler explains.
A huge amount of commitment is needed for Kyler in his volleyball career. During club season he practices 10 hours a week and then most weekends will play in one or two all- day tournaments. His club team also practices 40 minutes away, making it harder to commute.
"It was pretty tough at first, but then you kind of figure out a way to get everything done. With such a big commitment you miss a lot, but I really enjoy playing."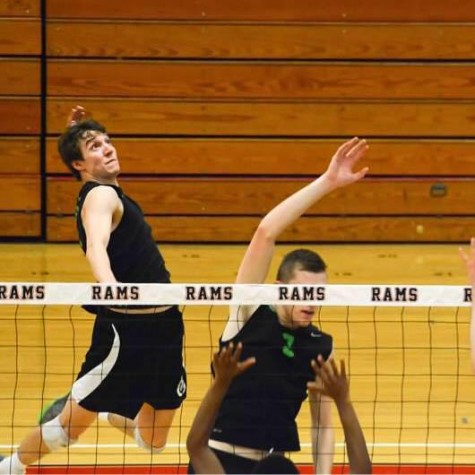 Luckily for Kyler, once West's volleyball season rolls around this spring he'll be able to cut down on his driving time and have more time for schoolwork and other activities. Glenbard West is proud and fortunate to have such a gifted athlete as Kyler as a part of our student body. His words of wisdom for aspiring college athletes?
"Get your name out there and surround yourself by people that push you. I would not be anywhere near the player I am without my coaches and teammates. I have had amazing mentors that care about me."
We hope Kyler's final season of Volleyball in the spring at West, will end in another state title for the team, helping them go back to back.  Kyler's commitment to Loyola is just one of the many accomplishments he will fulfill in his volleyball and academic career. As a school, we wish Kyler all the best in his years to come at Loyola!