Michael Saguto will attend New York University's Tisch School of the Arts
Senior, Michael Saguto, has been accepted into NYU's famous Tisch School of the Arts.
Senior year is full of celebrations for all members of the West student body. Graduation is approaching and a new chapter of life is about to begin. As the end nears, students feel the joy and relief partnered with making the final decisions for their college career.
For one senior, Michael Saguto, a college acceptance letter has allowed for the journey of a lifetime to unfold. Admitted to New York University's prestigious Tisch School of the Arts in December, Michael's years of hard work in acting have finally paid off.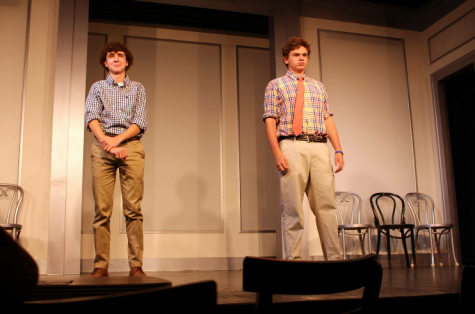 It is important to emphasize this outstanding accomplishment. Michael will be following in the footsteps of many incredibly famous NYU performance alum such as Lady Gaga, Angelina Jolie, Adam Sandler, and Woody Allen.  Already gaining a great amount of momentum in his acting career, Michael has the opportunity to join the ranks of various stars.
Knowing that NYU is highly selective when choosing its actors, Michael prepared auditions for sixteen other colleges. For his NYU audition, Saguto had to perform two contrasting, contemporary monologues just under one and a half minutes long. He describes being anxious prior to his try-out in New York.
"That whole day I didn't eat anything. I was extremely nervous. I tried to over prepare myself. It was the most nervous I have ever felt in my life, because you really only have one shot," Michael explains.
He always had an idea that he wanted to attend school in the city. Home of Saturday Night Live and the feeling of endless opportunity, New York was the place he needed to be.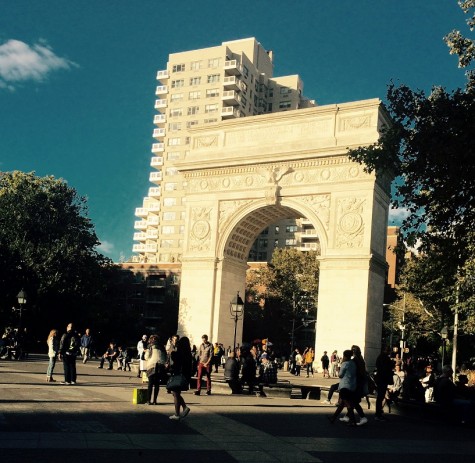 "Throughout my sophomore year, I really started to think about if I should go to school for acting. NYU always seemed really attractive to me. I would go and look around to other schools, but my mind always went back to New York," he explains.
After a long wait following his application submission and audition, Michael finally received the news of his acceptance on December 15th.
"It is really hard to describe. It was such an intense happiness and joy all at once. It [brought me] peace of mind that I can continue to do what I love at a place I love."
Despite NYU's recent discovery of Michael, many have known of his talent since he was young. His passion for acting began in the Ben Franklin Elementary plays and on a Destination Imagination team. He has always been comfortable on the stage and this calm in the spotlight is what made him decide to pursue acting as a career.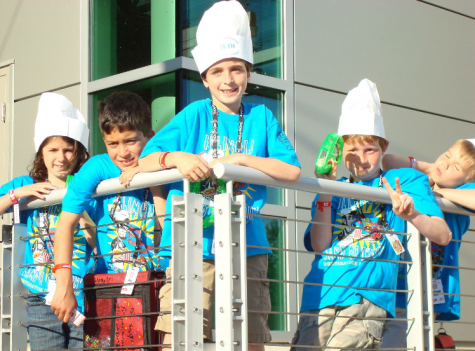 "I still feel most comfortable standing up in front of a room full of strangers and just doing whatever feels natural, which is really weird. Acting was a way for me to express this, I can feed off of the live energy and just go," Michael explains.
The sense of joy that performing has brought Michael does not come without a lot of hard work and dedication. When he is in a professional play, as he was during first semester, his schedule can be taxing.
He begins by waking up at six forty five and then heading to school. Afterwards, he takes a train to the city rehearsal space and has practice until about ten at night. His parents would then pick him up for the car ride home, which he would spend completing whatever homework he could. Some nights, he is up past midnight just trying to get everything done.
"I don't ever really find balance. I just take things slowly and breathe. I like to be busy. Balance [for me] is being able to complete as much as possible to the best of my ability. Whether it's taking a nap or doing homework on the train, even if I don't go to bed till midnight, I just do my best to get everything done," says Michael.
Michael Featured in a Sears Commercial
His talent and ability to remain calm during chaos has earned Michael some exciting opportunities as of late. In the beginning of the school year, he was a part of the production London Wall performed by the Griffin Theatre Company in the city. Set to release in 2016, he filmed a role in the movie Thrill Ride last winter. He's also appeared in two commercials for Sears highlighting their new "Spring it On" collection. At the end of the year, students can see him perform in his third West play, As You Like It.
"My favorite thing so far was when I was a part of Second City Teen ensemble last fall. It was all a lot of fun because I enjoy performing improv and sketch comedy," Michael explains.
Ultimately, while it is an impressive achievement to take part in so many exciting roles, what Michael loves most about acting is the sense of accomplishment he receives after completing a performance.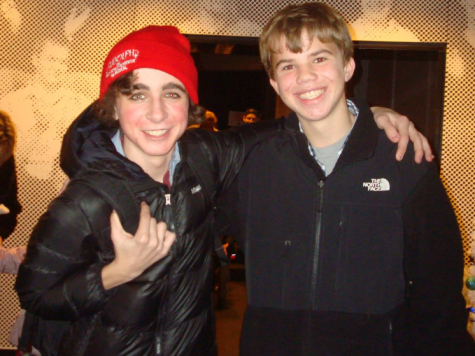 "I live for the moment after any production when you reflect on all the work you've put in, the final product…You are able to take a step back and say 'Wow. That was pretty cool.'"
In addition to the numerous acting credentials he has so far, Michael hopes to one day earn a spot on NBC's notorious SNL. He aims to be like his inspiration, Andy Samberg, who he considers a creative and comedic genius.
"That is my dream job hands down. But on a broader scale I would say just being able to do what I love without compromising my personality, like not having to sell out to be famous," he says.
Michael has begun to reflect on his time in Glen Ellyn as he prepares to depart for college. He and his best friends have been close since they were young and have shared some hilarious moments together.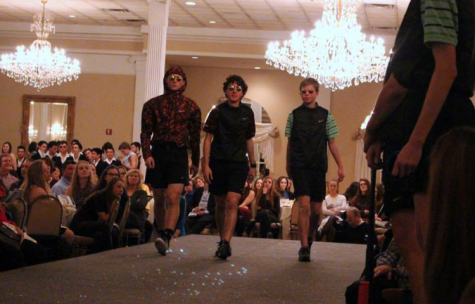 "Whether it is wearing a monkey suit on a Friday night or driving to Indiana to get fireworks, I am going to miss being stupid [with them]. I know most of them will continue to be my life-long friends, but the memories we made here are the things I will miss the most."
Glenbard West wishes Michael the best in his future acting endeavors and thanks him for being an amazing representation of the community. Congratulations on NYU, New York City is lucky to gain such an outstanding performer!
About the Contributor
Maddie Howard, Editor-in-Chief
Maddie has been a member of The Glen Bard since her freshman year. She began by writing feature articles and eventually stepped into a columnist position...