Arno Curtis Commits to play UChicago Baseball
Academic and athletic standout, Arno Curtis, commits to play baseball at the University of Chicago.
In October 2015, Arno Curtis, a senior on Glenbard West Baseball's varsity team, decided to take his academic and athletic talents to the University of Chicago.
As a junior, Curtis made impressions on many colleges looking for young baseball prospects. He was second on the team with a .299 batting average and four home-runs, only behind William Simoneit, who now plays baseball at Cornell University.
The most crucial part of every successful athlete, a tenacious work ethic, plays a vital role in Curtis' sports career. Arno, who did not rely on natural ability alone, worked day-in and day-out to improve his baseball skills. He overcame many adversities, including a few struggling seasons, and put in hundreds of hours to get to top-level playing.
"His work ethic really has helped him get to a point where he can compete and succeed at [the collegiate] level," says varsity baseball coach, Mr. Schultz.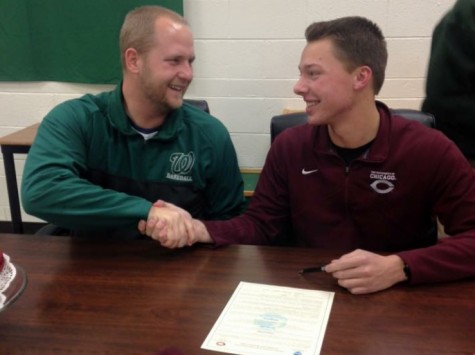 In the game of baseball, failure is inevitable because the game is dependent on many factors, such as the type of pitch or the tilt of the arm as the hand releases the ball.
Consequently, mental toughness creates a problem for many all-star athletes. Finding someone with Curtis' mental toughness is extremely rare. It plays a substantial role in baseball, allowing the player to move on from a strikeout or an error and make the next play.
When someone does not have this ability, they struggle to acquire success as the mistake lies in their mind and causes them to make an error. Curtis, on the other hand, has the capability to erase the last pitch, error, or strikeout and focus on the current moment, which gives him promise on the field.
Regarding his collegiate-level talents, he says, "working through [tough moments] and putting the past behind me… has helped me be successful as a player."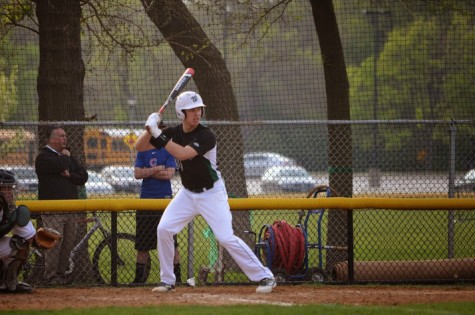 Not all of Curtis' success derives from his impressive statistics and game-play. As a senior, Arno acts as the team's leader by example. Every day, Curtis shows up with a positive attitude, which always brings up the group's morale. Additionally, he pushes his teammates to work harder and focus attentively on the task at hand.
"The younger players look at him as one of the leaders of the team…he brings a lot with his competitive nature and the other guys feed off of that," says Coach Schultz. 
Evidently, Curtis excels as a high school player and will surely impress as a college athlete as well. With his final season just beginning, the aspect of college is bittersweet. He will miss playing with his teammates during the spring and the camaraderie they share.
The prospect of college baseball, however, fills him with excitement.
"It is kind of a fresh start…It is both nerve-racking and exciting. There will be more competition than in high school, so that will be a new challenge. Just being able to work hard everyday and proving that I deserve a spot on the team is exciting too," Arno explains.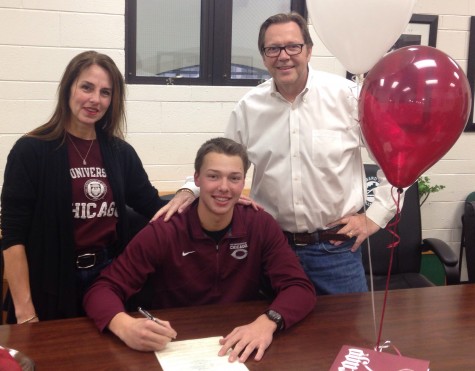 He looks forward to the academic aspect of UChicago as well, which played an important role as he made the decision to commit.
"University of Chicago fit my academic interests more than any other school I visited or was recruited by. I want to major in economics and they have one of the best economic [programs] in the country," Arno explains.
Curtis plans on finishing his high school career with a bang. He really wants to leave it all out on the field for his guys, for the fans, for the coaches, and, most importantly, for Glenbard West.
In his first game, he went two for three with a single, double and run batted in to help his team beat out Wheaton Academy 4-3. Obviously, he continues to perform tremendously to make the community proud. Good luck to him in his last year playing at the high school level and in his college career at the University of Chicago as well!