Megan Torti Earns Flute Position at Rice
The seniors graduating this year from Glenbard West are a very talented group. Many of them are headed off to college in the fall to build on their capabilities and contribute to the real-world.
One senior in particular, Megan Torti, is bringing her musical gift to Rice University. The school only accepts one undergraduate flute position each year, a spot Megan landed during her impressive audition.
"When I originally came up with a list of schools to audition at, Rice was clearly my reach school since there is only one spot each year for undergraduate flute… I never really thought much about going there before I auditioned live because I thought my chances were very slim at getting in," Megan explains.
To even get the chance to audition live at the school, Megan had to send in pre-screening recordings of herself playing. When she was finally given the opportunity to perform in person she was the last person to try out, giving her a lot of extra time with the audition teacher.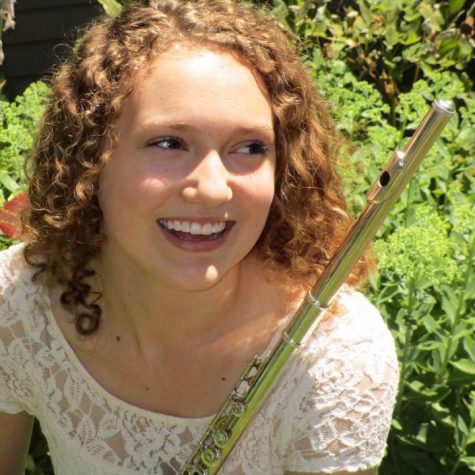 "We really hit it off and she spent over an hour with me working on my playing, and also asking me about my goals," says Torti.
At one point, the instructor even introduced Megan to one of her current students. After the audition, she had the feeling that this college was the right one for her and that the likelihood of her acceptance had increased.
A week after returning home, the teacher called her on the phone to offer her the single undergraduate flute position in her studio.
"She said that she felt we had a strong connection and that she knew we would work well together. She also said I was the perfect person for her studio and just the kind of person she wanted to work with," says Megan.
In the end, Torti was given a scholarship and committed to her top school. Glenbard West is so thankful for your contributions to its own music department and wishes you the best in your time at Rice!