Your Fall Lineup of Fresh, New Movies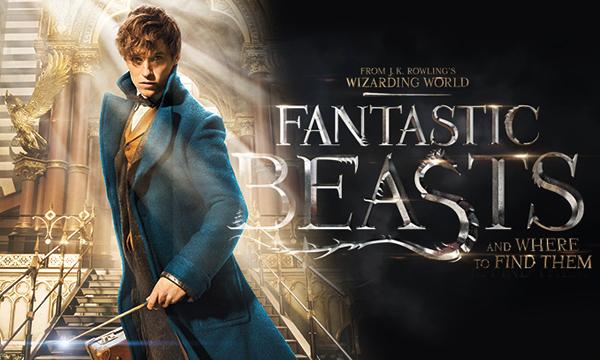 Seeing a movie is the perfect activity to do with friends or family for any occasion! There are many upcoming movies that everyone is talking about and is very excited to see. Fantastic Beasts and Where to Find Them is a fantasy action adventure starring Eddie Redmayne, Katherine Waterston, and Colin Farrell that will come out on November 18. It was written by J.K. Rowling and is a prequel to her famous Harry Potter books and movies. In this action adventure, danger is growing in New York City, a place full of wizards, and something mysterious wants to expose wizards to the real world. The wizards must all come together to prevent this from happening and encounter many adventures and obstacles along the way. This movie will have you on the edge of your seat and leave you wanting even more.
The suspenseful drama Arrival, starring Amy Adams, Jeremy Renner, and Forest Whitaker, will be released November 11. In this movie, a mysterious spacecraft lands in the United States along with 12 others in different part of the world. The main character, Louise, is offered the opportunity to try to translate the audio recording of the creatures inside the spacecrafts. This mystery focuses on her attempts to meet these creatures and to figure out what they're doing on Earth. Louis discovers more about these unique creatures each and every day through different interactions and adventures, gaining courage in both herself and others.
Finally, Allied is scheduled to be released on November 23. This romantic drama and thriller features Brad Pitt and Marion Cotillard. These two meet on a dangerous mission behind enemy lines in North Africa in 1942. They meet up again in London as their relationship is tested by the war. This exciting drama combines the thrills of wartime and battle, along with a universal love story. This movie will both touch its audience and shock them with all of its action and adventure. All of these movies are sure to be big hits this fall. Be sure to check them out soon!