New Faces in the Halls: Meet Some of West's New Staff Members
As start the second quarter at Glenbard West, everyone is settling in and finding their spot within the school. However, with everything that has been going on at West, it can sometimes be hard to acknowledge and appreciate our new staff members and the great things they are doing for us.  Meet some of our new staff members!  More new staff will be featured at a later date.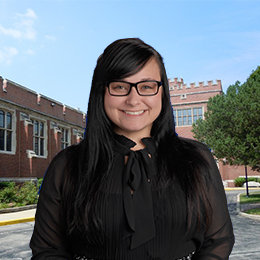 Ms. Cooper
This year, Ms. Cooper is teaching two sections of Algebra 2 and three sections of Pre-Algebra. Previously, she has taught at Aptakisic Junior High School, and there, she taught Algebra 1 and Algebra 2 to both 7th and 8th graders, and she has also been an ACT/SAT Tutor. Ms. Cooper is very grateful for the new air conditioning here at Glenbard West, and she also loves how Glenbard West is positioned on top of a hill- she believes that is a unique, castle-like place to work, which is something she has never experienced before. One of her favorite things about the school has been the students and how they have been very respectful and how they are also much more in touch with their culture as well as their community. Ms. Cooper advises both new students and new teachers to always ask questions and never be afraid to not know the answer to something. Ms. Cooper is looking forward to getting to know her students as the year goes by and she is also eager to get to know her department as well as the other teachers.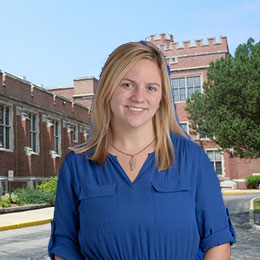 Mrs. Gwizdala
Mrs. Gwizdala has two freshman honors English classes as well as three English 3 classes this year. She is also the head forensics coach at West, and she is hoping for a great season this year. In the past, she has taught at York Community High School for five years, where she taught mostly juniors and seniors. Mrs. Gwizdala is also very happy about the installation of air conditioning over the summer and she loves how everyone has been so helpful and kind to her so far this year. One of her favorite things about West is the sense of community and how everyone is so willing to lend a hand to each other. Mrs. Gwizdala recommends news students to never be afraid to ask questions, even if they seem silly. In her future here at Glenbard West, Mrs. Gwizdala is looking forward to ingraining herself within the school and developing strong relationships with everyone here.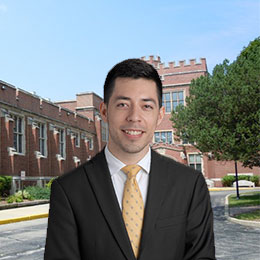 Mr. Sánchez
In his first year here at Glenbard West, Mr. Sánchez is teaching Spanish 1, Spanish 3, and Spanish 3 for Native Speakers. Prior to teaching at West, Mr. Sánchez taught for two years at West Aurora High School.  What he likes so far about Glenbard West is how unique and amazing the school is by itself, and the staff has also been great by introducing themselves and volunteering to help. His favorite thing about West is how polite the students are and how they all thank their teachers after class. This is a strong sign of respect, and teachers truly do appreciate it. Mr. Sánchez advises new teachers to try to connect with their students and really get to know what they like and don't like. As for new students, Mr. Sánchez says to always go to your teachers if you are struggling in class, and it also very important to make lots of friends in high school. Mr. Sánchez is looking forward to teaching at Glenbard West for a long time and getting to know the community and the students.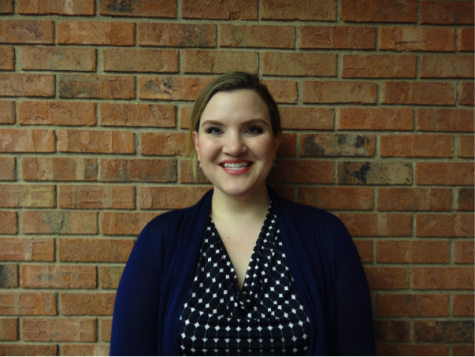 Mrs. Phillips
Mrs. Phillips is a School Psychologist Intern this year, and she is available to students in the Student Services office which is on the second floor. Previously, Mrs. Phillips was a literacy interventionist at Smith Elementary School, which is part of the West Aurora School District 129, and she stayed as a one-on-one aide for a student before she completed her practicum at the Prairie Children Preschool in the Indian Prairie School District 204. Now, she is beginning her internship at Glenbard West and she is extremely excited to find out where it takes her. She has loved West so far due to the tremendous staff, impressive course content, and vast extracurricular activities that allow students to expand upon their knowledge and dexterity as they flourish as individuals. Her favorite part of Glenbard West is the students and how they motivate her and make her day, every day. No matter the problems that students are faced with, they are never alone, and the staff is fantastic at providing academic and emotional support to them. Mrs. Phillips encourages students to really try to involve themselves in the school's culture. They can join activities or clubs, attend pep rallies and sporting events, join friends at a school dance, or do whatever they wish! If you truly get to know the culture here at Glenbard West, you'll never want to leave. In her future at West, Mrs. Phillips hopes to develop relationships with as many students as possible, and she hopes that students view her as a knowledgeable resource for strategies and solutions with whatever they need.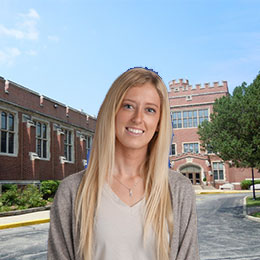 Ms. Polovitch
Mrs. Polovitch teaches U.S. History, ELL U.S., and ELL Study Methods at Glenbard West this year. In the past, she has taught at Waubonsie Valley High School in Aurora. So far, she has loved it at West. All of the staff has been very friendly and welcoming, and the students are energetic and respectful. Her favorite thing about Glenbard West is the atmosphere of the school and how there is such a positive environment here. She also admires the beautiful and distinct architecture of the school. She advises all new teachers to never be afraid to ask questions because the staff at West is so willing to help, and she recommends to new students that they never be afraid to ask for help. There are so many great resources here at Glenbard West to help students find success. Mrs. Polovitch is looking forward to getting to know more of the staff members as well as getting involved in the school whether that means coaching, being in charge of a club, or anything in between!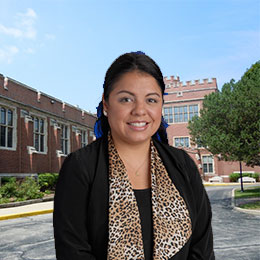 Ms. Perakis
Mrs. Perakis is a new member of the support staff here at Glenbard West. She filled the position of administrative secretary to the library, and she is also the department chair relief for the Social Studies, English, and Math departments. This is Mrs. Perakis' first year working within a school environment as well as her first year working at a full time position in five years. Mrs. Perakis admires the diversity of the school, and she says that the high school experience is much different than she remembers. Her favorite thing about Glenbard West is how each student is unique and exciting, yet they are all accepting with open arms. In the future, Mrs. Perakis cannot wait to build strong relationships with other staff members as well as really getting to know all of the great students here at Glenbard West.
About the Contributor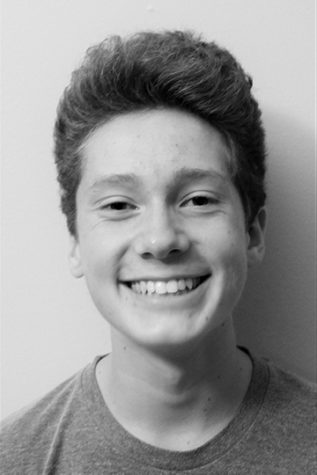 Max Asselmeier, Editor-in-Chief
Max Asselmeier is a senior at Glenbard West, and he enjoys reading, writing, running, listening to music, and spending time with his friends. He joined...