Heart Hop Throughout West's History
The Turnabout Dance, Sadie Hawkins, and Girls Choice Dance are the typical names for the dance where high school girls ask their date to the dance. Although the idea of a girl being the one to ask someone out isn't very monumental today, Glenbard West  calls this dance Heart Hop rather than its more recognizable names.
The tradition of the Heart Hop dance is decades old and has held many memories, trends, and fashions throughout the years.
The Heart Hop tradition dates back to the 1940s. The dance started as a fundraiser for the Hi-Y teens club — a YMCA facilitated club that promoted community, service, and Christian ideals. Similar to Prom and Homecoming, the Heart Hop dance had a King and Queen appointed by the Student Council committee. The gym would be decorated according to theme, including small hearts with couples' names on them that students could take as keepsakes. Sound familiar? Many of these simple traditions have sustained themselves throughout the generations.
Although many of the traditions of the dance have stayed the same, the fashion throughout the ages has changed immensely.  
These girls in the 1940s, when the dance started, all have below the knee length dressed matched with long, white elbow length gloves. All the girls have short curly bobs and are holding extravagant bouquets.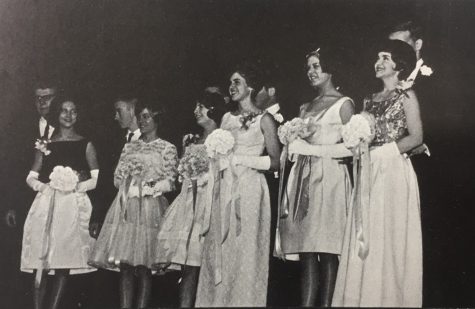 In the 1950s ladies dressed in midi, tulle-filled gowns with lots of ribbon on bows. Their hair properly done up, holding big bouquets given to them by their escorts.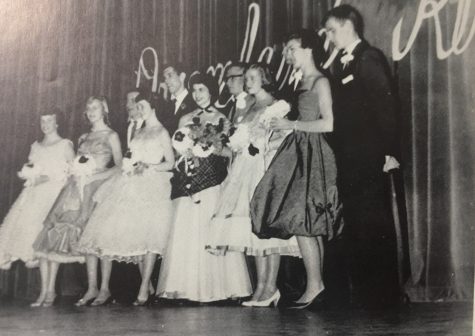 Heading into more modern eras, the 70s was a staple fashion point for the boys as well as the girls. Here this young man is sporting a flashy corduroy suit and big bulky glasses. His date is wearing an unfitted, flowy dress, embracing the bohemian generation.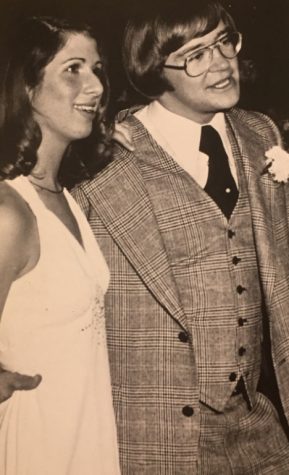 The 80s was a time of pop and colors for the Heart Hop tradition. Here the Heart Hop court is showing off a variety of length, fits, and colors. What they do have in common is their fluffy hair! Also spotted down below in the photo are the traditional keepsakes of the dance!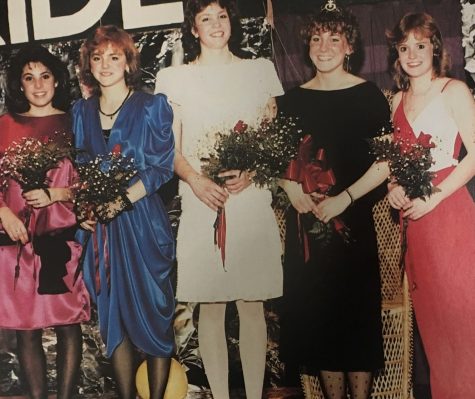 By the 1990s, the traditional Heart Hop dance had transformed into the dance we know and love today. The club, the Hi-Y teens, had dissolved, so the dance became sponsored by the school. With that, the tradition of having a Heart Hop court dissolved as well. However the dance remained a staple in Glenbard History.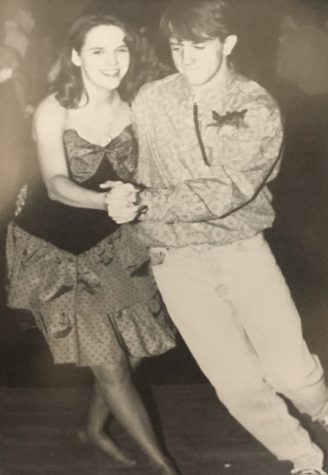 This year, the annual Heart Hop Dance will take place February 18th at Biester Gym. West students will dance the night away just as Glenbard Westers have done for generations, and just as they will for many generations more.