Saying Farewell to Mrs. Dawrant
As the 2016-2017 school year comes to a close at Glenbard West, we all honor those who have invested time into this school and we say goodbye to our immensely successful senior class as they move on to the next step of their lives.
However, there are also faculty members who are graduating in their own sense, and they're embracing another chapter of their life as they move on from their times at Glenbard West.
Mrs. Dawrant is the designated data entry specialist at Glenbard West, and she has worked here for almost 35 years. She has also had the opportunity to work at Hadley Jr High earlier on in her career for roughly a year and a half.
When asked about what she liked most about working at Glenbard West, Mrs. Dawrant replied almost immediately with "the people," and she talked about how the students and fellow faculty members have made her time here incredibly memorable.
Mrs. Dawrant recalls, "During my second year here, there was a young man upstairs in the lab who came from Glendale Heights, and he just impressed me, he was a gentleman and he was so smart, but just as an overall human being, I'll never forget him."
When asked about her favorite events that take place at Glenbard West, Mrs. Dawrant responded, "Football is my number one favorite," a similar point of view for many of us at West. She also included that one of her favorite moments from Glenbard West was the infamous "snowball game over at Glenbard South," following that up with how "It's things like that with the kids and everyone" that have created some of her most memorable moments of working at West. Along with this she stated that she has enjoyed the fantastic plays that have been put on here throughout the years.
Mrs. Dawrant stated that during her time here she has been taught a great deal from the students she has worked with. She also emphasized the importance of the give-and-take system of things such as respect and learning that we have at West.
For young people interested in the field of education, Mrs. Dawrant believes that "It's a great place to work," and she encourages them to stick with it, for it is truly a wonderful place to be.
An incredibly fascinating progression that took place through Mrs. Dawrant's time here was the evolution of technology that Glenbard West has provided its students with. Mrs. Dawrant explained, "When I first came here, I worked up in the lab, and in the computer lab, all we had up there were 24 TRS-80s, the kids did some language programs on them, very primitive," and that same summer, West got 12 Macintosh computers, and the next fall, they got 24 PCs and Writer's Workbench.
It is hard to envision Glenbard West as a school without the iPads and other pieces of technology that we are lucky enough to have access to now, but it is clear that West has evolved over a long period of time to become the incredible school it is today.
Mrs. Dawrant has yet to commit to any large plans following her retirement, but she does know that she wants to stay active following her work.
It is through the wonderful stories of those at West that we are truly able to appreciate all that our school has to offer. From everyone at Glenbard West, we wish Mrs. Dawrant the best of luck in her well-deserved retirement.
About the Contributor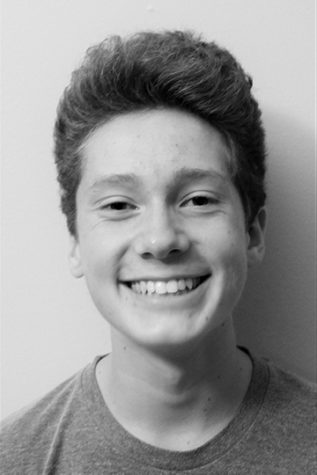 Max Asselmeier, Editor-in-Chief
Max Asselmeier is a senior at Glenbard West, and he enjoys reading, writing, running, listening to music, and spending time with his friends. He joined...