What's New At Glenbard West?
This school year at Glenbard West High School will be one to remember for its students. As the class of 2021 settles into their new surroundings, sophomores, juniors and seniors may notice some things have changed at Glenbard West over the summer.
First off, as many students start their day by arriving at school, those who walk or drive to school typically enter through the tower entrance (Entrance #24) on the northwest side of the school. However, this school year, students will not be able to use this door to enter the school, as it has been reserved exclusively for staff only. Students can still enter through the doors by the lunchroom. Just make sure to have your school ID ready. Although students should be in the routine of their school schedule by now, they should still take precaution when running close to the bell when they are arriving in morning.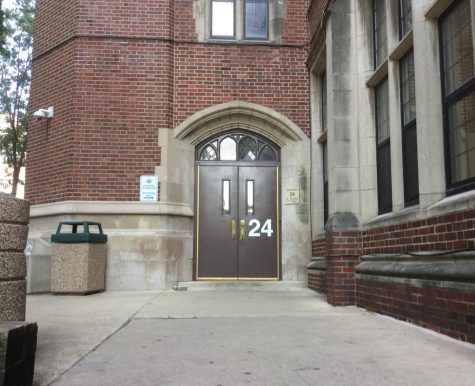 For students who are taking driver's ed this year, or in the future, they will be able to get familiar with the new and improved driver's ed classroom in room 430 on the northwest corner of the fourth floor. Formerly a computer lab, this classroom gives plenty of space for our school's top notch simulators. Glenbard West's simulators give students a great opportunity to practice their driving skills. There are plenty of simulators, so students will not have to worry much about not getting a spot to drive – just remember the new location on the fourth floor.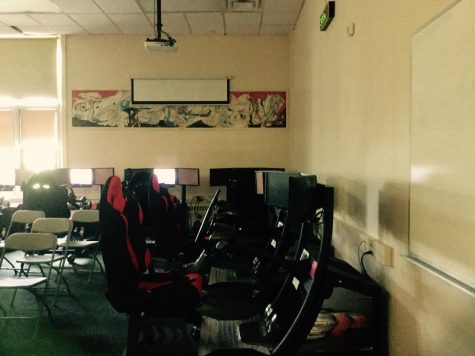 During lunch periods, students at Glenbard West are given a lot of freedom of where to spend their free time: we have the lunchroom, extensive outdoor seating, an inviting downtown, our library (there is no eating allowed here) and a few spots on the second floor of the science wing. However, some students and staff want a more quiet place and to get help or study. This school year, there are more places than ever for students and staff to take a break from their hard work. On the third floor of the bridge, additional seating has been added to make best use out of the new science wing. This area will also act as an AP Resource center (but remember there is no eating allowed). Plus, you get spectacular views of the lake on one side, and Memorial on the other side. So if you're looking for a quiet spot to get help or study during your lunch period, definitely check this place out.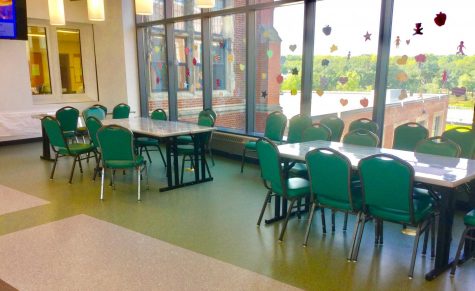 Over the summer, many different workers spent hours every single day inside Glenbard West. Why? Glenbard West has always been committed to providing a safe place for its students. However, the age of our school sometimes shows. In order to make sure Glenbard West students stay safe and healthy, countless hours were spent renovating various classrooms, especially those on the west side of the school, to get rid of asbestos and renovate the classroom floors as well. We should thank all of the workers that were involved in this project for making Glenbard West a much safer and healthier environment for its students.
Glenbard West High School is always changing and improving every single year for the better of its students, so these definitely won't be the newest changes for long.
Have a great school year!