Glenbard West Writing Center Now Open for Students
Located in room 400, Glenbard West's new writing center, the "Write Place," is now open to all students during lunch periods Tuesday through Friday. Students of all grades and ability levels now have access to trained upperclassmen tutors who can help them with any part of any writing assignment.
Both students and faculty have long awaited the opening of a specialized writing center at Glenbard West. Interested as early as 2012, "members of the English Department were already talking about a writing center. Mrs. Fritts assembled a group of English teachers to study writing centers in the area and develop a vision for a center of our own," says English Department chair, Mr. Peterselli.  
Due to a number of obstacles, including a lack of space, the writing center was not able to open until this school year. Mr. Peterselli says that "During the construction in the summer of 2016, we converted a classroom into the space that would eventually became the writing center."
Many people have worked tirelessly to make this new center possible, including the Boosters organization, Ms. Oberg, Assistant Principal of Operations, Dr. Monaghan, Principal, the English department, and nearly 50 tutors.  The tutors have been trained by new hire Mr. Whitman, the Writing Center Coordinator, in order to most effectively help Glenbard West writers.  
"I saw this position as a great opportunity to work with students, [and] help improve writing for an entire school. It's a great concept, a writing center like this," says Mr. Whitman.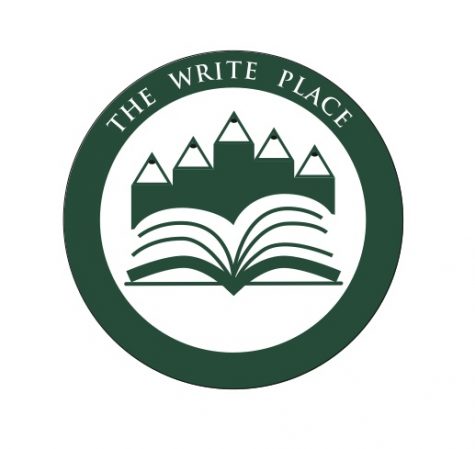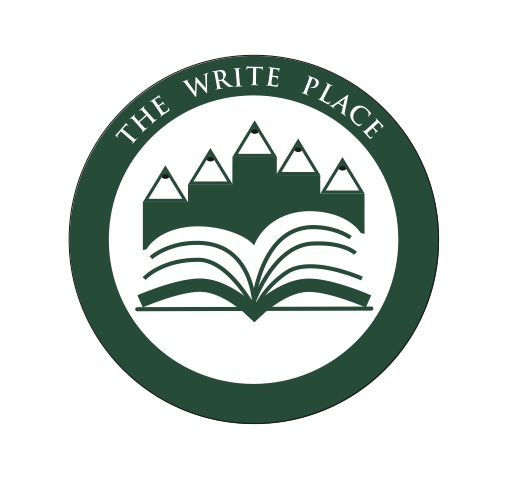 The Write Place isn't just for struggling students. It is also for students who may already be strong writers and are looking to improve upon their existing skills.  Mr. Whitman says, "There is always plenty of room for improvement for any writer at any level and writing, of course, is just the follow through of the thinking process and everybody can elevate their thinking just like everyone can elevate their writing."
While the Write Place is certainly a valuable resource for English classes, it also has applications in other courses, such as history and science, for writing assignments like DBQs and lab reports.
Even though it's still the beginning of the school year, teachers and students alike are already seeing the benefits of the Write Place and are excited to see how it will continue to expand its role in the coming months and years.
English teacher Mrs. Fritts says, "The writing center gives students another opportunity to seek help and guidance in terms of structuring their writing, strengthening their thesis statements, and finding the best evidence to analyze."
English teachers are especially excited about the opening of Write Place as it will allow each student the one-on-one attention they may need in order to be successful in their writing.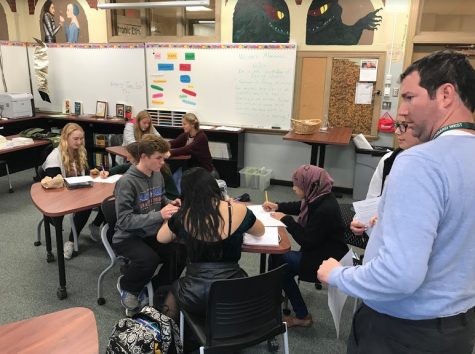 "I don't have the time to sit down for an extended period of time with each and everyone who is doing [an assignment], so it's nice to have this resource now where [students] can come and get help, and I can give feedback along the way," says English teacher, Mr. Schultz.
Students are excited to see how the Write Place will help them improve upon their writing skills and English grades. Finn Bender, freshman and Write Place client, says that "I have never had an easy time writing things, and I can't organize my thoughts.  The good thing about the writing center is that it gives a different point of view other than a teacher, a parent, or someone else who has done this before."
Come visit the Write Place in room 400 during your lunch period!