Meet the National Merit Scholars Semi-Finalists and Commended Students of West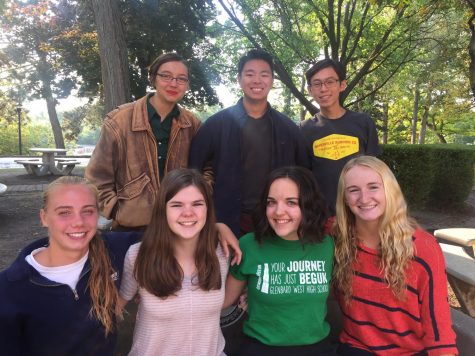 Meet this year's National Merit Scholars! 
Ella Crowley: Semifinalist
Planned college major: Ella has many possible fields that she might major in, including bioengineering, chemical engineering, as well as biochemistry. Ella plans on majoring in these fields because "research in these [majors have] a lot of potential" and have interesting occupations related to these jobs.

Favorite school subject: Ella enjoys chemistry because it "challenges [her]." Chemistry revolves around independence and it is "really gratifying when [something] finally [makes] sense out of the data."
Allison Galitz: Commended
Advice Allison gave on the PSAT: Allison thinks the best preparation one can do for the PSAT is to take "challenging classes and work hard throughout high school."

Planned college major: Allison is in interested in the field of engineering because she enjoys math and science. Allison wants to focus on something like biomedical engineering. In this field, she could combine all her interests of math, physics, chemistry, and biology into one career.

Favorite school subject: Allison enjoys "math because [she enjoys] the way it builds on itself." Allison likes the feeling that happens when a difficult problem is solved and she can "look back on how much [one grows] mathematically, even in that short period of time."
Lauren Galitz: Commended
Advice Lauren gave on the PSAT: Similar to her sister, Lauren "prepared for the PSAT by taking hard classes in high school."

Planned college major: Lauren wants to study business because she enjoys the opportunities to "explore marketing and how companies are run, but also [the incorporation] of math in this career at the same time."

Hardest section of the PSAT: For Lauren and many others, the reading section was the hardest because it was a struggle to "[finish] all the questions in the time given."
Lorena Iannicelli: Commended
Advice Lorena gave on the PSAT: Lorena recommends using the many resources available, "such as Khan Academy [that] will personalize to the person that uses it." Also, Lorena recommends to use the practices supplied by the school in order to do well on the PSAT.

Planned college major: Lorena has many possible fields she might major, including "computer science, mathematics, and physics."

Favorite school subject: Math is Lorena's preferred subject because problems could be solved differently, "but there is always one correct answer."
Jack Malec: Commended
Easiest part of the PSAT: Jack claimed that "the easiest part of the PSAT" was the math section. However, the most enjoyable part about the PSAT for Jack was the post-PSAT related memes.

Planned college major: Jack would like to "major in engineering or business" because he enjoys "math and science," so these majors seem appealing to him.

Extracurricular activities: Jack participates in cross country, track, ultimate Frisbee, and Key Club.
Teagan Ryan: Semifinalist
Favorite part of the PSAT: For Teagan, the writing section was her favorite part of the PSAT as it was the easiest part of the PSAT in her opinion.

Planned college major: Teagan may major in "biology or pre-veterinary science" because "[she has] always loved animals."

Favorite school subject: Teagan's favorite school subject is anatomy because of the "dissections and the learning about the different body systems."
Katy Solak: Commended
Advice Katy gave on the PSAT: Katy suggested to not procrastinate with studying for the PSAT and to not spend "an unnecessary amount of time looking up PSAT memes," although they are the best part of the experience.

Planned college major: Katy would like to explore engineering "during [her] college career, specifically civil and environmental, because [she enjoys] problem solving."

Hardest part of the PSAT: Katy believes the hardest part of the PSAT was the reading section because "there was a lot of information to take in during a short amount of time and some questions seemed to have multiple correct answers."
Zack Wang: Semifinalist
Advice Zack gave on the PSAT: Zack studied quite a bit for the PSAT. He prepared by taking old forms of the test and using a practice book at home.

Planned college major: Zack has been thinking about computer science as his major, but has not made an official decision yet.

Hardest part of the PSATs: Reading is considered to be the hardest part of the PSAT for Zack because "it is the only portion of the test where answers are relatively subjective."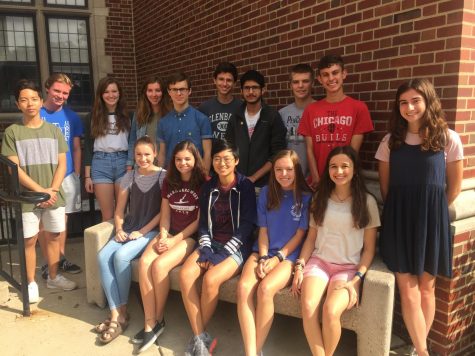 Other National Merit Scholars that could not be reached for interviews:
Commended: Ethan Ang, Anne Blatchford, Joseph Chapski, Joanne He, Claire Kenwood, Anthony Lanzillo, Luke Malek, Zayed Saeed, Darren Seaney, and Elizabeth Svach.

Semifinalists: Grace Larrabee, James McHargue, Emma Pauer, and Kellyn Powers.
About the Contributors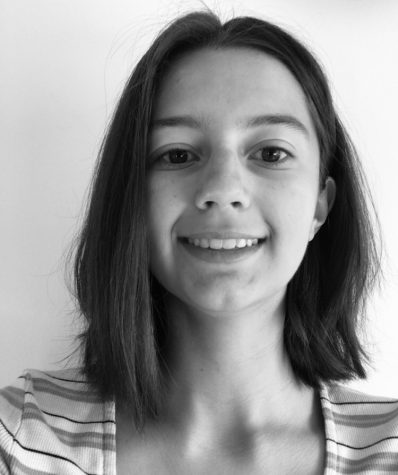 Michelle Bishka, Co-Editor-in-Chief
Michelle is the Co-Editor-in-Chief of the Glen Bard. She is currently a senior and is excited to be part of the Glen Bard staff. Her passions include reading,...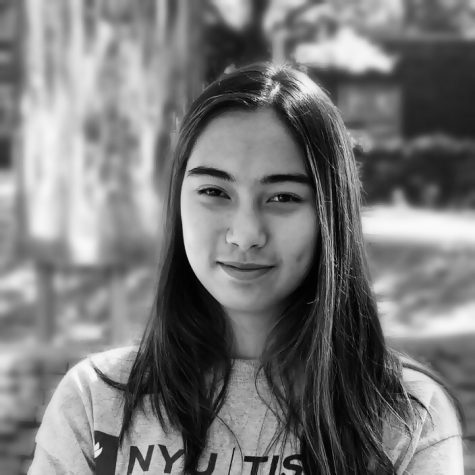 Genevieve Ick, Assistant Editor-In-Chief
Genevieve Ick is the Assistant Editor-In-Chief of the Glen Bard. She is a senior who enjoys reading and writing. She loves music and plays the viola in...