Thor: Ragnarok: Another Smash Hit for Marvel's Cinematic Universe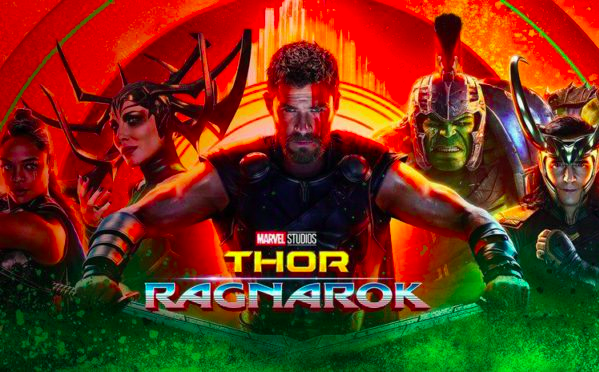 Year after year since its inception in 2008, the MCU, or Marvel Cinematic Universe, has been utterly dominating the cinematic superhero universe. To this point, the MCU has grossed over $13 billion worldwide, with billions more in the future to come with its Phase 3 program coming into fruition. With this film, Marvel adds another hit to its belt and thoroughly cements itself as the king of superhero films.
This is the third film of the Norse god's trilogy, with the previous two (Thor and Thor: The Dark World) raking in over a billion dollars in worldwide box office. Thor: Ragnarok added another cool $439 million worldwide in its opening weekend. However, the one difference between this new film and the previous two is its critical success. The common complaint about Thor preceeding this new film was that he was sort of boring. Most of the time, he was very stoic and serious, and his Shakespearean accent and ancient story-line was monotonous to a significant portion of the Marvel fan base. Thor and Thor: The Dark World were wholly focused on these aspects, causing them to lack the financial and critical success of other Marvel superheroes such as Captain America or Iron Man. Thor came in at a frankly solid 77% on Rotten Tomatoes, and Thor: The Dark World dropped that figure to a mediocre 66%, figures way below the high 80s and low 90s common from recent Marvel films.
Despite the franchise's previous lack of success, this film shattered the expectations of many doubters of the Thor universe. Thor: Ragnarok came in at staggering 93% on Rotten Tomatoes, blowing away critics and die-hard fans alike. Directed by Taika Waititi (Hunt for the Wilderpeople), the plot is as follows: while imprisoned on the other side of the universe, the mighty Thor (Chris Hemsworth) finds himself in a deadly gladiatorial contest that pits him against the Hulk (Mark Ruffalo), his former ally and fellow Avenger. Thor's quest for survival leads him in a race against time to prevent the all-powerful Hela (Cate Blanchett) from destroying his home world and the Asgardian civilization. Tessa Thompson, Idris Elba, Jeff Goldblum, and Tom Hiddleston co-star.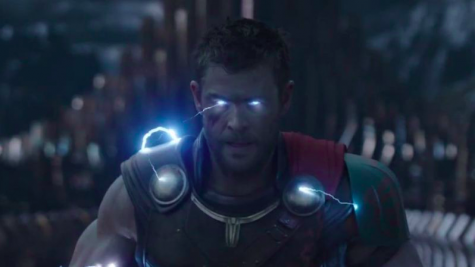 The reason for this newfound success was undoubtedly the influx of humor and fun. This film completely revamped my view of the character Thor. Hemsworth brought a hilarious performance that audiences desperately needed for this franchise to be successful. His combination of self-confidence with a hint of low self-esteem and a general wit created a character who was fun to watch and root for. As a whole, each character brought a fantastic performance that fit the tone of the film. Some of the standout characters included Tessa Thompson as Valkyrie, Jeff Goldblum as The Grandmaster, Tom Hiddleston as Loki, and a surprisingly hilarious performance from the director, Taika Waititi, as Korg (which, for me, completely stole the show). Overall, these actors combined to craft an exciting and whimsical mood that made the film an incredibly enjoyable ride. Even the main villain, Hela, had a few instances of wit and panache that is not common among superhero villains.
With every Marvel superhero film, we have come to expect an overload of CGI. This film may have suffered from this at some points, but it was in no way overwhelming. Frankly, some of the visuals in this film were pretty stunning. The influx of vibrant color and exotic landscapes into this universe really brought it to life and added to the excitement. Cinematographer Javier Aguirresarobe (Blue Jasmine, The Road), in collaboration with Waititi  and production designer Dan Hennah, brought a new look to the Thor universe reminiscent of The Guardians of the Galaxy franchise. In addition, composer Mark Mothersbaugh created classic science-fiction retro-synth driven score that couples beautifully with the psychedelic atmosphere.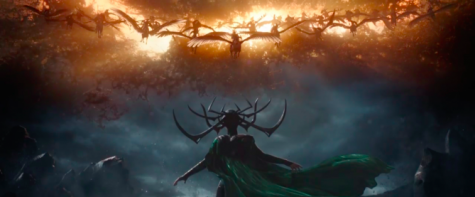 Another correct decision that was made in the production of this film was a completely new story-line. Due to the relative lack of success of previous Thor films, Marvel and Waititi decided to bring in a new and exciting plotline without too much thought for continuity. The result was an exciting story that brought two veterans of the Marvel universe back into the mix with the Hulk and Loki, as well as bringing in new characters like Valkyrie and Korg. This mixture of characters the audience recognizes and new characters complying with the jubilant tone allows for Thor to become one of the funniest characters of the film. The blend also creates an environment for hilarious banter between characters. This made the twists and turns that the group finds themselves in even more enjoyable.
A major facet of any superhero film are the fight scenes and action set pieces. In this regard, Thor: Ragnarok knocked it out of the park. The fights between Thor and Hulk were thoroughly comical, action scenes involving Valkyrie and Thor were exciting, and fights with Hela were riveting. Hela's elegant stag horns and infinite supply of sheathed blades created an interesting dynamic against a hammer-less Thor.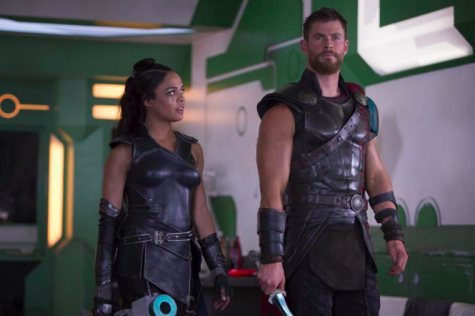 As superhero movies go, Thor: Ragnarok was sensational in every sense of the word. In its peaks, it was superb, and its few disappointments aren't calamitous. The complete shift in tone brought a thoroughly enjoyable theater-going event that should be experienced by everyone. If I had to give it a grade, I would give it a solid A.
Images from Marvel Studios.
About the Contributor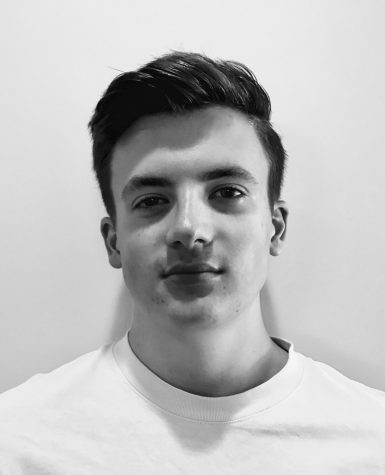 PJ Knapke, Columnist
PJ Knapke is a senior at Glenbard West and a Columnist this year for the newspaper. His focus on is on film-related content, particularly reviews. He is...