Cross Country: Both Boys and Girls Teams Take on State
On Saturday, November 4th, 2017, Glenbard West's very own Boys and Girls Cross Country teams headed down to Peoria, Illinois to compete at Detweiller Park for the IHSA (Illinois High School Association) 3A Cross Country Meet. The various divisions of schools and meets were held throughout the afternoon at 1 p.m. and 2 p.m. On the foggy but mild day, the stage was set for two unforgettable races.
First, the Girls' race took off at 1 p.m. Previously, the Girls' team finished Sectionals at the 3A Lake Park Sectionals with a second place finish, right behind Wheaton Warrenville South, while the Boys took home the first place at Sectionals for the first time since 1977.
About 200 of Illinois' fastest made their way down the opening stretch. Katelynne Hart, sophomore, took the race out in a 5:19.7 first mile, with teammates Lindsey Payne, senior, (5:28.3) and Katie Hohe, junior, (5:30.2) following close behind. Alongside them, Abby Hoffman, senior, (5:44.6) and Chloe Connolly, junior, (5:44.7) finished off the first mile for Glenbard West's top five. Onward, Hart kept her lead, going 10:53.3 in the first two miles, with Payne moving up to 5th, in 11:00 even, and Hohe clocking in at 11:14.9.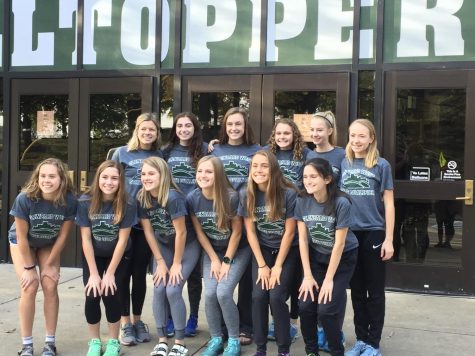 Hart finished the race, coming in 1st for the second consecutive year in a row at 16:21.1 – the first two-time State Champion in GBW history. Payne came 5th in 16:37.8, Hohe 16th in 17:04.1, Hoffman 122nd in 18:21.2, and Connolly in 18:26.6, 131st, rounding out the top 5 for Glenbard. Runners 6 and 7, Claire Kenwood, senior, and Lauren Pappas, junior, finished 146th (18:33.21) and 192nd (19:14.4) respectively, earning the team a 6th place finish. Three All-State Runners and a 6th place team finish for the Girls' team. Congrats!
On the Boys' side at 2 p.m., the gun went off.  Rory Cavan, junior, and Stephen Moody, junior, along with Will O'Brien, junior, Cameron Benes, senior, Ian Repking, junior, Teddy Borkowski, senior, and Luke Malek, senior, repped Glenbard West through the first mile. Into the second mile, Moody clocked a 9:43.3 in 13th place, Cavan following close behind in 9:44.6 for 18th. Benes came in at 74th, O'Brien at 77th,  and Repking at 110th.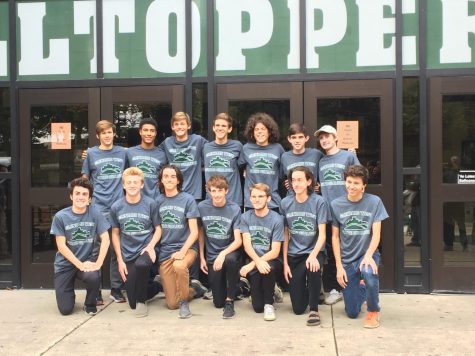 Cavan earned 14th place (garnering him All-State honors) and a 14:41.7 finish. Fellow All-State competitor and teammate Moody finished 18th with a 14:43.0. Benes received a 15:10.2 in 58th place, O'Brien came in 96th with 15:26.5, and Repking finished in 115th with a 15:32.2. Additionally, Borkowski concluded the race in 117th and Malek came in 138th. The boys achieved a 7th Place finish and left the State Meet with two All-State medalists.
The Girls' team went into the race with a #7 ranking and the Boys' team went with a #14 ranking.
All in all, it was a great weekend for Cross Country and the Hilltoppers to rep the green, white, and black at Detweiller Park for the 3A State Cross Country Meet.
Photos courtesy of Robert Hohe.
About the Contributor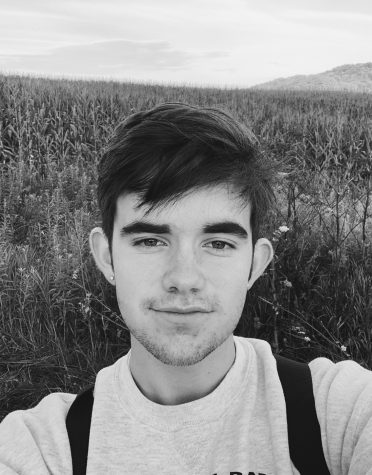 William Hohe, Co-Editor-In-Chief
William is currently a senior and is thrilled to be apart of the Glen Bard Editorial Board for his fourth year as the Co-Editor-In-Chief. Besides writing...