Listeria Outbreak Affects Consumers Across the Nation
Listeria is a bacteria that leads to food borne illnesses, infecting both humans as well as animals. Whole Foods Market, Meijer, and many local chains were forced to recall fruits and vegetables from their customers due to a listeria outbreak, according to USA Today.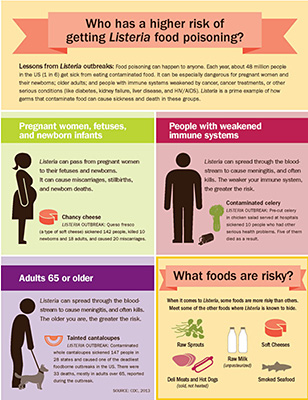 One of the main nationwide distributors of bagged vegetables, Mann Packing Co., Inc., issued a statement that called attention to a recent test in Canada.  
According to USA Today, the test determined that Mann's bagged veggies contained unhealthy levels of listeria, warning consumers to immediately discard any of this company's products.
Although there have not been any cases of illnesses related to Mann's release of listeria within bagged vegetables, the consumer market expressed significant concerns, according to the Miami Herald. The FDA's warning that listeria leads to "sometimes fatal infections in young children, frail or elderly people, and others with weakened immune systems" have created a flurry of disapproval, FDA.gov says. One shopper described her reaction to the recent recalls by stating flatly that she felt "worried" and "overwhelmed."

The fallout produced by this listeria outbreak has resulted in thousands of products being called back by large grocery stores. Whole Foods is expected to reduce their future orders from Mann's until they become more trustworthy and dependable, according to the Washington Post. According to USA Today, this listeria scare is expected to cost Mann's hundreds of thousands of dollars and create a huge net loss in profits.