The Art of Henna from its Ancient Origins to Now
Many people know of henna as a form of body art similar to a temporary tattoo, but few know the origin of the art and tradition surrounding it.
Henna has been around for centuries as both a creative outlet and a traditional form of art used for special occasions such as birthdays, weddings, and various holidays. Specifically, the art form has been practiced for centuries throughout India, Pakistan, the Middle East, and Africa.
With each culture comes a different artistic technique. According to PBS's Independent Lens, henna – or mehndi, in India – features floral and thin patterns, while in the Middle East, hinna showcases large and exuberant floral patterns. In Africa the art is more vivid and geometric.
According to Carine Fabius, author of Mehndi: The Art of Henna Body Painting, henna was primarily used as a method of cooling off in the hot desert climate. Gradually, the use shifted to encompass an artistic element.
Only more recently (since the 90s) has the art been popularized in the West, brought into mainstream culture by celebrities and artists such as Madonna and Gwen Stefani.
The reddish-brown paste originates from a plant known as the henna plant and is applied to the skin in swirling, intricate designs. While it is commonly seen on the hands and feet, it can also be applied to nails, hair, or used for medicinal purposes as an herb to treat small stomach pains and headaches.
Once applied, a one-hour dry period is recommended before washing it off. The longer it is left on, the darker the stain at the end. The end design usually can last one to two weeks before fading.
Although the art appears to be beautiful and effortless, it is considered by many to be difficult to master and generally hard to apply without some help from an expert.
In speaking with a former Glenbard West student and self-taught henna artist Zainab Naveed, she states, "It took me almost 6 to 7 years to be good, and I am still practicing." She further explains, "I started my business four years ago when I thought this could be one of the ways I could save money for college."
Coming up with new ideas for designs and patterns is sometimes a challenging process as well. "I usually get inspired by henna designs done by experts. I try those and go with the flow," says Zainab.
Usually one can find salons and local shops that will do it for a small payment, but even more recently henna has become a highly sought-after artistry with various people advertising their craft across social media and promoting their business through platforms such as Instagram and Twitter. Zainab herself describes using this marketing tool to reach out to potential clients.
"In the beginning I gave a lot of discounts and packages, and that is how people found out about my work," says Zainab.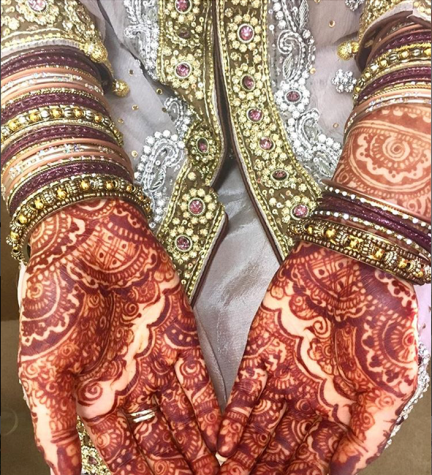 Although the art has become common and admired by people everywhere, Wareesha Syed, a sophomore at Glenbard West and fellow henna artist, finds that "usually people get it done for weddings and religious holidays."
Simply as a spectator to the design, it's easy to admire the final product, but as an actual artist, Wareesha says the best part is "finishing it and watching how it turns out."
One tip that Zainab says is extremely important is "to have a really good henna paste." She advises that some specific henna pastes come out really light when dry and that the best paste will leave the darkest stain.
While the process of learning henna is difficult, there is one fact for certain: the art as a whole can be appreciated by all.
About the Contributor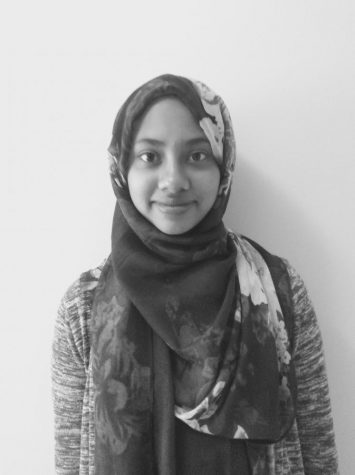 Aliyah Mohiuddin, Features Editor
Aliyah Mohiuddin is currently an editor and columnist for The Glen Bard. Her current column is called "Hidden Stars at West," featuring different students...