10 Most Anticipated Films of 2018
PJ Knapke, Contributing Reporter
March 8, 2018
With 2017 now behind us, it is time to look upon the coming year for the most anticipated releases of 2018. There were quite a few promising films that didn't quite make the cut, including A Wrinkle in Time, Ready Player One, Incredibles 2, Ocean's 8, Ant-Man and the Wasp, Venom, First Man, Fantastic Beasts: The Crimes of Grindelwald, and Aquaman. From enormous blockbusters to promising smaller films to unique animation, here are my ten most anticipated films of 2018, in order of release date.
Black Panther
Release Date: February 15th
The newest of the Marvel Cinematic Universe, Black Panther is looking to be a smashing success across the board. With conservative projections putting its opening weekend at $120+ million, the February 16th release is going to be a huge night for the Marvel fandom and the black community as a whole. This is the first time in the MCU in which the main character will be a black superhero, and its slot right in the middle of Black History Month will make this film a true cultural event. The trailers and teasers that have released so far for Black Panther have garnered dozens of millions of views across social media, making it one of the most hyped films in recent years. With Creed director Ryan Coogler at the helm, Mudbound DP Rachel Morrison behind the camera, and Chadwick Boseman starring as T'Challa (and a host of other stars supporting, including Forest Whitaker, Michael B. Jordan, Andy Serkis, Angela Bassett, Lupita Nyong'o, Daniel Kaluuya, and many more supporting), this film is going to be a surefire success financially and is looking to be a wholly unique take on a comic book film as well.
Annihilation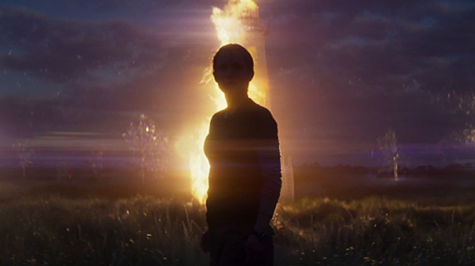 Release Date: February 23rd
Three years ago, a relatively small independent sci-fi film called Ex Machina came out and swept critics off their feet. The man behind the hit, Alex Garland, was an established screenwriter for over a decade preceding his directorial debut. Back in the director's chair for the second time, Garland is bringing another sci-fi film, with a seemingly more action-horror vibe to it this time around. This film is Annihilation, starring Natalie Portman, who leads a predominantly female-oriented cast boasting the likes of Jennifer Jason Leigh and Tessa Thompson in support. The trailer has an eclectic mix of vibrantly hued tableaus and dark, gritty horror elements that look incredibly promising from what we have seen so far.
Isle of Dogs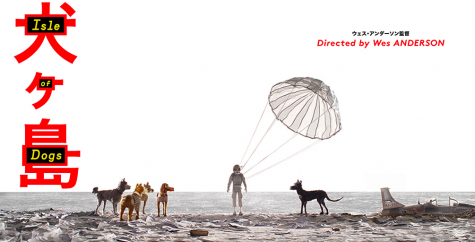 Release Date: March 23rd
Wes Anderson's quirky style overflowing with symmetry and pastels has made him an almost mainstream household name in the world of film. Most aptly portrayed in The Grand Budapest Hotel, Anderson's extremely precise eye for detail and clever wit has brought widespread acclaim for two decades now. One of the most interesting features in his filmography is Fantastic Mr. Fox, an entirely unique take on stop motion animation. Anderson returns to that field again with Isle of Dogs, and the trailer shows that his unique touch coming to life once again. The voice cast abundant with established stars: Bryan Cranston, Edward Norton, Bill Murray, Jeff Goldblum, Greta Gerwig, Frances McDormand, and many, many more fill out the ranks. Anderson's knack of creating an incredibly fun and joyous atmosphere in a deeply artistic piece of cinema is an inimitable quality of his, and one I can't wait to see on screen again.
You Were Never Really Here
Release Date: April 6th
This enticing little thriller by Lynne Ramsay racked up quite the buzz last year following an unfinished version of the film screening at Cannes, picking up two awards including Best Screenplay for Lynne Ramsay and Best Actor for Joaquin Phoenix. Now, with the finished version of the film releasing in April, it is only fair to assume that this excellence will continue. Lynne Ramsay's past projects, particularly We Need to Talk About Kevin, have shown her incredible ability with symbolism and darkness, something we will likely see continue in this new hitman thriller. Of course, the addition of Joaquin Phoenix is always a plus, as he is consistently fantastic and one of the greatest actors of all time. If it is able to pull off the tagline "Taxi Driver meets Drive" as stated in the trailer, than You Were Never Really Here might just turn out to be an all-time great.
Avengers: Infinity War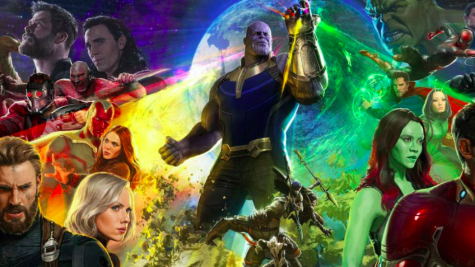 Release Date: May 4th
Without question, Avengers: Infinity War is the most anticipated film 2018, not to mention in history. The past ten years of MCU films have been leading up to this, and it seems as if almost every single Marvel superhero will somehow be squeezed into the film. If you go to the film's wikipedia page, there are a staggering THIRTY-ONE different stars of the film, which doesn't include a litany minor characters that will also populate the film's predicted over two and a half hour runtime. Think about it. This movie is going to have all of the Guardians of the Galaxy, all of the Avengers new and old, Doctor Strange, Ant-Man (and maybe the Wasp), Black Panther (and a lot of the characters from his coming film), Loki, Winter Soldier, Thanos, and many, many more. That is simply insane. The first trailer alone has over 125 million views, and will give any diehard superhero movie fan goosebumps. It looks like Marvel will finally cure their own curse with villain characters, as Thanos looks to be the all-powerful character that pushes the heroes to their will more than any other before. I have no doubts that this film will gross over $2 billion worldwide, and it has a good chance of overtaking Avatar as the highest grossing worldwide film of all time. And it's only 3 months away.
Don't Worry, He Won't Get Far on Foot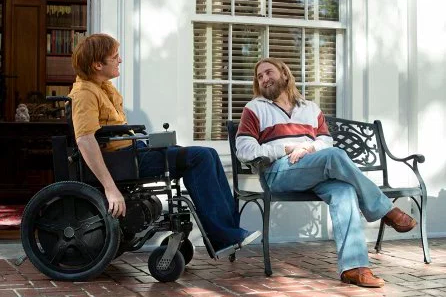 Release Date: May 11th
Another Joaquin Phoenix-led film, Don't Worry, He Won't Get Far on Foot is a biopic about John Callahan, a famous cartoonist who picked up drawing after being nearly killed in a car accident and reluctantly entering rehab. The main reason for the excitement around this film is the variety of great names attached to the project. The Phoenix-led cast includes various celebrated actors such as Rooney Mara, Jonah Hill, and Jack Black, and is directed by Good Will Hunting and Elephant director Gus Van Sant. The trailer makes it out to be a dark comedy that really gets to the depths of humanity, which, if successful, would be a fresh take on the biopic genre as a whole.
Deadpool 2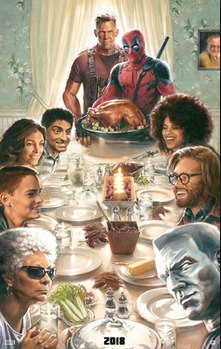 Release Date: May 18th
With Deadpool and Logan, Fox has recently been able to create entirely unique superhero films in a genre that is quickly developing its tropes. Back for another round is Ryan Reynolds as Deadpool, with his sarcastic, charismatic, and downright hilarious quips in the previous film even garnering the actor some award season buzz. The same writers and producers are back to helm the film, with new director David Leitch taking Tim Miller's spot in the director's chair. Leitch brings a true understanding of action, with his prolific career in stunt coordination as well as recent action hits John Wick and Atomic Blonde. The cast also adds Josh Brolin as Cable to the mix, a time-travelling cybernetic mutant soldier who will act as the antithesis to Deadpool, along with a few other lesser-known characters. The marketing campaign for this film is as creative and uproarious as ever, and overall the film looks to be another hit for Fox.
Solo: A Star Wars Story
Release Date: May 25th
This is a bit of a troubled inclusion, despite the illustrious Star Wars name. Fans weren't exactly clamoring for a young Han Solo story upon the announcement of the film in July of 2015. The project originally began with the directing tag-team of Christopher Miller and Phil Lord (of The Lego Movie and 21 Jump Street fame) tied to production, however as shooting began reports started coming out that a myriad of difficulties were occurring on set. Eventually the pair were fired from the project in June of 2017 for "creative differences." This only sent the already mediocre excitement levels of the fans even lower, as the film seemed doomed despite its outstanding cast, featuring the likes of Alden Ehrenreich, Woody Harrelson, Donald Glover, and Emilia Clarke. Established director Ron Howard took over the duties of completing the film, and began to reshoot a significant amount of the film. This settled the nerves a bit for many Star Wars fans dubious of the project, as Howard is an established director with a litany of hits in his filmography. However, now that the first teaser and trailer have been released, there is no reason for any Star Wars fan not to be excited. The visuals look incredible, Ehrenreich looks great as Han Solo, Glover looks amazing as Lando Calrissian, and much more. As a whole, everything seems to be looking up now for this film, and Star Wars looks to add another huge hit to its belt in May.
Sicario 2: Soldado
Release Date: June 29th
It was a bit surprising to hear that Denis Villeneuve's 2015 masterpiece Sicario would be getting a sequel. It was a little unnerving to then hear that Villeneuve would not be returning to direct, and Roger Deakins would not be returning as cinematographer. Despite these initial hesitations, the trailer makes the film out to be a continuation of everything that made Sicario so good. For those who are unfamiliar, the films revolve around the American government waging war with drug cartels south of the border by any means necessary. The masterful Taylor Sheridan returns to write the screenplay, Josh Brolin and Benicio del Toro return to reprise their roles, and Italian director Stefano Sollima steps in to attempt to bring the magic of the first back to the screen. Overall, the sequel looks to be nearly as thrilling, tense, and thought-provoking as the first.
Spider-Man: Into the Spider-Verse
Release Date: December 14th
Everyone loves Spider-Man, especially following the 2017 hit that was Spider-Man: Homecoming. This one, however, is not in the same universe as the Marvel success. Spider-Man: Into the Spider-Verse is not about Peter Parker (although he will appear in the film). It is instead about Miles Morales, the lesser-known Afro-Latino successor of Parker as Spider-Man. If you have seen the trailer for this film, than you will know why people are incredibly excited to see this film in December. The animation is simply incredibly, bringing a comic book style to an Akira-esque metropolis abundant with neon colors. Sony has also already cast a few stars to do voices for the film, as Shameik Moore, Liev Schreiber, and Mahershala Ali have all signed up for the project. This film is looking to be an incredible rebound for Sony Animation as they recover from the tragedy that was The Emoji Movie.