Saying farewell to Mr. Fornaciari
After his thirty-third year of teaching and his nineteenth year as a faculty member at Glenbard West High School, Mr. James Fornaciari – World History and AP European History teacher – will retire this spring.
Mr. Fornaciari graduated from college in 1985 and began teaching at Normal Community High School immediately afterwards. Three years later, he moved to Naperville to teach at a junior high school; in 1999 – 11 years later – Mr. Fornaciari came to West to be our high school's head baseball coach.
"If I was going to leave [the Naperville school to be a high school's head baseball coach], it had to be to go to a community that really valued academics," Mr. Fornaciari said. Luckily for Glenbard West, that community was us.
Mr. Fornaciari successfully rebuilt West's baseball program from 1999 to 2006; he also pioneered West's AP European History curriculum, beginning the program in 2007, something he "was very happy to build."
Upon his retirement, Mr. Fornaciari plans to keep working, though, he does not currently have a defined plan as to what his next career will be. He does know, however, that he wants to challenge himself.
"You need new challenges [in life]," he advised. "[Don't] let anything become stale."
Mr. Fornaciari also had advice for current students: "[Try] and find something every day where you're going to get a little bit better." The goal, he maintains, is "continuous improvement" – as all students "have great potential."
Glenbard West students are extremely special to Mr. Fornaciari – he names them as what  he will miss most about teaching both in general and at West. "Kids, no doubt about it.  The energy that our kids bring," he stated.  He will also miss "relationships with…parents," especially "these families where…you've had a son and a daughter and you really get to know that mom and dad well."
His special relationships with his students and their families led to Mr. Fornaciari's invitation to two separate weddings of two former students – and these experiences of seeing his former pupils as mature adults led him to reflect on his primary goal as a teacher and a coach.
"[B]ecause of the challenges you gave [students], and because of the hard work and the critical thinking skills, the teamwork that goes on and going through the hard times, [students are] just going to be [better adults]…They're going to forget about Philip the Second, they're going to forget about Queen Elizabeth, but they can work through [challenges] because you've taught them how to work hard," Mr. Fornaciari said. "That's what I'm most proud of…[and that's] one of the things that teachers and coaches want to do."
While Glenbard West congratulates Mr. Fornaciari on his retirement and wishes him the best of luck, he will most definitely be missed!
About the Contributor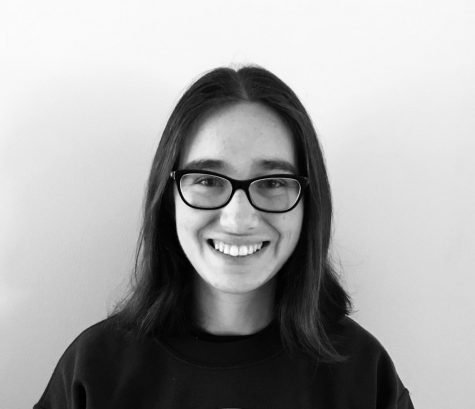 Ellie Ostroff, Editor-in-Chief
Ellie is The Glen Bard's Editor-in-Chief and a senior at Glenbard West. This year is her third on the Editorial Board. She plays field hockey and chess,...