Find your passion for teaching: West celebrates Mrs. Bertane
As the school year comes to a close and we get ready to say goodbye to the class of 2018, we also must commemorate the wonderful teacher and faculty retirees. After thirty three wonderful years, social studies teacher Mrs. Bertane will be saying farewell to the Castle on the Hill.
After graduating from Loyola University, Mrs. Bertane soon found a job as a dedicated member of the Glenbard West Socials Studies team. Ever since, she has developed a bond with the school and fellow teachers.
She states, "I will really miss my colleagues and the camaraderie and the intellectual stimulation I get every day with my department."
Along with her special connection with coworkers, she reflects on the unique atmosphere of the school. "There really is a culture of respect.  The students, I think, overall really know they are at a remarkable school, at a remarkable setting so there is a tremendous sense of pride from being at Glenbard West," Mrs. Bertane says.
Above all, however, Mrs. Bertane reflects on her favorite and most important part of her time here at West, her dedication to her students and love for teaching, saying, "It's really just fun in the classroom. I have fun with the kids. I enjoy them and I think I really will miss being in the classroom with the students."
As one final piece of advice, she inspires young teachers to "enjoy [teaching], have respect for your students, and have a passion for what you teach and everything else falls into place."
Glenbard West thanks you so much for your wonderful impact on the school, Mrs. Bertane.  You will be missed by the entirety of the school.
About the Contributor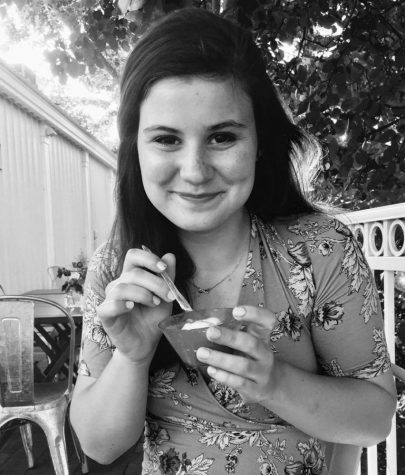 Molly Molloy, Columnist
Molly has been writing for the newspaper for her whole time at West and Is now a columnist for the Glenbard! She enjoys writing about the history of the...