First Thoughts on High School: Welcoming the Class of 2022
Hear some of the thoughts, feelings, and future involvements of Glenbard West's newest students!
With every new school year, Glenbard West bids farewell to former seniors and welcomes a new freshmen class. This year, the Class of 2022 will be ushered into "the Castle on the Hill," become accustomed to what life is like at Glenbard West, and endure many "firsts," from dances to football games, classes and more!
As a bit of an introduction both to this new environment and lifestyle, I asked a number of freshmen students about their class schedules, possible involvements, and emotions toward starting high school.
When asked about their feelings toward their "big first day" and starting high school, Mary Bischoff explained that she is "kind of nervous because it's so big" while Dani Purvis is "super excited for the year to start and to meet people." Devon Kelleher also stated she "cannot wait to have more freedom and be friends with kids of different ages." Finally, Maggie McFarland added she was also a tad tense about the start of school, especially "for harder classes and grades."
Switching to extracurriculars, this group of freshmen has a diverse scheme of involvement. From Dance Team to Cross Country to Tennis, these freshmen are ready to get quite involved in the sports here at West. Maggie is planning on joining lots of clubs, such as Spanish Club and Young Life, while Devon is excited to join Theatre. Additionally, Dani and Mary are excited to join Young Life too, while Patrick is planning on joining Interact Club, Ecology Club, and Student Council.
On the academic side, many of these freshmen are thrilled to be enrolled in higher-level honors classes. Spanish, English, Geometry, and even Choir are among the favorite and most-talked-about classes of many of these students. The summer bridge courses have also come in handy for these students. In particular, Maggie is "looking forward to English 1H because my teacher (Ms. Hollander) was my bridge teacher."
Finally, school activities are amid the highly acclaimed events within this group of incoming students. Both Maggie and Mary are looking forward to football games, while Devon is interested in the shows for Theatre. In addition, Dani is psyched for Pep-Rallies.
Overall, these freshmen seem stoked to take their first steps into Glenbard West and appear prepared to get involved and situated into being a true Hilltopper. Good luck to all these freshmen and the entire Class of 2022 on their first year here at Glenbard West!
About the Contributor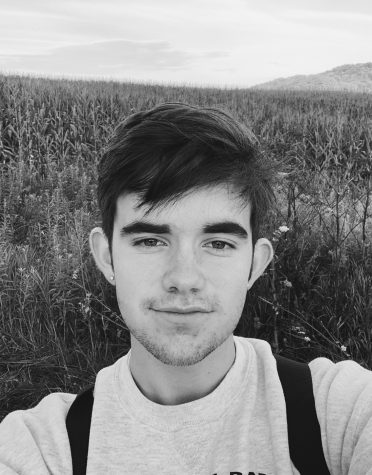 William Hohe, Co-Editor-In-Chief
William is currently a senior and is thrilled to be apart of the Glen Bard Editorial Board for his fourth year as the Co-Editor-In-Chief. Besides writing...