Glenbard West Homecoming Celebrations: Bringing the Community Together
Much more than just a dance, a game, and a parade: Homecoming is a time where Glenbard West's past meets its present for a day full of celebrations and community. Saturday, September 22nd, will be a day packed with activities which will celebrate both alumni and current students.
Full of school spirit and student participation, Homecoming is an honored tradition at West. As Glenbard West Principal, Dr. Monaghan, gears up for his 24th year of Homecoming at West, he remembers the years past and how celebrations have evolved over the years. Dr. Monaghan noted that, "The student body celebrations have a very inclusive element," and "the contributions that the seniors make to the Homecoming celebrations have really improved over the years."
This year, the day of events will be livened up with the dedication of the newly restored victory bell and the first year of celebrating the "Distinguished Alumni" of Glenbard West. The bell has been a restoration project funded by Glenbard West Alumni, many of whom still live in Glen Ellyn. The Distinguished Alumni Award was created to honor those alum who have exemplified Glenbard West's motto throughout their careers. These events will take place after the parade.
The Homecoming events celebrate both current students and past, making it an event for the entire community. Glenbard West Varsity football coach, Chad Hetlet, says that his favorite part of Homecoming is "when you see an elderly couple walking through, reminiscing about when they went to school here." Tours of the building are also available to alumni who wish to see how the building has changed since their graduation; these tours will be led by student members of the National Honors Society.
Homecoming is one of the biggest school events of the year; students and teachers alike are looking forward to the festivities. Sophia Alles, student and athlete at Glenbard West, is especially excited for the date. "It's a fun time to be with your friends and hang out with people you don't always get to see," Alles states. Homecoming brings students together in a fun environment where everyone is included and welcomed.
As the big football game approaches, the community looks forward to yet another win. This year, Downers Grove will be facing the Hitters. Fortunately, the team has yet to lose to this school. However, this does not stop the players from working just as hard as they do for any other game. Chad Hetlet, Head Varsity football coach, praises his players, "we're getting better each day." Refraining from distraction is a major contender to the team's improvement. Coach Hetlet admits, "everyone wants a win on Homecoming" which "means more focus" for the team.
Glen Ellyn Police Officer Miko also has a lot on his plate for the Homecoming dance. There are many precautions that must be taken for such a large event. "Homecoming is kind of like any other dance, except there's a lot of more people, […] so we'll have extra security […] and more officers patrolling around," he states. Glenbard West offers many events leading up to Homecoming in an effort to promote fun while keeping kids out of trouble. Officer Miko states "My favorite part about Homecoming is probably the dance, […] the students are all dressed up, they have a lot of fun."
The Homecoming dance will take place from 8:00 pm to 11:00 p.m. Saturday night. Glenbard West seniors, Katie Short and Clara Haeffner, are the main coordinators for all dance decorations. The decorating will take place after the bonfire on Friday night; Short states, "I've gone every year and it's been super fun."
The theme for the event was originally going to be Rock 'N' Roll in the 50s, however, due to miscommunication between the planning committee and decorations committee, the theme has more of a modern rock 'n' roll feel.
The annual parade will take place from 10 a.m. to 11 a.m. starting in downtown Glen Ellyn and ending at Glenbard West. Bela Palicki, member of Glenbard West's dance team, has a full Homecoming schedule going from the pep rally, to the parade, the game, and finally the dance. "The day of Homecoming is really busy, I don't sleep," she says. The dance team will be one of many sports and clubs which make up the parade.
Get your dresses and suits ready because this Homecoming will be a day to remember. Our advice to prepare for a day full of fun is best said by Principal Monaghan: "Water up!"
About the Contributor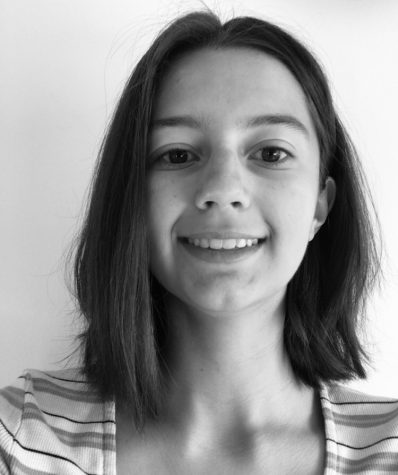 Michelle Bishka, Co-Editor-in-Chief
Michelle is the Co-Editor-in-Chief of the Glen Bard. She is currently a senior and is excited to be part of the Glen Bard staff. Her passions include reading,...