'Guys and Dolls' brings back 'old' Broadway to West's stage
As a new school year begins, Glenbard West is booked with exciting events for the student body to be a part of and come out to see. For Theatre, this is no exception; this fall, they will create and perform a classic Broadway musical that's full of action and anticipation: Guys and Dolls!
Guys and Dolls centers around two New York gamblers and two confident female dancers. Set in Depression-era Times Square, the musical shares the overlapping stories of Nathan Detroit and Sky Masterson.
Nathan Detroit is a young, small-time gambler who runs a famous floating crap game and needs $1000 to rent a place to host his game in the city that never sleeps.
Nathan decides to bet against the highly-renowned gambler Sky Masterson, challenging him to have a dinner in Havana with a woman of Nathan's choice: moralist Sergeant Sarah Brown, who runs a missionary for sinners.
Sky Masterson accepts the challenge and the exhilarating story begins. Between Nathan and his girlfriend of 14 years Miss Adelaide, who wants nothing more from Nathan but for him to marry her; Sky and Sarah, the unthinkable couple who ventures down to Havana together; and the endless amount of possibilities in NYC, Guys and Dolls will have you on the edge of your seat.
In regards to the history of Guys and Dolls on Broadway, the musical debuted on November 24th, 1950 and put on 1,200 performances before it closed three years later.
This first production won five Tony Awards: 1951 Best Musical, 1951 Best Actor in a Musical, 1951 Best Featured Actress in a Musical, 1951 Best Choreography, and 1951 Best Director. Since then, there have been countless revivals of Guys of Dolls, and another coming to your own high school soon. Guys and Dolls will be performed at Glenbard West November 1st through 3rd.
I was fortunate enough to speak with some of the Glenbard West cast members who will be performing in Guys and Dolls this fall! I asked each individual three questions surrounding the musical as a whole, so without further ado, meet your cast Glenbard West!
1. What is your role in Guys and Dolls?
Brennan Dougherty, senior: Sky Masterson.
Lizzy Mowry, senior: Sarah Brown.
Katie Laird, senior: Miss Adelaide.
Robbie Matthew, junior: Nicely-Nicely Johnson.
Julia Norvid, senior: Martha.
Alex Frazer, senior: Joey Biltmore.
2. What makes Guys and Dolls unique from other musicals Glenbard West has put on in the past?
Brennan Dougherty: Guys and Dolls is unique because there are a lot of songs that people don't realize come from the show such as "Luck Be a Lady" and "Sit Down, You're Rocking the Boat." Also, another exciting thing about the musical this year is that we are going to have a live student orchestra again, something that we didn't get to have last year but have had in previous years. It always adds such exciting energy to the show to have live music!
Lizzy Mowry: Guys and Dolls is such a unique musical because each character is so complex. There are so many plots that weave in and out of each other that keep the audience engaged with each new development. It's also such a timeless story that anyone at any age can appreciate.
Katie Laird: Out of the all the musicals West has put on while I've been here, Guys and Dolls is the most classic show. It is a show with many exciting characters and focuses on more than one fun story at once, so it will always draw the audience in!
Robbie Matthew: I think what Guys and Dolls has going for itself is the nostalgia of old-Broadway and the simple love story that it puts forth. It's just a very enjoyable show for everyone, both actors and audience members alike.
Julia Norvid: Guys and Dolls is unique from the past couples musicals we've put on because it's more of a classic. It has more of a Broadway feel to it, and we also have the pit back again this year!
Alex Frazer: Guys and Dolls is different from the other musicals because of the many different faces that we have this year. With 42 actors casted, and even more people who work hard behind the scenes, this show combines talents from so many different people of all different grades and experiences so it is bound to be unique.
3. What are you most excited about for Guys and Dolls?
Brennan Dougherty:  I am most excited to see the set for this show! Without spoiling it too much, the tech crew has a lot of cool ideas on how to bring the city to life and really make the stage turn into Times Square in New York.
Lizzy Mowry: I am most excited to tell the show's story through a new perspective based on my own ideas and interpretations. I can't wait to create a new version of the show with my fellow cast mates.
Katie Laird: I am excited to discover new aspects of acting while playing a character very different than those I've played before, and very excited to become close with all the new and old faces that make up the company of Guys and Dolls!
Robbie Matthew: I'm most excited for the technical elements of the show. I think when people see it they're gonna be wowed.
Julia Norvid: I'm most excited growing close with the cast and doing all of the traditions one last time for my senior.
Alex Frazer: I'm excited about this musical because it marks the end of my theatre experience. High school theatre has been super fun these past years, which is why I'm thrilled to end it with a great show.
About the Contributor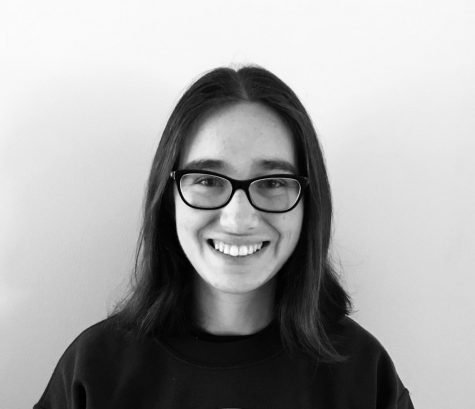 Ellie Ostroff, Editor-in-Chief
Ellie is The Glen Bard's Editor-in-Chief and a senior at Glenbard West. This year is her third on the Editorial Board. She plays field hockey and chess,...