Welcome the New Staff Members at Glenbard West
As you settled into the current school year, you may have noticed a few unfamiliar faces among the staff members here at West. We had the opportunity to interview each of those new staff members to find out a little more about them. Welcome to the new staff members of the new school year!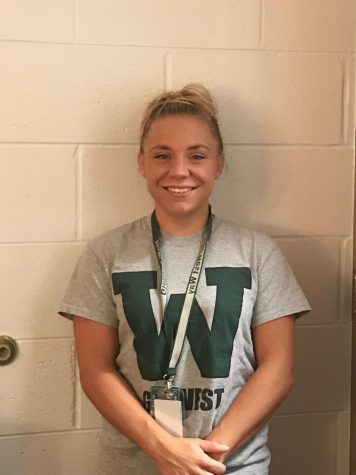 Dana Bonnecarre is a social work intern here at West. Before she came here, she worked at the Hinsdale South Transition Center as an aide who works with young adults with some form of a disability. When asked about her preference on either being a social work intern or an aide, Ms. Bonnecarre believes that since they are so vastly different that she enjoys both for what they bring to the table.
As a social work intern, she likes that she is "provided with more opportunities to meet with students on an individual basis to help make a more substantial emotional impact."
Ms. Bonnecarre went to Northern Illinois University for her undergraduate degree, majoring in psychology. She is currently getting her masters in social work at Aurora University. Although Ms. Bonnecarre was not initially set on becoming a social worker, she was always "people-oriented since [she] was a child." In high school, she took a psychology class and was inspired by her teacher to choose psychology as an undergraduate degree. As she got older she realized that social work would be a right fit for her, as she began to explore more career fields.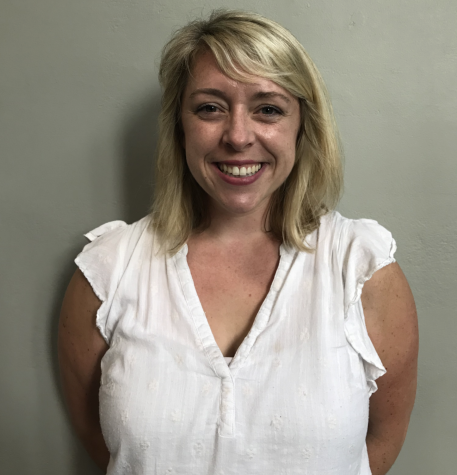 Jessica Romanelli is the new Spanish teacher here at West. She currently teaches Spanish 1 and Spanish 2. She has taught Spanish previously at a few different high schools. She earned her undergraduate degrees in Spanish and education from the University of Illinois at Urbana-Champaign. Afterward, she got her graduate degree in Instructional Technology from National Louis University.
Ms. Romanelli has always planned on teaching because she "loved school, loved her teachers, and had a great experience always" in school. She is fond of teaching Spanish because "she loves the culture, [as] it is so rich." In fact, if she could live anywhere in the world, she would live somewhere in South America.
Unsurprisingly, Spanish was her favorite subject in high school as it seemed to be easy for her due to her devotion to study for that class, yet interesting. Despite her love for Spanish, if she could only speak one language it would be "Polish because so many of [her] students speak [it]."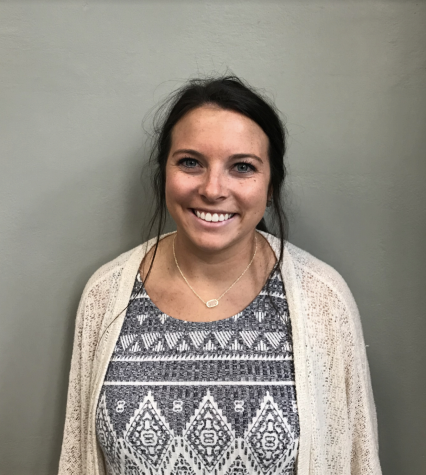 Carrie McCann is a first-year teacher and teaches Physical Education. She studied at Illinois State University and "always planned on being a teacher, […] and chose to go into Physical Education after high school" when she had to narrow down her major. Her favorite part about teaching P.E is "getting to teach a variety of kids and getting the class up and active."
Ms. McCann enjoys teaching the Volleyball and Badminton units because "Kids [often] enjoy those two [units], and they get really into the game and compete with each other, and [she]enjoys seeing [the competitive] side of the kids come out."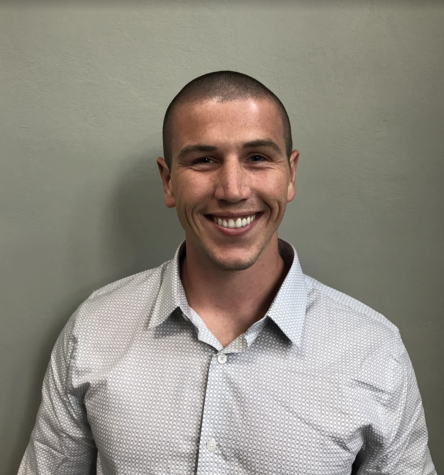 Jordan Poll is the new school psychologist. This marks his third year of being a school psychologist. He went to Illinois State University, completing his undergraduate degree in psychology. Afterward, he went to Eastern Illinois University, to get his masters and specialist degree in school psychology. His favorite class in high school was Intro to Teaching, as he was able to student-teach in an elementary school. He found it fun because he was "able to work with kids, and hang out with [them]." His inspiration to take the class was the idea that he "always wanted to work with kids," and that class confirmed his passion. However, with his psychology degree, he was not sure that he would end up working at a school, as psychology is such a broad field.  Fortunately, he had the opportunity to get a graduate degree in school psychology.
As a school psychologist, Mr. Poll covers many different things, from study skills to social habits. Another large part of his job is to work with students and their families to see if they need more support in school, or if they are having academic trouble.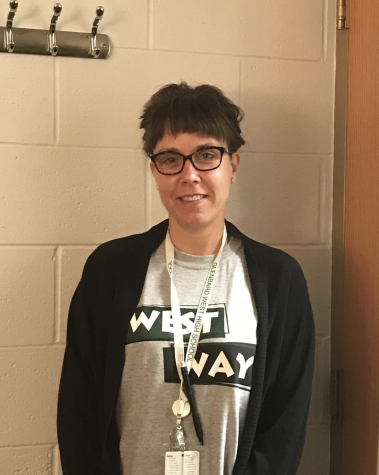 Jessica Datta is a social work intern here at West. Before she came here she worked as a foster care social worker. She also has worked at a mental health center as a home-based therapist and she also has done individual therapy. Ms. Datta went to the University of Toledo, majoring in social work, and now she is at Jane Addams, the University of Illinois at Chicago's social work graduate school.
Ms. Datta wanted to become a social worker, as soon as she asked for her counselor's advice. Playing on her strengths, her counselor suggested that she should become a social worker. However, she also got inspiration from her grandparents at a young age, as "they were very giving people," even though they were not social workers. Despite that she was not definite on becoming a social worker at that age, she knew she wanted to find a field that would help her expand on those traits. Ms. Datta's favorite subject in high-school was English, helping her with the analytical skills that come with being a social worker.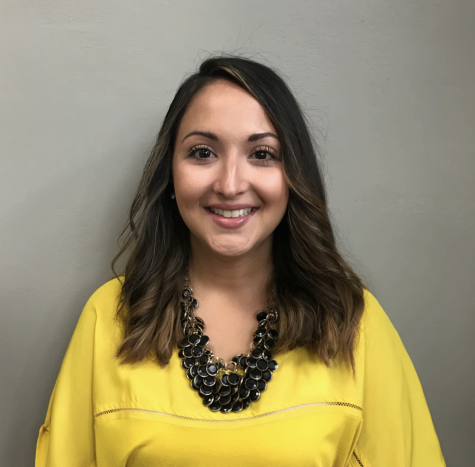 Lissette Ochoa is a new addition to our school's team of guidance counselors. Ms. Ochoa has been a guidance counselor for seven years and a general counselor for eight years. She previously worked in an urban community at Chicago Public Schools. When asked if she preferred the urban over the suburban community, she views them equally because "as long as [she] work[s] with kids, [she] is happy." She went to college at Northern Illinois University for her bachelor's degree in sociology and her masters in school counseling.
Ms. Ochoa originally wanted to become an elementary school teacher, but through student-teaching at an elementary school, she decided that it was not for her, and opted to become a guidance counselor after she shadowed one. Her favorite subject in high school was English because she "really liked reading and writing." She thought that her preferred subject was a good fit because her majors required a lot of those skills that she already enjoyed using.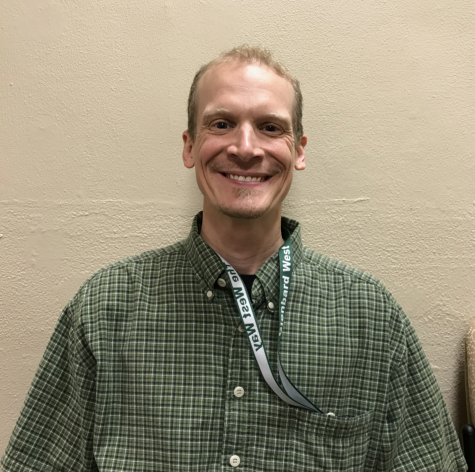 Timothy Schuett is the new physics and chemistry teacher at West. He has been teaching for a total of twelve years. He completed his undergraduate degree at the University of Dayton.
Mr. Schuett has always been a fan of science though he was not always aware of it. In high school, specifically, he was under the impression that he hated it. However, it took him some time to realize that he both loved teaching and science, specifically physics. His favorite part of teaching is "getting to know [his students], and getting them excited for the subject." When asked if he preferred teaching physics or chemistry better, he chose physics, as he feels more comfortable with it, and has a lot more fun with it. Though his favorite science formula varies, he had to go with a physics-related formula, settling with E=mc2 as his top choice.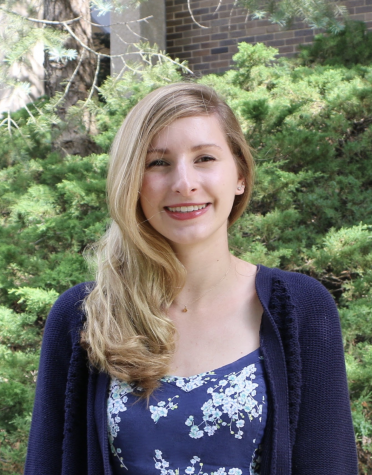 Laura Seimetz is the new psychology intern here at West. She is still a student, completing her graduate degree in school psychology at Northern Illinois University. However, she studied at the University of Illinois at Urbana-Champaign previously for her undergraduate degree.
When Ms. Seimetz was in high-school her favorite subject was English. While that did not directly carry over to her career path now or her particular interests, she "always knew [she] wanted to be a psychologist" because her grandfather was a psychologist, making her aware that it was a solid field to go into. Ms. Seimetz also chose to go into psychology because "[she] really likes working with people one-on-one, or in smaller groups." She encourages everyone to come to visit her or the other psychologist and social workers!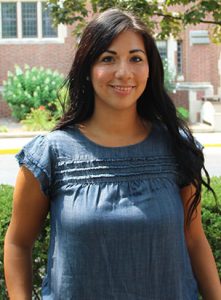 Alexandria Taylor is the newest of the three deans here at Glenbard West. Ms. Taylor, along with Ms. Scumaci and Mr. Williams, is in charge of "making sure the school is safe […], and making sure that the [school] policies are being adhered to both on campus and off."
Ms. Taylor used to work at Neuqua Valley High School, where she taught Spanish. She went to North Central College for her undergraduate degree, double majoring in organizational communication and Spanish. She then completed her master's degree in administration leadership at Benedictine University. As a student her favorite subject was English, and she had wanted to go into journalism; it was not until she took a required education course in college that she fell in love with teaching, ultimately making her decide to pursue a job in education.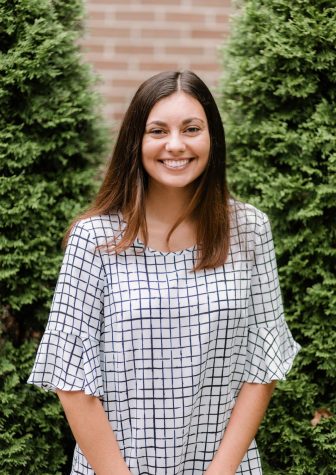 Filomena Troianiello is a first-year teacher. Last year, however, she was a student teacher at Glenbard North. Ms. Troianello is currently teaching consumer management and culinary. In consumer management, topics such as budgeting, investing, credit, banking, and insurance are covered. Her favorite unit to teach in consumer management is "investing, [because she] likes learning about how to make your money grow." Her favorite unit to teach in culinary is "fruits and veggies, because […] there are a lot of good ways to [cook them]."
Ms. Troianello went to college at Illinois State and majored in family and consumer sciences. She had always planned on teaching because she likes "helping kids learn, and establishing positive relationships […] with students." Her favorite subject in high-school was family and consumer science classes. She loved taking them, and now she is teaching them here at West.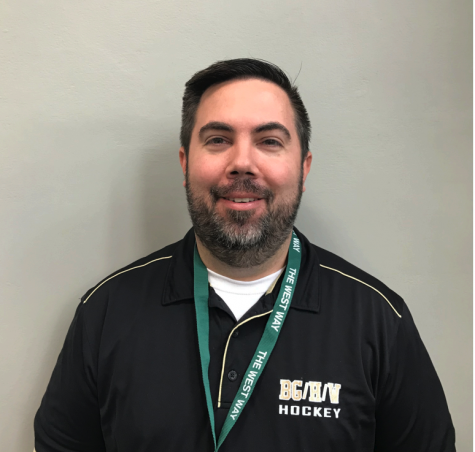 Christopher Waters is the new Special Education Department Chair. He has taught many subjects throughout his twelve years of teaching.
Mr. Waters went to the University of Illinois at Urbana-Champaign for an undergraduate degree in psychology, and a graduate degree in special education. He also got a masters degree from Benedictine in reading and literacy. He also got another masters degree in education leadership from Concordia University.
Mr. Waters had been involved with students with special needs by volunteering through his high school's sociology class. At that point, he "found out that he was good at [working with people] and that [he] enjoyed it," so he wanted to be involved with special education.
Mr. Waters loves being a special education teacher because he finds that his peers are so inspiring, and he loves celebrating all the different milestones with students. He specifically likes to teach world history because he finds that all students will be able to find a way to get interested in that topic.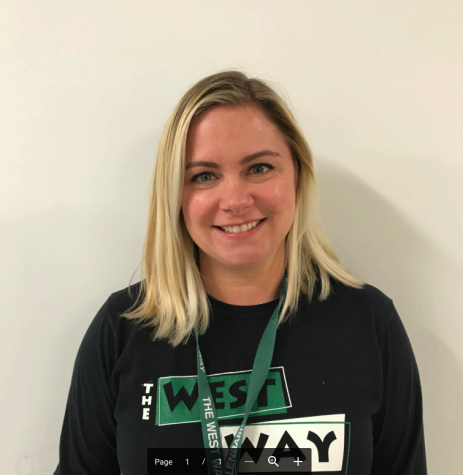 Danielle West is not necessarily a new teacher. She has taught at Glenbard West previously, for nine years. She is now back at West, teaching culinary. Ms. West went to Illinois State majoring in family consumer science education. She always knew that she wanted to be a teacher, but, in high school, she finally ended up determining which subjects she would teach. When she took family and consumer science education classes in high school, such as culinary or child development, she really enjoyed them. She thought if she was a consumer science teacher, "it would be a fun opportunity to get to work with high school students and little kids through the child development program."
Specifically, Ms. West loves teaching culinary because she enjoys seeing her students get excited when they "want to cook or when they master a skill." Her favorite unit in culinary is quick breads or when the students make pasta from scratch, as the motivation tends to be high in both units.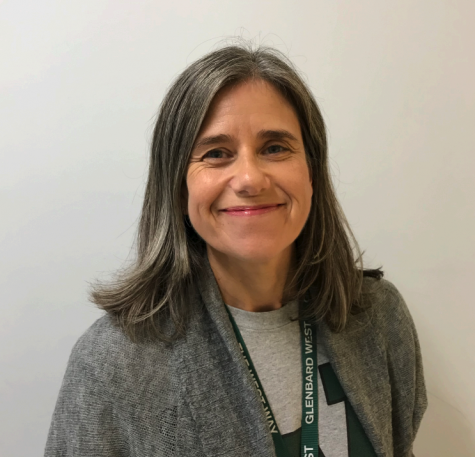 Raquel Wintermute is a new Spanish teacher, and this year she is teaching Spanish 3 classes. She previously taught Spanish at Chicago Public Schools for two years. However, before that, Ms. Wintermute was a geography teacher in England, where she grew up. She just moved to the United States a few years ago.
Ms. Wintermute went to college at Anglia Ruskin University in England, and "received a joint honors degree in Spanish and Geography." Ms. Wintermute loves teaching Spanish because of  "the interesting culture," and she enjoys sharing the rich Spanish culture with students who may not have had a chance to experience it before. Ms. Wintermute's favorite subject in school was French class, and while she hasn't retained much of the language, she enjoyed learning it, as it helped inspire her to teach a language now.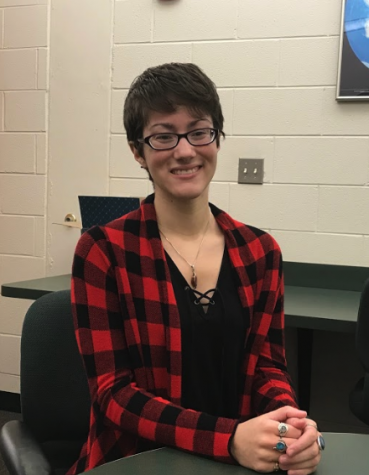 Sarah Zayas may seem familiar to some. This is because she taught at West last year, as she was a long-term substitute teacher for Ms. Curtis. Subbing for Ms. Curtis, she was teaching AP Psychology and regular psychology.
Ms. Zayas went to Elmhurst College to get a degree in history and secondary education. Starting in second grade, she always had her eye on teaching. However, in second grade, she wanted to teach elementary school-aged children. As she got older, the age range of students she wanted to teach aged as well. She was always interested in teaching because "the idea of helping future generations can make a great impact on society," and being able to teach high-school aged children will have the greatest effect.
Currently, Ms. Zayas is teaching World History Honors and AP Psychology. Based on the material taught, she leans toward psychology because students can "get a very personal look on [themselves] and the world around [them]." In high school, Ms. Zayas' favorite class was U.S History. In fact, her interesting history teachers and visits to historic sites helped pique her interest in history. In high school, she actually founded a history club. Her favorite period in history ranges from the 1920s to the 1940s.
About the Contributors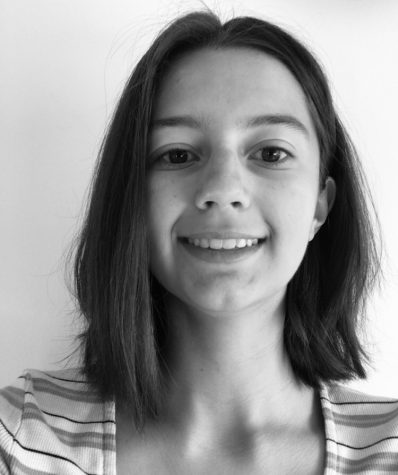 Michelle Bishka, Co-Editor-in-Chief
Michelle is the Co-Editor-in-Chief of the Glen Bard. She is currently a senior and is excited to be part of the Glen Bard staff. Her passions include reading,...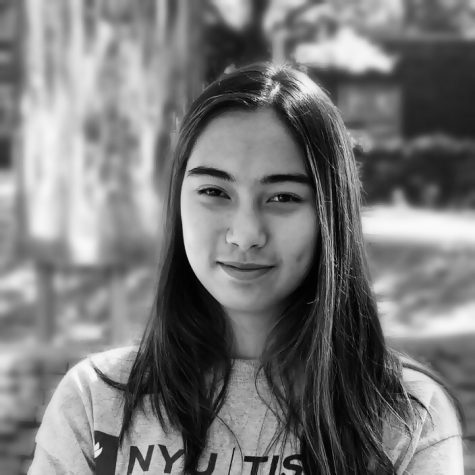 Genevieve Ick, Assistant Editor-In-Chief
Genevieve Ick is the Assistant Editor-In-Chief of the Glen Bard. She is a senior who enjoys reading and writing. She loves music and plays the viola in...