Glenbard West/East Swim Team Season Lookout
Football, tennis, cross country, field hockey: Glenbard West participates in an array of fall sports. One of the most overlooked of these sports is that of swimming. However, the conjoined Glenbard West/East Girls Swim Team is looking to have another defining and successful season this year. Coming off a sectional win last year, the Girls Team has high hopes as they begin the height of their swimming season.
I got to hear the opinions, perspectives, and thoughts of some of Glenbard West's very talented swimmers: sophomore Zoë Mical, senior Jane Denenberg, and freshman Molly Nelson.
When asked about their training and practices, all the girls explained that practices have been essential to getting the team equipped for meets ahead. Zoë Mical explained that "training and practices have been good. We are getting closer and closer to the end of our season so practice is pretty intense at the moment."
In regards to the team as a whole, Jane Denenberg explained that "the team looks really good this year. We've all been doing well in all our meets. We've won quite a few dual meets, invites, and we just look really good this year."
Additionally, with every new season comes new goals. Molly Nelson offered, "This year my goals are to improve my 500 time and to grow overall in all my strokes."
Zoë Mical stated,  "Our goals for this season were to have everyone all-around become close as a team and to also compete well in our upcoming meets. We want to try and win sectionals, and place well at JV state."
Finally, Jane Denenberg said, "This year's goals are to get top 10 in state as a team and win sectionals."
Of course, with goals, so too challenges and obstacles emerge. With converging club practices and limited pool time, the conjoined Glenbard team faces some struggles other sports teams do not have to worry about. "I think our hardest challenge this season," Zoë Mical elaborated, "will be to stay motivated. As we get closer to the end, we start to want to wind down, which we don't want to happen. As long as we work hard and keep having fun all should go well."
Despite the challenges that come with being a part of the swim team, there are great parts to it. "My favorite thing about swimming is the atmosphere and team is [fun and] I love the hard work it teaches you," Molly Nelson stated.
Jane Denenberg also conveyed, "My favorite thing about swimming is the people. They're so fun and so cool and I love getting to know them!"
To close, Zoë Mical similarly mentioned, "My favorite thing about swimming would have to be the people I have met. I have made so many lifelong friends through swimming, and you know that even when there is a hard practice, or things might not be going your way, your friends are going to have your back."
All in all, the Glenbard West/East Girls Swim Team is set and ready to achieve some great things as they head into State Series! Good luck to the whole team! Go West!

About the Contributor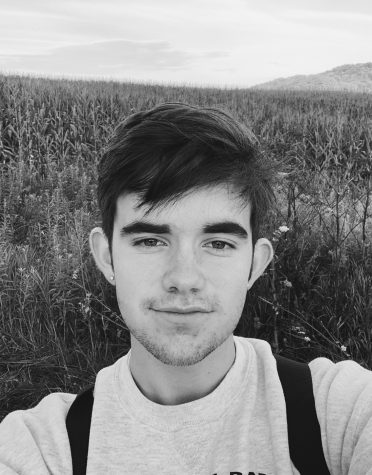 William Hohe, Co-Editor-In-Chief
William is currently a senior and is thrilled to be apart of the Glen Bard Editorial Board for his fourth year as the Co-Editor-In-Chief. Besides writing...