A Different Take on Political Science: Getting to Know the Faces Behind Glenbard West's New Young Conservatives Club
Glenbard West is brimming with recurring clubs from year to year. Ranging from service to fishing, movie-watching to dancing, extracurricular activities at Glenbard West are surely not limited. Students have the opportunity to create many clubs of their choice, with approval from Student Services, and thus can expand the already abundant opportunities offered at the student body's expense. This year, sophomore Gabriella DiDomenico decided to do just that.
Her idea was Young Conservatives Club. Young Conservatives is a club for politically and socially conservative students (those with views typically align with the Republican Party). This club offers opportunities for a "casual and interactive forum designed for political discussions, guest speakers, and occasional joint-meetings with the Political Science Club," DiDomenico states.
When asked about the underlying purpose of this club, DiDomenico shares that "[t]he mission of this club is not only for students to meet their like-minded peers, but also to expand your horizons." From guest speakers to multi-club meetings, Young Conservatives Club aims to involve multiple spheres of influence into changing and sharing opinions.
As a current member of the Political Science club here at West and due to her avid interest in politics, current events, and government, DiDomenico felt there was a lack of conservative-leaning individuals present. When experimenting with the idea of branching off with a Republican-leaning club, DiDomenico "knew that there would be a few students who would join the club, but in the first meeting we had 40 students show up, and a few more have joined since." Additionally, DiDomenico "believe[s] that conservative students should be given an equal opportunity to voice their opinions."
DiDomenico went to Student Services and eventually got the club-creating process rolling. "Although the process was difficult," DiDomenico shares, "it has been a wonderful experience meeting new students and organizing this club."
Mr. Liechty and Mr. Landi, social studies teachers, are the sponsors for this club. Both of them and DiDomenico have ideas of expanding the club's activities and endeavors. Upcoming announcements and information on speakers and club meetings will be publicized in the following weeks or months.
Looking ahead, Gabriella expresses that "she would hope to see that this club has just as many members, if not more." Furthermore, she hopes to expand the list of guest speakers and continue to enhance newfound perspectives on the happenings of the everyday.
As a final remark, DiDomenico states that "If you want to do something, whether it's starting a club or getting your grades up, ask yourself what is truly in your way. If there's not a good explanation, go for it. Even if it is harder or more time consuming than you expected, it will yield a greater reward, so just keep your eyes on the goal."
Are you interested in political science? Would you like to get involved in the new Young Conservatives Club? Participate and attend one of their weekly meetings and look around the halls for upcoming discussions and guest speakers.
About the Writer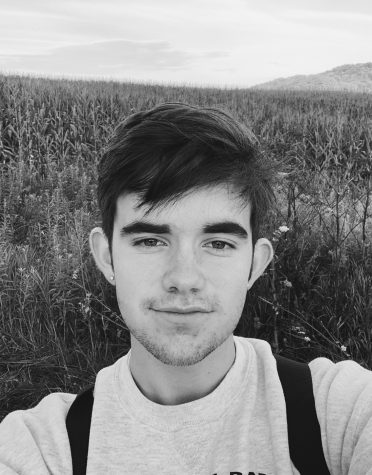 William Hohe, Co-Editor-In-Chief
William is currently a senior and is thrilled to be apart of the Glen Bard Editorial Board for his fourth year as the Co-Editor-In-Chief. Besides writing...