Glenbard West & Montini's Volley for the Cure: Proves Successful Despite Power Outage
On September 25, 2018, The Glenbard West Girls Volleyball Program held their annual Volley for the Cure event in partnership with Montini High School.
The program collected donated gift baskets from various local stores and organizations to raffle off in order to raise funds for breast cancer. An assortment of baked goods and other treats were also sold to help the cause. The event ended up raising $4,360, all of which will go toward breast cancer research.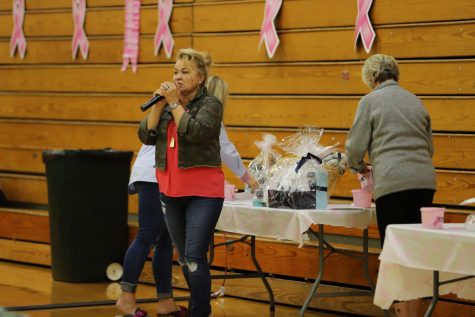 The sophomores were scheduled to play first at 5 pm, and varsity at 6 pm. Midway through the sophomore game, all the lights in Biester went out as a heavy rainstorm and strong winds raged outside.
A little power outage, however, was no match for the dedication of the parents and contributors, as they continued to sell raffle tickets and other assorted goods amidst the blackout as people waited to hear whether or not the game would continue that day.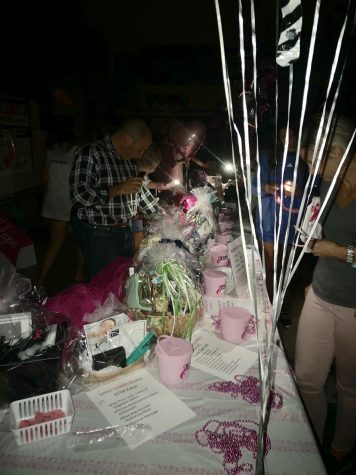 The turnout for the match on the first day was great. Posters around the school and social media advertisements by the players and other contributors were a big help. The abundance of fans and supporters were disappointed when it was officially announced that the game would be canceled.
With such great support and an important cause, it was inevitable the event had to be rescheduled the following day, September 26. The turnout for the second day was just as impressive.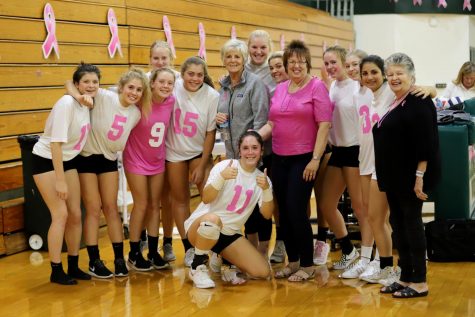 Breast Cancer survivors were honored by being brought onto the floor with the girls before the game started. The honored women were either relatives or friends of the players.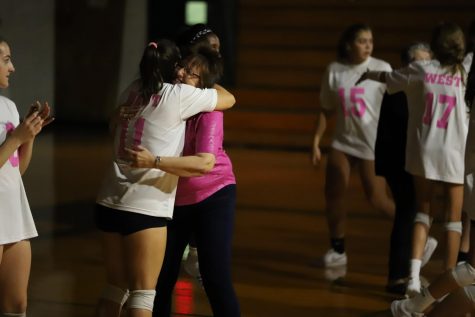 Volley for the Cure is a sponsored event by the Susan G. Komen Chicago organization that supports breast cancer research. Many schools across the area, and even the state, participate in the same, or similar, events to combine a love of volleyball with compassion for others.
Glenbard West won the match in two sets, but in the end, both teams helped support an amazing cause and should be proud of all they accomplished.