How to Locally Help World Hunger
One of the most difficult problems facing modern society today is global hunger. Despite all of humanity's advancements – ranging from genetically-modified crops to the Internet – more than eight hundred million people go to bed hungry each night, according to the World Food Programme. However, there are a plethora of easy ways to help alleviate hunger in your local community and across the world. Here are some fun ways to charitably contribute:
Donate Your Time
Volunteering is a fantastic way to help others, and there are already multiple organizations in existence to which one can give their time in order to diminish world hunger. For example, you can volunteer at a Feed My Starving Children location. This organization has volunteers pack food – including baby formula – to be sent worldwide to the needy. The entire process only takes approximately two to three hours, and afterwards you've helped hundreds of children. You can also donate your time at a local food pantry to assist the needy in your own community, or volunteer at a soup kitchen to cook for and feed the hungry in your neighborhood. All of these possibilities are fun and make an impact on the issue.
Donate Your Exercise
You can also volunteer your time to alleviate global hunger and accomplish your morning run all in one go! There are many organizations with runs or walks for hunger, events whose proceeds help the hungry. One example is the Hunger Walk, an annual event held by the Greater Chicago Food Depository, which serves as an anti-hunger rally to raise awareness for the needy in Chicago. For those outside the Chicago area, an easy Google search can find local hunger runs or walks in your neighborhood.
Donate Financially
If able, financial donations can also help diminish global hunger. Organizations such as Rise Against Hunger and UNICEF use your money to deliver food and supplies to the hungry across the globe, so this online contribution could help people right from the comfort of your couch.
There are so many easy, quick ways to help alleviate the suffering of the hungry – the few outlined above are just the beginning. So please, get out there and contribute to your community and the global community. Together, we can end world hunger.
About the Writer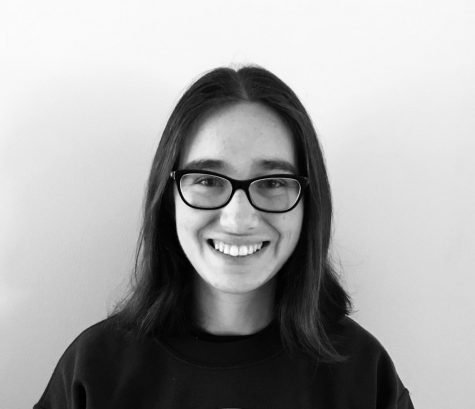 Ellie Ostroff, Editor-in-Chief
Ellie is The Glen Bard's Editor-in-Chief and a senior at Glenbard West. This year is her third on the Editorial Board. She plays field hockey and chess,...