Tips for studying, preparing, succeeding with AP Exams
AP exams may seem daunting to students registered to take them this coming May, but with proper preparation and knowledge, the exam does not have to be such a grueling task. While it may seem difficult to study for an exam covering a year's worth of knowledge, reaping the benefits of getting college credit and saving thousands of dollars far outweighs the studying and preparation now. Here are some tips and advice from teachers and students on how to succeed this May and get the coveted 5 on your exams.
1. Sign up for the exam – At times, students may think they are not prepared to score well on the exam, even after taking a year's worth of classes in the certain concentration. As senior and AP-exam taker Samra Haseeb notes, "AP exams are a great way to not only get AP credit for college, but they also provide a sort of end goal for classes. Of course final exams are very important and useful, but AP exams provide a standard so that a person taking the test in Illinois has the same opportunity for credit as someone in Colorado, for example." Even though the deadline has passed for registration, according to College Board's website, you can still register but will incur a late fee of $45.  See Dr. Sulaver if you are interested.
2.  Start Studying NOW – It's never too early to start studying and reviewing. Not only will it help with your current grade in the class but it will ensure a stronger score later on for the exam. As advised by AP Support Cafe coordinator and AP Psychology teacher Mrs. Davis, "Spread out your studying: don't cram. Focus on a unit a day, and catch yourself up to where you need to be."
3.  Get a prep book – While sometimes students rely only on the course's given materials, it is beneficial to get some sort of review book. Some of the best are produced by the Princeton Review, which specializes in making reviews and packets for standardized tests and AP Exams alike. By getting a prep book, you can brush up on forgotten material and review your strong areas. As Mrs. Brandt, AP teacher and Social Studies Department Chair, explained, "If you are really nervous, talk to your teacher, find your study group, but practice. Keep practicing: the more you practice, the more confident you will be. Then, you will knock it out of the park."
4.  Do the steps – In the review book, there might be some rather annoying steps, such as making a "compare and contrast" chart for certain units or copying down notes. DO THE STEPS. The people who write these books are experts who know the test inside and out, and while it might be annoying at first, it will only help you later on in May.
5.  Review your course material – Your teachers throughout the year have created study guides, course materials, and reviews that are valuable and integral to studying. Use them, learn from them, and apply them to the test. Mrs. Davis also added that "the test[s] in May [are] a great way to summarize the whole year; it allows us to go back to August and revisit the important topics we tend to forget when we pass them throughout the year."
6.  Go to review sessions – Often times teachers will conduct review sessions for the exam weeks in advance of the test. These are very helpful, not only to work in a group environment but see how your fellow peers are studying and learn from them. As Mrs. Brandt stated, "Trust your teacher, trust that we are not going to send you 'into the wolves.'  We will prepare you, but you need to do some leg work on your own." Make sure to take the opportunities given to you and attend any review sessions at your disposal.
7.  Get extra help from teachers – If need be, ask your teacher for help. They are skilled and know how the exam looks, so they can give you advice.
8.  Come prepared the day of the exam – Bring number two pencils, erasers, and whatever is asked of you in the exam materials list (https://apstudent.collegeboard.org/home). Make sure to NOT bring your phone in when you go to the exam.
9.  Have a positive attitude, be open-minded, and come well rested – Treat testing day like any day. Come prepared to work hard, know the answers, and do well on the test.
10. Don't be discouraged – If, in the end, the exam does not go as planned, do not be discouraged. "No one expects you to get 100%. [The test] is to demonstrate your knowledge, and you know more than you think you know.  At the end of the day, it's just a test – it doesn't define you as a person," says Samra Haseeb.
Hopefully these tips can help you reach your AP exam goals this year. Happy studying!
About the Contributor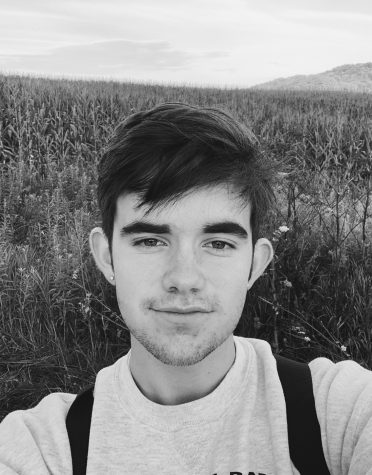 William Hohe, Co-Editor-In-Chief
William is currently a senior and is thrilled to be apart of the Glen Bard Editorial Board for his fourth year as the Co-Editor-In-Chief. Besides writing...