National Chess Federation Championship Recap
Over a weekend in mid-March, many members of the school's chess team went to the Chess Federation K-12 National Championship in Schaumburg and performed exceptionally well.
Players Matthew Bak, Nathaniel Miller, Ellie Ostroff, Austin Rejman, and Frankie Sheehy, all of whom were starting boards during this varsity chess season, placed respectably in their divisions.  
In the unrated division, Matthew Bak placed second, Nathaniel Miller placed twentieth, and Ellie Ostroff placed tenth. In the U800 division, Austin Rejman won seventh place, while, in the U1600 division, Frankie Sheehy won first.
At the Chess Federation K-12 National Championship, players play seven matches against compatible individuals in terms of their chess ranking, as noted by the differentiation in the divisions. Frankie, who placed first in his division at the competition, elaborates on the point system: "One point is awarded for a win, half-a-point is awarded for a draw, and no points are rewarded for a loss." Therefore, the individual with the largest amount of points wins.
As can be seen, the results from this tournament were impressive, especially after considering the opponents. The competition was described to have very strong players, with over one thousand individuals ready to compete. As emphasized by Frankie, "There were players that have played chess for years [and] live, sleep, and breathe chess," adding pressure to the matches as each individual is decently prepared.
To combat the difficult competition, many players take the defensive approach, playing less aggressively than usual. However, if there is an opportunity that is more on the offensive side, a tactic has to be considered. Ellie Ostroff, who won tenth in her division, reaffirms this as "when [she] play[s] chess, [she] tend[s] to focus on positional strategies over tactics, but this tournament pushed [her] to search for lots of tactical combinations, which helped [her] grow."
In addition to performing well in this tournament, the chess team also had a great season, finishing second in conference and twentieth at State. Compared to the in-season tournaments, the Chess Federation K-12 National Championship differs in that it is more individual. To elaborate, meets during the chess season usually depend on the team's performance: each of the eight main players on the chess team play another team's players and the scores are cumulatively calculated for each time. Thus, usually, the overall team score is the most important factor, unlike this championship in which other members' performances have no effect.
About the Writer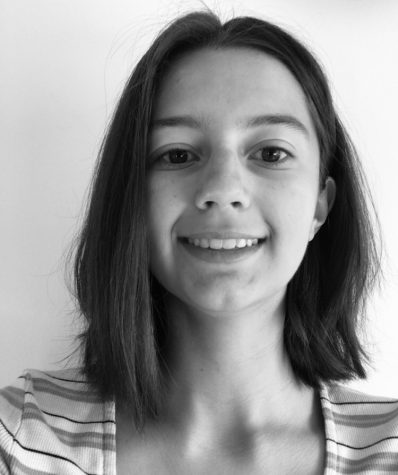 Michelle Bishka, Co-Editor-in-Chief
Michelle is the Co-Editor-in-Chief of the Glen Bard. She is currently a senior and is excited to be part of the Glen Bard staff. Her passions include reading,...