Finding a Summer Job: 12 Steps to Success
As summer approaches, many students are looking to find a summer job. Though it may seem daunting to begin the process of looking for jobs, getting a summer job is a pivotal point in one's life that leads to many new opportunities. Having a job also gives you experience in the workplace – something that school or even volunteer opportunities cannot provide. Getting any job without experience may be difficult. However, employers are looking for someone who is diligent, punctual, reliable, honest, and able to communicate well. These steps will help guide your resumé, cover letter, and interview, so that you can present yourself as someone who can bring these character values to the job.
1. Compile references: Have at least three professional references that are not your parents. Ask a coach, teacher, counselor, mentor, leader, or neighbor to be a reference for you. Be sure to ask their permission first. Write down their first and last name, how you know them, a way to contact them (email and phone number), and how long you have known them.
2. Set up your contact information: Set your phone up with a clear, identifiable voicemail that includes your name, phone number, and a 'thank you for calling.' This will aid your potential employer by making you quickly identifiable. Additionally, create a professional email that is specifically for job hunting. For example, use an email like "[email protected]," as opposed to "supercooltadl60[email protected]." Again, this allows your potential employer to recognize you. Also, this gives the added benefit of funneling all emails relating to jobs into one place, eliminating the need to scroll through hundreds of junk emails to find job offers or other responses.
3. Review your internet presence: Just a quick Google search of your name, phone number, or email address will give your potential employer a peek into your personal life. Delete all social media postings that are not professional. This is especially important, as potential employers are looking for new hires that will represent their business well.
4. Look for job opportunities: Do research about jobs in this area. Go over the requirements carefully, and be sure you fulfill all of them before you apply. The easiest way to find a job suitable for a high school student is utilizing the job board here at Glenbard West, which is found outside the counselors' office on the third floor. Walking around downtown Glen Ellyn, or anywhere small businesses are located, is a great way to find a job. Many small businesses are looking for reliable and helpful people to aid at their establishment. Asking relatives or family friends is also a great way to find job openings.
5. Let your employer get to know you through your resumé: When writing your resumé, it is important to include relevant information about yourself. Include academic information, such as your school's name and location and your GPA. Additionally, provide various other academic and extracurricular information. Mention all volunteer work you have done. Showing the employer  that you have the traits required by the job is important, so list attributes that you have that make you perfect for the job you are applying to. Putting this into practice means that you should cater your resumé to each specific job you want.
6. Quantify your achievements: While "I am a high honors student" sounds impressive, putting numbers to your achievements gives them more value. In this situation, you may want to say "I have a 5.6 GPA on a 5.0 scale."
7. Write your cover letter with your potential employer in mind: Do not copy and paste your cover letter for each job you are applying to. Instead, use this as an opportunity to explain to the potential employer why you would make a good fit for the company. Most importantly, show that you have the right values that align with the company's. In the first paragraph of your cover letter, include who you are, what position you are applying for, and how you found this opportunity. In the second paragraph, include why you want to work at their establishment. Include something that impresses you about their business. To do this, you may want to use the company tagline, adding to the authenticity of your letter. For example, if you were applying to Disneyland, you could say "I love helping people's dreams come true."
8. Be clear and concise: Eliminate any filler words and contractions. Use easy-to-read fonts so that the employer will be able to easily and clearly read your resumé and cover letter.
9. Remember the purpose of the resumé and cover letter: The resumé and cover letter are not meant to help you get a job. Instead, they are an aid that will allow you to get an interview from the potential employer.
10. Utilize your resources well: Before applying to any job, allow someone to look over your resumé and cover letter. This may mean asking your parents or other adults, such as a teacher, to read over your work. This ensures that your resumé and cover letter are an accurate reflection of your abilities.
11. Go to the interview with confidence: When you are called to the interview, be confident. You want the interviewer to know that you are self-assured, but don't act over-confident or cocky, as this comes off as rude or disrespectful. Having common courtesy is essential in an interview. This shows the interviewer that you are respectful.
12. Never lie or exaggerate on a resumé or cover letter. This will lead to problems down the road, such as a loss of job and reputation. Any potential employee will be able to tell if you are faking something, or hiding information from them, meaning you will not get hired. You want employers to hire you for who you truly are, not someone you are pretending to be.
By utilizing these steps well, you will be on your way to demonstrating to your future employer that you can be an excellent employee.
About the Writer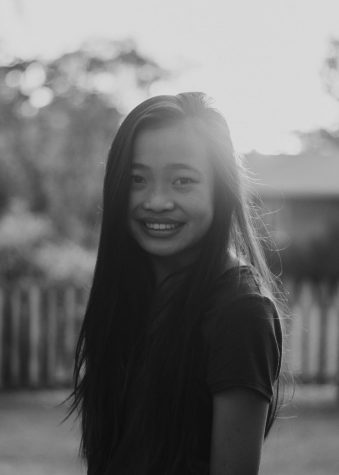 Amy Wozniak, Columnist
Amy Wozniak is a senior at Glenbard West and a columnist for The Glen Bard. In addition to writing for the newspaper, she is involved in Political Science...