Ms. Oberg: Get involved to find your passion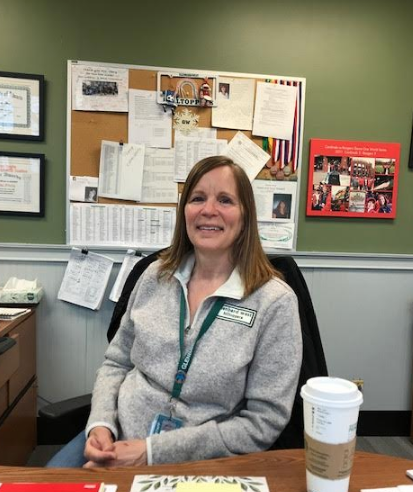 Twenty-two years after first joining the Glenbard West staff, Ms. Linda Oberg, the current Assistant Principal of Operations, will retire this June.
When Ms. Oberg first began working at West, she "was here as a social worker" before becoming a dean. She then became the Assistant Principal for Athletics, and after four years became the Assistant Principal of Operations.
"It's a really fun job," Ms. Oberg stated in an interview. "It's just neat to see the building transform."
Ms. Oberg will miss the "staff, mostly" when she leaves Glenbard West. "They've become my friends, they've become my family. When I was Assistant Principal for Athletics, [my youngest son] basically got raised by playing underneath the bleachers looking for treasures…coming to all my athletic events."
"People here have watched my kids grow up," she said.
Ms. Oberg will also miss being a part of the building operations team. In recent years, one large portion of her job was managing the upgrades for the science wing. "The freshmen, when they walked in…it was no big deal" to see the new wing, Ms. Oberg stated. "But to any of the underclassmen that came…the look on kids' faces going from the old building to the new building was just awe. And that was a pretty incredible thing to see."
Ms. Oberg added, "Watching kids make use of that cool space in [the science wing] to meditate or to get AP help…I'm going to miss that, being part of that."
After retirement, Ms. Oberg plans "to travel a lot…for the next ten years" while she feels energetic. "First thing I'm going to do is go to Germany with Ms. Nobel," who is a Forest Glen P.E. teacher retiring this year, as well. Ms. Oberg will also spend more time with her parents.
Ms. Oberg's final piece of advice for Glenbard West students is to "[get] involved in many things because you never know what will lead you to your real passion in life."
"Life gets better and better," Ms. Oberg said. "This is just the start."
Congratulations to Ms. Oberg on her retirement – West is extremely grateful for all of her hard work and will miss her!
About the Contributor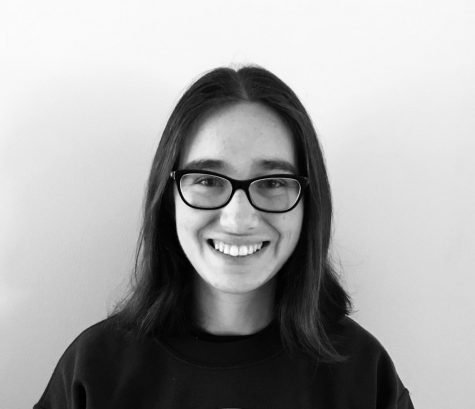 Ellie Ostroff, Editor-in-Chief
Ellie is The Glen Bard's Editor-in-Chief and a senior at Glenbard West. This year is her third on the Editorial Board. She plays field hockey and chess,...