Ms. Redmond: Will miss her colleagues, interacting with students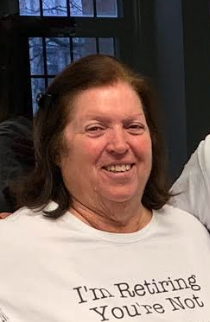 Tucked away on the second floor of Glenbard West's halls is the hidden gem of the castle on the hill: the Bookstore.
Whether your school iPad is broken, your copy of Romeo and Juliet is lost again, or you have some other miscellaneous problem, the bookstore always has a solution.
For the last 15 years, Ms. Redmond has been West's Bookstore Manager─helping to keep our school together and fix our numerous dilemmas.
What many might not know about Ms. Redmond is that, along with working at West for over 28 years, she attended our school herself. One of Ms. Redmond's favorite memories happened twenty years after she graduated, when her geometry teacher became her coworker.  He asked her not to mention that she was his student because he didn't want to seem old. Ms. Redmond will definitely miss her colleagues, including her geometry teacher, and all of the important relationships she has built over the years.
Not only did Ms. Redmond work tirelessly as our bookkeeper, but she also worked closely with most of the sports teams here at West. One of the things she will miss most is watching the athletes compete as our fans cheered them on from the stands. There is nothing quite like watching the fan section erupt when the Hitters score a touchdown or the Toppers nail a game-winning spike.
After years of interacting with countless students in the bookstore, Ms. Redmond has learned the importance of treating others with dignity and respect. As she experienced first-hand with her geometry teacher, it's a small world and you never know who you are going to end up working for or who may end up working for you─there will be no regrets if you treated them with respect.
Although West will definitely miss Ms. Redmond's warm smile and ability to solve our every problem, we could not be more happy for what her retirement holds.
Everyone at GBW is incredibly grateful for everything Ms. Redmond has done for our school the past 28 years and can't wait for her to come back and visit!
About the Contributor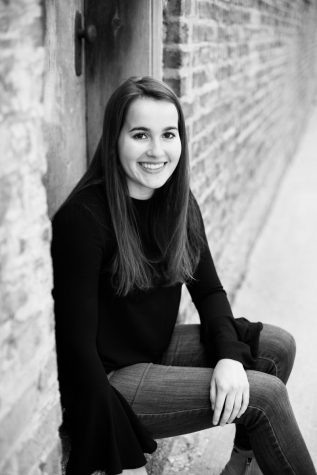 Julia Lane, Managing Editor
Julia Lane is a senior this year at Glenbard West and has been part of the newspaper for three years. She is so excited to be Managing Editor of The Glen...