West Sophomore and Her Synchronized Skating Team's Impressive Season
Starlights Junior Synchronized Skating team, an ice skating team made up of twenty competitive figure skaters from Illinois and Wisconsin, is currently ranked second in the country and seventh in the world in their division. For the 2018-2019 season, the team competed domestically in California, Michigan, and Illinois. Internationally, the team represented the United States while competing in Sweden and Croatia. Later, based on their exceptional performance at the National Synchronized Skating Championships, the team was also able to compete in even more impressive competitions.
Maddie Beery, a member of the team and a sophomore at Glenbard West, describes the team's success at competitions. She explains that in "both Sweden and Croatia … [they] placed third and second." Post-Sweden and Croatia, the team competed at the National Synchronized Skating Championships and placed second. She explains that based on their season's results, Starlights was "selected by US Figure Skating to compete at the Junior World Synchronized Skating Championships in Switzerland, where [they] placed seventh."
At competitions, the team performs "both a short and long program with choreography to different pieces of music," as Maddie mentioned. She elaborates that "choreography consists of elements [such as] ice dance, freestyle, and pairs skating as well as different synchronized skating formations."
To perfect these routines, Starlights practices often. The team practices for three to four hours for four days a week. Maddie discusses that "during practices [the team] work[s] on perfecting the artistic and technical requirements in [their] programs in order to maximize [their] scores in competitions."
The training for Starlights Junior Synchronized Skating team continues outside of practice as Maddie mentioned that most of the members also "practice individually outside of team" training. She explains that the extensive practice is necessary because the team has "to work together to execute different elements [in the routine] and [that each member] has to fulfill their specific [role] in order for [the performance] to work." Personally, Maddie explains that she independently "practice[s] … an additional 3-4 days a week."
Individually, Maddie is "a gold medalist in moves-in-the-field and [is] working towards reaching the gold medalist level in freestyle and ice dance." To become a gold medalist in moves-in-the-field, Maddie had to pass a series of eight tests issued by US Figure Skating. To earn a medal in the other events, a similar process ensues. Although she no longer competes individually, she still takes "figure skating tests to move up levels in moves-in-the field, ice dance, and freestyle, while also practicing [her] synchronized skating elements to help better [her] team."
In terms of the future, Maddie explains that her team "is hoping to once again compete internationally and to return to the World Championships." Personally, she wants to "continue synchronized skating in college and reach the senior level or the highest level of synchronized skating and return to the World Championships at that level." She also hopes "to finish all of [her] tests and become a triple gold medalist."
Congratulations to Starlights Junior Synchronized Skating Team and Maddie Beery for a successful season!
About the Contributor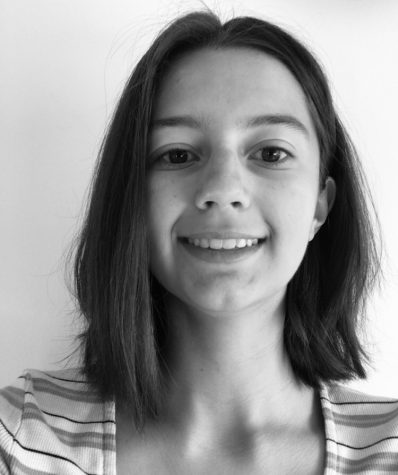 Michelle Bishka, Co-Editor-in-Chief
Michelle is the Co-Editor-in-Chief of the Glen Bard. She is currently a senior and is excited to be part of the Glen Bard staff. Her passions include reading,...