'Pioneers of coding' at Glenbard West start up new computer programming club
Every new year, it seems that Glenbard West adds an assortment of new clubs to its repertoire of extracurriculars. The rapport of this school itself is ingrained in involvement, whether it be a sport or club of one's choosing. Special-interest groups and nuanced talents and skills are highlighted throughout the variety of groups that make up the long and descriptive list of clubs in which GBW students can participate.  Notably, a club of particular importance that is new this year is a Computer Programming Club.
Jessica Gbor, founder and President of Computer Programming Club, describes the group as "a computer technology and coding club that will eventually start entering competitions." 
Mr. Wicyk, the sponsor of the club and business teacher, spoke about the beginning stages of the club and his thoughts on the group as a whole. Mr. Wicyk discussed that "this is a new club this year" and although "this is [his] first year here," he wanted to get involved with West in any way he could. 
Gbor drew her inspiration to begin the club from this past summer's endeavours and talked to Mr. Wicyk as soon as school commenced. She spoke of notable camps and classes she attended, such as one called "Girls Who Code" in the city. This sparked interest for her to continue her passion for coding and extend her knowledge, as she noted that "there wasn't a coding club at West." 
As the "pioneers of coding at Glenbard West," Gbor and those involved with the club hope to gain prestige and a reputation so that others can catch on to the excitement and dedication involved with computer programming. 
Even more so, Mr. Wicyk feels that this club is "providing a place for kids to just come in and express their creativity with programming." With over hundreds of languages of coding out there, he feels that his club will allow "anybody in [to the club] who is really experienced with programming or who just [wants to] see what it is about." 
Gbor, along with Mr. Wicyk, enlisted the help of other friends and potential members of the club to be mentors and collaborators through spreading the club's message on social media and throughout the halls at West.
Although still in its start-up year, Gbor offered some advice on those who would also like to start a club themselves: "You have to be passionate about it and it needs to be relevant."
Likewise, Mr. Wicyk saw this club as a call to action, and said, "There are more people that like programming than you think, [and] by showing up you can see that you are not just one by yourself and that there's a lot of kids that like programming that can come and talk to those who enjoy it too."
Whether it be service or science, art related or something else, Glenbard West holds true in its promise to bring diversity in all different aspects of student life, especially regarding extracurriculars, now including computer programming. If you or someone you know wants to get involved in Glenbard West's new Computer Programming Club, make sure to be on the lookout for upcoming events, meetings, and announcements throughout the halls and on Schoology. After having their first meeting on October 11th, there will definitely be more programming-related festivities in the future for Glenbard West's new Computer Programming Club. 
About the Writer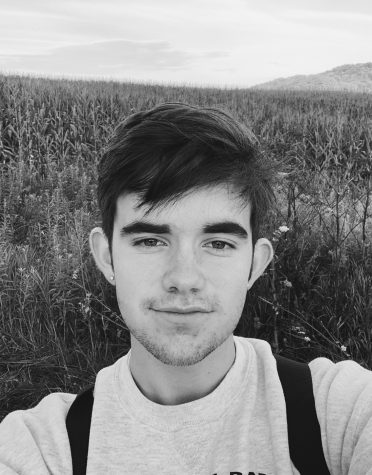 William Hohe, Co-Editor-In-Chief
William is currently a senior and is thrilled to be apart of the Glen Bard Editorial Board for his fourth year as the Co-Editor-In-Chief. Besides writing...