Girls Cross Country Team Heads to State Competition
This past weekend, the Glenbard West Girls Cross Country team had another dominating performance at the IHSA 3A Sectional at the Lake Park High School course. Katelynne Hart, senior, crossed in first place, followed by other team members Audrey Allman, sophomore, in third place, and Delaney Engel, sophomore, in fourth place.  In the end, the team clinched the victory, winning the Sectional title and qualifying for state. 
The whole girls' team will join the other top 25 teams in the state to compete for both the individual and team top spots at next weekend's IHSA 3A State Meet at Detweiller in Peoria. 
Girls cross country is a sport that requires a strong work ethic, teamwork, and a hard-working mindset. According to head coach, Paul Hass, "The goal is always to do our best […] and if every girl does her best, then we're usually in pretty good shape." 
Coach Hass then goes to explain how cross country, as much as it is a team sport, it also depends heavily on each individual player's mindset. Coach Hass says, "The only thing you can control is yourself." 
Cross country is a demanding physical sport but also a demanding mental sport. Sophomore Audrey Allman states, "It's kinda hard for you to be like 'oh I wanna go running', or, 'I should try running.'"  Allman goes on to explain how you need to focus on your mindset, stop giving yourself excuses, and focus on running.   Coach Hass reiterated that idea saying, "Cross Country is kind of a metaphor for life, in that you get what you put into it." 
Because cross country is a very mental sport, friendship and teamwork play a very big role in the sense that "the team has such a strong sense of community and friendship," according to senior Ava Powell. Freshman Hannah Moffat agrees, saying that "running can be fun no matter how fast you are."  
Coach Hass sums up the sport beautifully, saying, "It's an amazing sport, and the fact that you have to be dedicated shows strength in this sport. It really helps to apply these lessons of hard work into the rest of your life. You're going to push through [anything] just like you do in cross country."
About the Contributor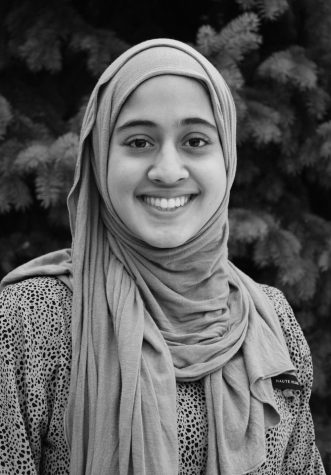 Maariya Quadri, Editor
Maariya Quadri is a senior at Glenbard West and an editor of The Glen Bard. In addition to newspaper, she enjoys baking, reading, and taking pictures of...