Boys Basketball Wins D87 Thanksgiving Tournament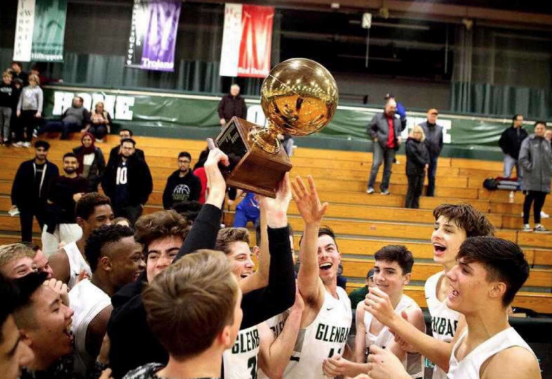 The Boys Basketball team kicked off their season on November 25th. Over Thanksgiving break, the Hilltoppers took home the championship title of the annual Glenbard Tournament. They hit the ground running and won against every single Glenbard team.
Sophomore starter, Braden Huff, said their goal this year is to "win conference and get a regional championship." Additionally Huff stated, "The team gets along really well, and everyone understands their role which allows us to play at a high level. Each day the team has really productive practices [in Biester]."
The team has been working hard to "close gaps and prevent easy lay-ups" says sophomore starter, Caden Pierce.
The boys have also been practicing "driving the ball and shooting constantly when [they] are open," according to starting shooter, Paxton Warden. The boys will continue their hard work on and off the court to create the most successful season possible.
Check out an upcoming game here!