Five Movies Out in 2020
2020 has finally come, and there are many exciting films coming out this year. Some will be action movies and some will be comedy or even horror. Here are some new movies that are coming out in 2020.
Rating-R
After breaking up with the Joker (Jared Leto), Harley Quinn (Margot Robbie) joins superheroes Black Canary (Jurnee Smollet-Bell), Huntress (Mary Elizabeth Winstead), and Renee Montoya (Rosie Perez) to save a young girl from an evil crime lord, Black Mask (Ewan McGregor) in Gotham City. Harley Quinn has now joined a squad of female heroes instead of male heroes. Harley Quinn first appeared in 2016's Suicide Squad as a villain in prison, then offered to save the world from an evil enchantress with Deadshot, Katana, Killer Croc, Captain Boomerang, and Rick Flag.
February 7, 2019
Rating-PG
Sonic (Ben Schwartz) tries to navigate the complexities of life on Earth with his newfound best friend, a human named Tom Wachowski (James Marsden). They must soon join forces to prevent the evil Dr. Robotnik (Jim Carrey) from capturing Sonic and using his powers for world domination. The movie's initial release date was November 2019, but due to the fact that people disliked Sonic's appearance before, they postponed the movie till February to make Sonic look more accurate.
February 14, 2020
Rating-PG
As a live-action remake of 1998's film, Mulan (Liu Yifei) is a maiden in China expected to bring honor to her family, but when a war starts, her father gets drafted which causes her to fear for his death. Mulan runs away from home dressed as a boy just to protect her father from being killed. Not only did she make a dangerous decision, but she also has to work very hard just to protect her family and her country. As many have seen the new trailer, this remake does not show Mushu the dragon from the 1998 original.
March 27, 2020
Rating-PG-13
At birth, the Black Widow (Scarlett Johansson) is given to the KGB, which grooms her to become its ultimate operative. When the U.S.S.R. breaks up, the government tries to kill her as the action moves to present-day New York, where she is a freelance operative. Scarlett Johansson has been with Marvel studios for ten years and this is her first solo film. Black Widow made her first appearance in Robert Downey Jr's Iron Man 2. Black Widow was also in Avengers: Endgame, and after her death in the movie, it left many questions to Marvel fans if Black Widow will ever return.
May 1, 2020
Wonder Woman (Gal Gadot) squares off against the Cheetah (Kristen Wiig), a villainess who possesses superhuman strength and agility. Gal Gadot will return to DC as Wonder Woman for her second solo film and her fourth DC movie. Her previous DC films have Batman V. Superman, Wonder Woman, and The Justice League, she has currently been starring in Disney movies such as Ralph Breaks the Internet.
June 5, 2020
About the Contributor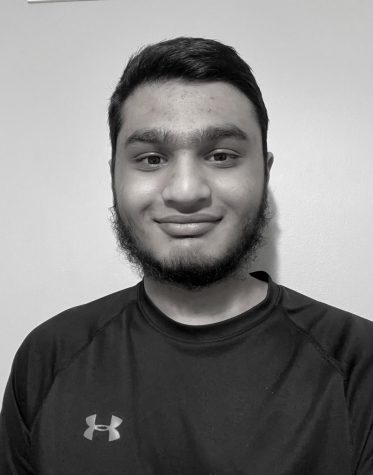 Musa Ajmeri, Editor
Musa Ajmeri is a video editor for the Glen Bard. He is currently a Senior and has been writing articles for the Glen Bard since he was a freshman. His...