A New Fashion Vision for 2020
In terms of fashion in 2019, we ended with plaid skirts and wrap shirts. 2020 now has found many of us with wide-leg pants and platforms on our feet. In short, this year, look out for bright neon, headscarves, and layered jewelry. 
Some trailblazers for the 2020 fashion scene include Billie Eilish, who has created an iconic image with her neon green roots, but her neon history does not stop there. Young Eilish was found on the top of the charts with her lavender hair color, which created a spitting image of her classic look. She then transitioned to stark blue for her "Bad Guy" music video. The color creates intricate detail to a simplistic outfit, adding more depth and individualism to any piece she puts together. She is often spotted matching her hair with the popular neon style. From the red carpet to the stage, she rocks this trend. Her choice of color not only creates a fun statement, but it also reflects her emotions during different phases of her life. Billie serves as an inspiration to teens about self-expression through fashion. Now, Billie's neon vibe can be seen circulating throughout the nation, inspiring fans and others from her dominance as a pop icon.
On the other hand, newbies like Charli D'Amelio swept social media with hair pulled back with a bandana via Tik Tok. Though this "trend" might be merely to get her hair away from her face in her viral dancing videos on Tik Tok, headscarves are an easy fix for a bad hair day. Whether it be a simple bandana or a piece to put around a pony, it's a simple way to elevate your hair game. Her new trend was first found on her TikTok account but has traveled farther than that page. Bandanas and head accessories are now often seen in the school halls and on the streets.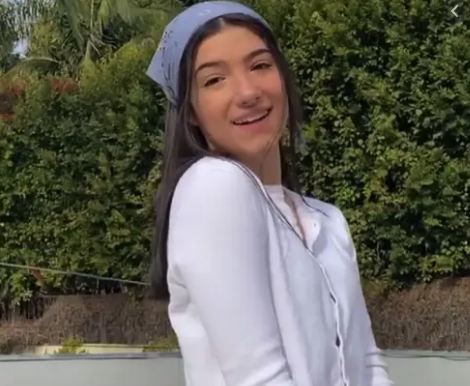 The wide-leg pant look can often be seen sported by YouTube star Emma Chamberlain. She's widely known for her mom jeans on the LA streets. She regularly pairs them with cropped t-shirts and layered jewelry to create a trendy look. She displays this look on her famous YouTube channel that has over 8 million subscribers. This style of pants is now not only circulating the fashion industry but accumulating attention from many teens. They have made a comeback from their debut in the '20s and their recurrence in the 2000s.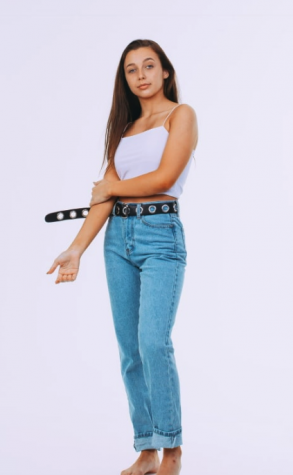 Last but certainly not least, the most popular is the notorious platform look. Platforms elevate the average sneaker to the next level and can upgrade and outfit you choose to wear. Hailey Bieber can be found in platform shoes most days on the streets of LA. They first hit the streets in the '90s on the Spice Girls' feet. Whatever the look was, the phenomenal girl group would wear platforms. Although the trend was lost for a while, they are back and better than ever. 
  2020 is sure to be a new era of fashion trends. Whether it be platform shoes or wide-legged pants, this new decade is sure to include different, diverse, and colorful options for fashion-savvy individuals of all ages to sport while taking after some of their favorite celebrities.